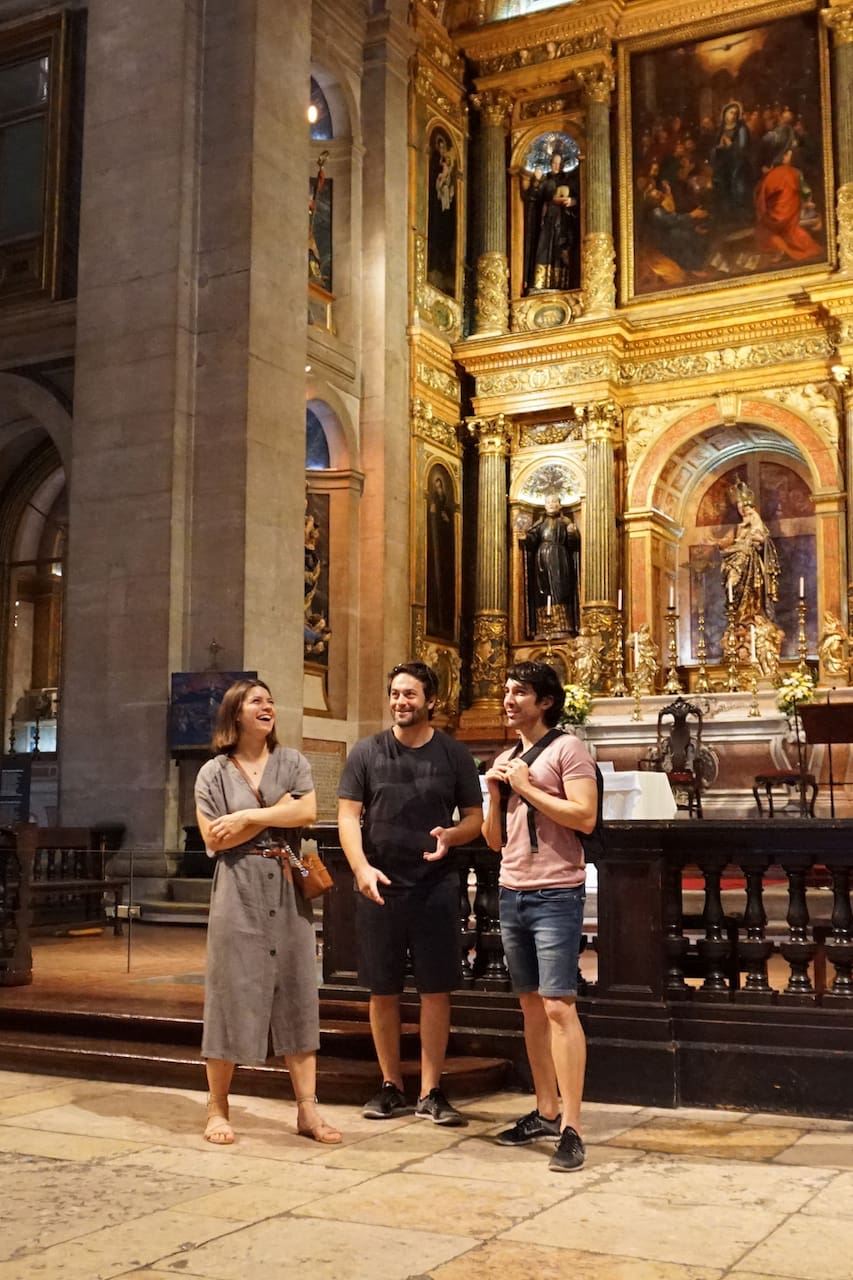 Languages:
Ditawarkan dalam Inggris
I'm an art history student at the University of Lisbon and a natural storyteller! As a plus, I am truly passionate about art and I think one of its big expressions lie in the religious buildings: the churches. Throught my life, I had some serious Aristotelian Catharsis through art I wish everybody could experience art as a means of transcendence. Luckily, Lisbon is full of beautiful monuments that…
Apa yang akan kita lakukan
What does make you want to travel? And why do we are so eager to visit historic monuments? Why does art attracts so much our glaze? Have you ever wondered about it? The beautiful monuments that we look today had a purpose to be built. Many of the times, they were made possible by joining royal power to faith. We'll try and understand how, and why, some of the most beautiful churches in…
Hal lain yang harus diketahui
This is an experience that focus on the interaction. So the more curious you are, the better it will be the experience!