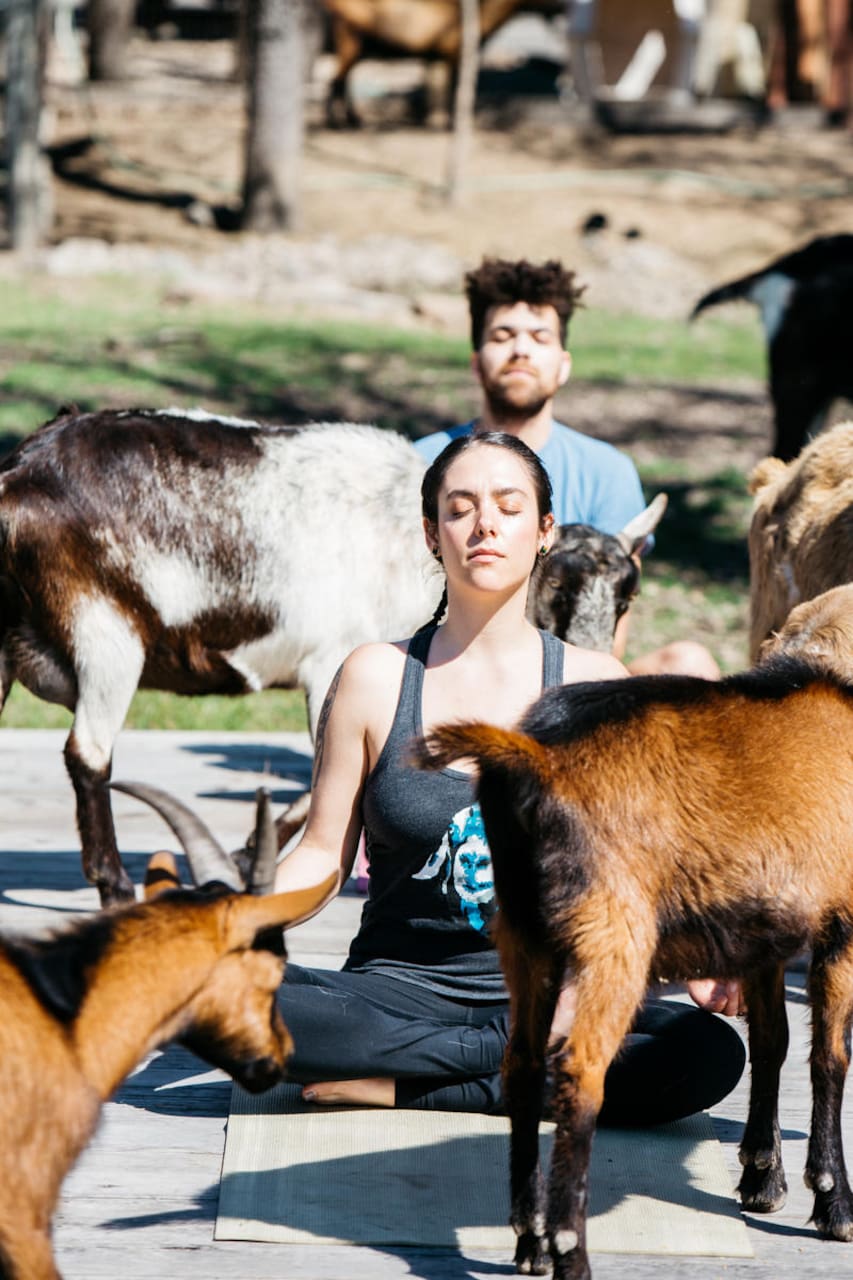 Languages:
Ditawarkan dalam Inggris

Baru saja terpesan! Dapatkan tempat Anda sebelum terlambat.
Alana lives to improve the vitality of all those who surround her. She currently teaches goat yoga at Goatlandia and takes advantage of any opportunity to work with farm fresh produce.
Goatlandia Farm Animal Sanctuary, a partner organization of Slow Food SF, is a sanctuary and forever home to orphaned, abused and neglected farm animals. Our mission is to inspire love and appreciation for animals by providing an opportunity for people to meet and interact with the animals. Today Goatlandia is home to 14 goats, 5 pigs, 29 chickens, and 2 dogs.
Ini adalah
pengalaman berdampak sosial
, 100% dari nominal yang Anda bayarkan untuk pengalaman ini akan masuk ke Goatlandia . .
Apa yang akan kita lakukan
We couldn't stop watching all the cute videos of goats and yoga, so we figured we'd get in on the action. We do yoga, yes, with goats. It's pretty amazing. Class will take place in our friends pasture and goat hugs are included :) Before class begins we will talk about our mission and say hello before getting in the pasture and beginning class. After class we will enjoy a smoothie outside :) Goat…
Hal lain yang harus diketahui
Please bring your own yoga mat. We also recommend a water bottle and a camera!
Drinks
Beverages Post Yoga smoothie!