Paddleboarding + Organic Local Lunch
Paddleboarding + Organic Local Lunch
Jumlah peserta rombongan
Hingga 2 orang
Diselenggarakan dalam bahasa
Inggris
Paddleboarding + Organic Local Lunch
Paddleboarding + Organic Local Lunch
Jumlah peserta rombongan
Hingga 2 orang
Diselenggarakan dalam bahasa
Inggris
Enjoy a super relaxing day at the beach, with pictures for Instagram to take home! Meet your instructor at a private beach in the Corona Del Mar neighborhood of Newport Beach. This spot has extremely flat, calm water combined with PRIVACY. We will go through safety and some paddle surfing and pilates basics on the sand if you have never tried either before. There are then 4 options: 1. An hour of stand up paddleboarding through Newport Beach harbor. 2. 30 minutes of pilates on the sand and 30 minutes of paddling through the harbor. 3. An hour of pilates on the paddleboard (I am very experienced in this!) 4. An hour of pilates on the sand. Pick your favorite for your day! They are all a great workout and a fun time spent in the beautiful Newport weather. Both the private beach and the harbor have very calm water and are perfect for beginners. Afterward, enjoy a lunch on the beach provided by Sourced Cuisine - a Laguna Beach company who source completely from local Orange County farmers to create mouth wateringly delicious and healthy meals. Larger groups can be accommodated - just send me a message. I live 5 minutes from the beach and can create a customized adventure if you inform me ahead of time of the number of guests.
Pengalaman Airbnb terseleksi kualitasnya
Pengalaman Airbnb terseleksi kualitasnya
Dipandu oleh pakar lokal yang mencintai tempat asal mereka dan apa yang mereka lakukan.

Dengan ukuran grup yang lebih kecil, Anda tidak akan pernah tersesat dalam keramaian.

Setiap pengalaman ditinjau dari aspek akses unik yang disediakan.
I am a Stott certified pilates instructor who grew up in a surf town. I have taught an Olympic gold medalist, film producers, professional athletes, and many fitness lovers including (and especially) beginning pilates students! I currently teach pilates at respected studios in Orange County and Beverly Hills, as well as for NBC/Universal, and have taught for Lululemon. I also teach SUP classes for charity benefitting Waterkeeper Alliance via IfOnly. I LOVE meeting people from around the world!!

Paddle board Sunscreen
Bagian navigasi untuk halaman ulasan
Tempat yang akan Anda datangi
The private beach is in Corona Del Mar, the first neighborhood of Newport Beach, which was originally a resort community. There are charming streets lined with beautiful houses and gardens, as well as some spectacular houses that line Ocean Avenue.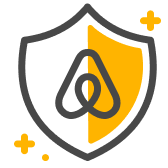 Keselamatan tamu
Aktivitas luar ruangan membawa risiko dan Anda bisa terpapar situasi berbahaya sebagai bagian dari pengalaman ini. Pastikan Anda dapat berpartisipasi dengan aman dengan mempertimbangkan kemampuan Anda dan kondisi (seperti lokasi, cuaca, dan peralatan).
Hal-hal yang perlu diperhatikan
Semua pengalaman bisa dibatalkan dan biayanya akan dikembalikan secara penuh dalam 24 jam sejak pembelian atau setidaknya 7 hari sebelum pengalaman dimulai.
Selalu berkomunikasi melalui Airbnb. Untuk melindungi pembayaran Anda, jangan pernah mengirimkan uang atau berkomunikasi di luar situs web atau app Airbnb.
Hingga 2 tamu berusia 18 ke atas dapat ikut serta. This activity is not suitable for those who are rehabilitating from injuries. Also not suitable for those with balance issues or vertigo. If you get seasick, this activity is probably not for you. When…
Anda harus mengambil foto selfie yang tampak sama dengan foto pada identitas Anda. Ini dilakukan agar Airbnb bisa mengonfirmasikan siapa yang sebenarnya akan hadir pada pengalaman terkait. Anda hanya perlu melakukan ini satu kali.
Please wear board shorts and a t shirt if male, and bathing suit plus shorts and a t shirt if female. Women can also wear yoga pants and a yoga top (as can men). Please also bring a towel.
Paddleboarding + Organic Local Lunch