Escape to rugged waterfalls & canyons
Escape to rugged waterfalls & canyons
Jumlah peserta rombongan
Hingga 10 orang
Termasuk
Makanan, Minuman, Peralatan
Diselenggarakan dalam bahasa
Inggris
Escape to rugged waterfalls & canyons
Escape to rugged waterfalls & canyons
Jumlah peserta rombongan
Hingga 10 orang
Termasuk
Makanan, Minuman, Peralatan
Diselenggarakan dalam bahasa
Inggris
Our tour will take us through mossy forests and fern beds, across a suspension bridge, floating a hundred feet above Lynn Canyon with stunning views of waterfalls and alongside the river to hidden pools that offer the perfect place for a snack of Salmon and Cedar tea. We begin our journey on the world renown Baden Powell Trail, as we follow its winding path through a forest of towering trees Lynn Creek appears alongside us. This trail will deliver us to the Suspension Bridge giving us the chance to gaze into the canyon below taking in the impressive waterfalls from a bird's eye view. The east side of the creek sits above the canyon in a more mature forest and delivers us to Twin Falls a smaller double waterfall. After a short climb, we return to the Suspension Bridge on route to a river beach to brew a little Cedar tea and nibble on candied salmon. Our journey is approximately 5km in length and includes short steep sections with well made wooden steps. The walk is a beautiful figure 8 loop helping us to capture the magic of the canyon while seeing new terrain throughout. Sunset tours include an increased chance of wildlife sightings such as Bears and Owls. Headlamps are provided for these tour
Sharing my passion for the outdoors is what I love doing best. I simply can't get enough time outside. As a result, I have made a career guiding tours in the mountain and forests in and around the beautiful city of Vancouver. I have been on hundreds of outdoors adventures and have lots of knowledge to share and more than one trick, to make every day in the great outdoors a day to remember! Check out my instagram handle to get inspired, get a flavor of the pacific north west and even get ideas for some self guided adventures - @rugged_adventure I have also become somewhat of an advocate for safety in the local community. So much so that Breakfast TV Vancouver interviewed me! http://www.btvancouver.ca/videos/the-top-3-hiking-mistakes/

Candied Salmon As we picnic by the river I will share stories of how important Salmon are to the ecosystem on the West Coast.

Tea Cedar Tea

Headlamps for sunset tour
Bagian navigasi untuk halaman ulasan
Tempat yang akan Anda datangi
This tour is great, through the seasons Summer, Fall, Winter or Spring. We will visit mossy forests and fern beds, across a suspension bridge, floating hundreds of feet above a creek with stunning views of waterfalls and alongside the river to pools that offer perfect picnic stops. The tour begins and ends at the End of the line General store/Café, 4193 Lynn Valley Road, V7K 2T2.
Ketersediaan
Hemat 20% bila Anda memesan 2 minggu sebelumnya.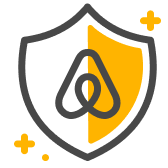 Keselamatan tamu
Aktivitas luar ruangan membawa risiko dan Anda bisa terpapar situasi berbahaya sebagai bagian dari pengalaman ini. Pastikan Anda dapat berpartisipasi dengan aman dengan mempertimbangkan kemampuan Anda dan kondisi (seperti lokasi, cuaca, dan peralatan).
Hal-hal yang perlu diperhatikan
Semua pengalaman bisa dibatalkan dan biayanya akan dikembalikan secara penuh dalam 24 jam sejak pembelian atau setidaknya 7 hari sebelum pengalaman dimulai.
Selalu berkomunikasi melalui Airbnb. Untuk melindungi pembayaran Anda, jangan pernah mengirimkan uang atau berkomunikasi di luar situs web atau app Airbnb.
Hingga 10 tamu berusia 8 ke atas bisa ikut serta. Orang tua juga boleh membawa anak di bawah usia 2 tahun.
Please note that this is a non smoking tour. This is due to fire risk in the canyon. Dogs are welcome on this tour! Leash required.
Pengalaman Airbnb terseleksi kualitasnya
Pengalaman Airbnb terseleksi kualitasnya
Dipandu oleh pakar lokal yang mencintai tempat asal mereka dan apa yang mereka lakukan.

Dengan ukuran grup yang lebih kecil, Anda tidak akan pernah tersesat dalam keramaian.

Setiap pengalaman ditinjau dari aspek akses unik yang disediakan.
Escape to rugged waterfalls & canyons