Sail on a canoe like native Hawaiians
Sail on a canoe like native Hawaiians
Jumlah peserta rombongan
Hingga 8 orang
Diselenggarakan dalam bahasa
Inggris
Sail on a canoe like native Hawaiians
Sail on a canoe like native Hawaiians
Jumlah peserta rombongan
Hingga 8 orang
Diselenggarakan dalam bahasa
Inggris
Set sail aboard our hand-built traditional Hawaiian outrigger sailing canoe—the way Polynesians have done for thousands of years. You'll enjoy a truly unique Hawaiian cultural experience while we share the history of the sailing canoe in Hawai'i. We'll also talk about the components of traditional non-instrumental wayfinding, used by our ancestors on their voyages throughout Polynesia. Guests will learn about the rich history of the area and traditional stories significant to the bay. During our sail on the beautiful pristine waters of East Oahu, we'll tell stories and even stop to snorkel in these protected waters. You may even catch a glimpse of Hawaiian green sea turtles in the area while we talk about traditional practices of resource management and sustainability. *This experience requires a minimum of 2 people to operate. If 2 guests are not booked 24 hours prior to departure the experience will be cancelled and guest will be issued a complete refund.*
My name is Nakoa, I'm the founder of Hawaiian Ocean Adventures, a Hawaiian-owned and operated organization whose native Hawaiian guides specialize in ocean recreational experiences with an emphasis on sharing our Hawaiian culture. Your host will be one of our cultural guides, who has an intimate knowledge of the area we operate and enjoys sharing traditional Hawaiian knowledge and practices as they relate to sailing canoes in this beautiful area of the island.
Kawaipuna Foundation
Kawaipuna Foundation's mission is to protect, preserve, and perpetuate our Native Hawaiian culture, practices, language and traditions through education, sustainability, and resource management. By utilizing and implementing the teaching and sharing of traditional Hawaiian knowledge, we seek to promote positive changes to Hawaii's environment, people, and places for generations to come.
Ini adalah pengalaman berdampak sosial dan 100% dari pembayaran Anda untuk pengalaman ini akan disalurkan ke Kawaipuna Foundation.

Equipment Life jackets, sailing canoes, paddles, snorkels
Bagian navigasi untuk halaman ulasan
Tempat yang akan Anda datangi
We will be departing from East Oahu, where the mountains meet the sea. Experience the breathtaking views of the majestic Ko'olau Mountain Range and enjoy the pristine waters of the area. A perfect midway stop to enjoy a cultural ocean experience on your way to a north shore adventure.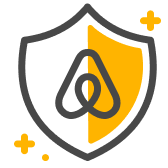 Keselamatan tamu
Aktivitas luar ruangan membawa risiko dan Anda bisa terpapar situasi berbahaya sebagai bagian dari pengalaman ini. Pastikan Anda dapat berpartisipasi dengan aman dengan mempertimbangkan kemampuan Anda dan kondisi (seperti lokasi, cuaca, dan peralatan).
Hal-hal yang perlu diperhatikan
Semua pengalaman bisa dibatalkan dan biayanya akan dikembalikan secara penuh dalam 24 jam sejak pembelian atau setidaknya 7 hari sebelum pengalaman dimulai.
Selalu berkomunikasi melalui Airbnb. Untuk melindungi pembayaran Anda, jangan pernah mengirimkan uang atau berkomunikasi di luar situs web atau app Airbnb.
Hingga 8 tamu berusia 3 ke atas dapat ikut serta. Guest requirements: - Must be able to speak and understand english - Must be able to swim - All guests will be required to wear a personal flotation device during the experience - Good state of health…
All guests will be required to sign liability waiver prior to departure on any activity. If you are no longer able to make it, please see our cancellation policy.
Pengalaman Airbnb terseleksi kualitasnya
Pengalaman Airbnb terseleksi kualitasnya
Dipandu oleh pakar lokal yang mencintai tempat asal mereka dan apa yang mereka lakukan.

Dengan ukuran grup yang lebih kecil, Anda tidak akan pernah tersesat dalam keramaian.

Setiap pengalaman ditinjau dari aspek akses unik yang disediakan.
Sail on a canoe like native Hawaiians