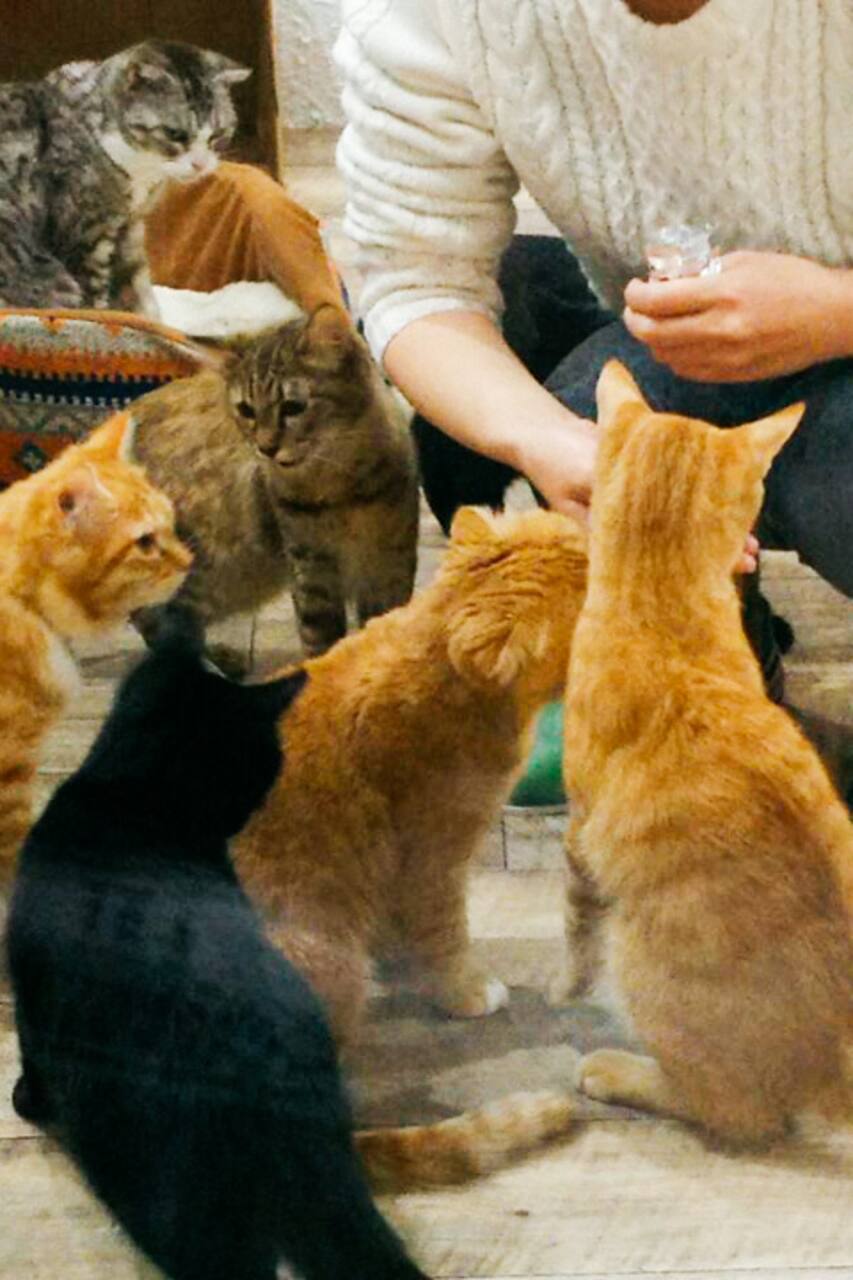 Cuddle with cat at a cat café
Cuddle with cat at a cat café
Includes:
Minuman dan Perlengkapan
Languages:
Ditawarkan dalam Inggris

Baru saja terpesan! Dapatkan tempat Anda sebelum terlambat.
During my time working as a shelter volunteer, I saw many shelter cats waiting for the chance to get a home, or for someone to pet them once in a while. I was inspired to help them, and came up with the idea of making a cat café shelter business as a securely funded way to cover their food, medical expenses, and activities, with the hope of recruiting foster parents.
Tentang 特定非営利活動法人 にゃんずプロテクト
This corporation carries out the protection and treatment of animals, conducting foster care activities while searching for new owners. It provides people the opportunity to interact with cats, and educate themselves in compassion and the preciousness of life while raising awareness for animal welfare. We aim to contribute to a better and more enlightened society that lives in symbiosis.
Ini adalah
pengalaman berdampak sosial
, 100% dari nominal yang Anda bayarkan untuk pengalaman ini akan masuk ke 特定非営利活動法人 にゃんずプロテクト. .
Apa yang akan kita lakukan
This is a wonderful and unique experience for animal lovers. I own a café where I shelter around 40 rescued cats who are waiting to be adopted. I take care of all of them, but I never have enough time to play with each of the cats. So, please come and play with these cute furry friends. All of the cats are friendly and want you to interact with them. Many people are unaware of the darker side of…
Hal lain yang harus diketahui
Socks are required. Bring your camera, but no flash photography is permitted. As cat nails may get caught, please pay extra attention to any expensive clothing. 靴下着用必須 カメラフラッシュNG 爪が引っかかる事があるので高価な服は注意
Equipment
Slippers I'll also provide a mask and goggles in case of allergies, and adhesive tape to remove any cat hair from clothing.
kunjungan ke tempat suci
dampak sosial