Kauai Night Glow Stand Up Paddle Tour
Kauai Night Glow Stand Up Paddle Tour
Jumlah peserta rombongan
Hingga 5 orang
Diselenggarakan dalam bahasa
Inggris
Kauai Night Glow Stand Up Paddle Tour
Kauai Night Glow Stand Up Paddle Tour
Jumlah peserta rombongan
Hingga 5 orang
Diselenggarakan dalam bahasa
Inggris
This is the one and only Kauai Night Glow SUP Tour. Experience the world-renowned North Shore of Kauai from the water at night! Our glowing stand up paddle board experience is safe, fun, and perfect for anyone seeking an extraordinary and unforgettable time. Take in a fascinating perspective with an authentic, experienced, and friendly local waterman at this beautiful beach as the sun goes down and the lights on our boards light up the water and sea life beneath you. We'll head out from Anini, Hawaii's largest barrier reef, one of the most breathtaking locations on earth, as the sun sets, taking in the lush mountainside and glowing clouds as drift over gorgeous coral and warm, clean ocean water. Then we'll glide home in the twilight through peaceful, iridescent waters aboard your floating, luminescent vessels. Each board is equipped with waterproof LED lights that make for a glowing display of sheer wonder. We'll explore calm waters providing an illuminating experience and allowing you to see the magnificent, North Shore of Kaua'i while paddling in an entirely new way! If you're on Kaua'i, the adventure island, your stay is incomplete until you try this. Think this sounds fun? Join me on my other experiences too! Kauai Surf Experience https://www.airbnb.com/experiences/130151 Hawaiian Secret Beach Experience: https://www.airbnb.com/experiences/647576
Raised on the North Shore of Kauai since the age of 5, I have always been filled with passion and appreciation for the ocean. Having the local knowledge and connection with Kauai allows for my guests, friends, and students to experience genuinely what a Hawaiian surfing tradition should be. Catching their first waves in my backyard is a special feeling for me. I share in the joy of every successful take-off to the giggles of every wipeout, that's why I started Tropical Experiences. - 20 years of surfing experience on Kauai and in Brazil - 5 years of experience as a professional surf instructor and tour guide - CPR Certified - Water Safety Certified When you book this experience, you'll be matched with a top guide from Tropical Experiences for the best paddle boarding tour possible for you.

Night Glow SUP Board A professional quality stand-up paddleboard, paddle, and LED glow light.
Bagian navigasi untuk halaman ulasan
Tempat yang akan Anda datangi
On clear nights you will love taking in the stunning, starry sky above us as we drift through calm, pristine water atop our glowing SUPs. On rainy or windy nights the tour is still so much fun! The winds will help us to get more speed as we glide over the water, so we will still run the tour. Guests will still enjoy splashing, dancing, and playing along the blissful Anini coastline. Kauai is consistently chosen as the #1 destination in America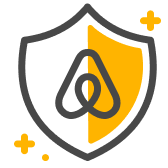 Keselamatan tamu
Aktivitas luar ruangan membawa risiko dan Anda bisa terpapar situasi berbahaya sebagai bagian dari pengalaman ini. Pastikan Anda dapat berpartisipasi dengan aman dengan mempertimbangkan kemampuan Anda dan kondisi (seperti lokasi, cuaca, dan peralatan).
Hal-hal yang perlu diperhatikan
Semua pengalaman bisa dibatalkan dan biayanya akan dikembalikan secara penuh dalam 24 jam sejak pembelian atau setidaknya 7 hari sebelum pengalaman dimulai.
Selalu berkomunikasi melalui Airbnb. Untuk melindungi pembayaran Anda, jangan pernah mengirimkan uang atau berkomunikasi di luar situs web atau app Airbnb.
Hingga 5 tamu berusia 3 ke atas bisa ikut serta. Orang tua juga boleh membawa anak di bawah usia 2 tahun. Toddlers and kids up to 12 years old will ride atop a guardian's paddleboard. I will be providing a brief lesson and instructions on the basics…
You will need transportation to get to our location on the north shore.
Pengalaman Airbnb terseleksi kualitasnya
Pengalaman Airbnb terseleksi kualitasnya
Dipandu oleh pakar lokal yang mencintai tempat asal mereka dan apa yang mereka lakukan.

Dengan ukuran grup yang lebih kecil, Anda tidak akan pernah tersesat dalam keramaian.

Setiap pengalaman ditinjau dari aspek akses unik yang disediakan.
Kauai Night Glow Stand Up Paddle Tour