Island & beach hopping in a sea kayak
Island & beach hopping in a sea kayak
Jumlah peserta rombongan
Hingga 10 orang
Termasuk
Makanan, Minuman, Peralatan
Diselenggarakan dalam bahasa
Inggris
Island & beach hopping in a sea kayak
Island & beach hopping in a sea kayak
Jumlah peserta rombongan
Hingga 10 orang
Termasuk
Makanan, Minuman, Peralatan
Diselenggarakan dalam bahasa
Inggris
I will lead you to by sea kayak (singles & doubles) to remote beaches, past rugged coastal backdrops and explore the exotic side of Hong Kong from the water. Lamma island also provides a glimpse into Hong Kong's maritime history. Known by the Portuguese as one of the "islands of thieves", it was a base for the largest pirate fleet ever to sail the oceans of the world (10 times larger than the Spanish Armada)! We will paddle through traditional floating fish farms that have existed for hundreds of years, visit remote villages and an uninhabited island with only dogs as residents. Lamma island is naturally divided into 2 sections. We are based conveniently in the centre of the island so that we can explore north or south, east or west, no matter depending on sea and wind conditions of the day. Our journey will be from 8 to 16 kms depending on which direction we go, but we will have a conversation beforehand to ensure that it is the best course for the day. No matter which direction we head, you will see a totally the amazing contrasts that make Hong Kong so unique.
As Head of Research & Development at Sea Kayak Hong Kong I have kayaked the entire coastline of Hong Kong (over 1,000 kms) over the last 10 years. I am a qualified sea kayak instructor trainer and guide and outdoor educator with over 40 years experience. I am also the Operations Director & Head of R&D for Outdoor Education Asia Limited and the Outdoor Education College, Hong Kong, creating curriculum and educational experiences for local, expat and Chinese students aged 15 to 25 yrs. I am passionate about the natural environment and conservation of the oceans and rivers of the world.

Lunch. Fruit

Water

Sea kayaks & safety gear
Bagian navigasi untuk halaman ulasan
Tempat yang akan Anda datangi
We are based on Lamma Island, the 3rd largest and closest island to the city of Hong Kong. We are based conveniently in the centre of the island a short 15-minute walk from the ferry pier at Sok Kwu Wan.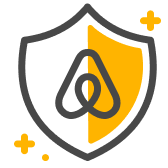 Keselamatan tamu
Aktivitas luar ruangan membawa risiko dan Anda bisa terpapar situasi berbahaya sebagai bagian dari pengalaman ini. Pastikan Anda dapat berpartisipasi dengan aman dengan mempertimbangkan kemampuan Anda dan kondisi (seperti lokasi, cuaca, dan peralatan).
Hal-hal yang perlu diperhatikan
Semua pengalaman bisa dibatalkan dan biayanya akan dikembalikan secara penuh dalam 24 jam sejak pembelian atau setidaknya 7 hari sebelum pengalaman dimulai.
Selalu berkomunikasi melalui Airbnb. Untuk melindungi pembayaran Anda, jangan pernah mengirimkan uang atau berkomunikasi di luar situs web atau app Airbnb.
Hingga 10 tamu berusia 14 ke atas dapat ikut serta. You will need a pair of shoes that will get wet for wearing in the kayak. These cannot be flip flops or CROCS.
The meeting place is at 9:15 Sok Kwu Wan ferry pier, Lamma Island. Take the 8:35am ferry from Central Pier #4. Wait at the pier when you get off. Please be sure you catch the ferry to SOK KWU WAN.
Pengalaman Airbnb terseleksi kualitasnya
Pengalaman Airbnb terseleksi kualitasnya
Dipandu oleh pakar lokal yang mencintai tempat asal mereka dan apa yang mereka lakukan.

Dengan ukuran grup yang lebih kecil, Anda tidak akan pernah tersesat dalam keramaian.

Setiap pengalaman ditinjau dari aspek akses unik yang disediakan.
Island & beach hopping in a sea kayak