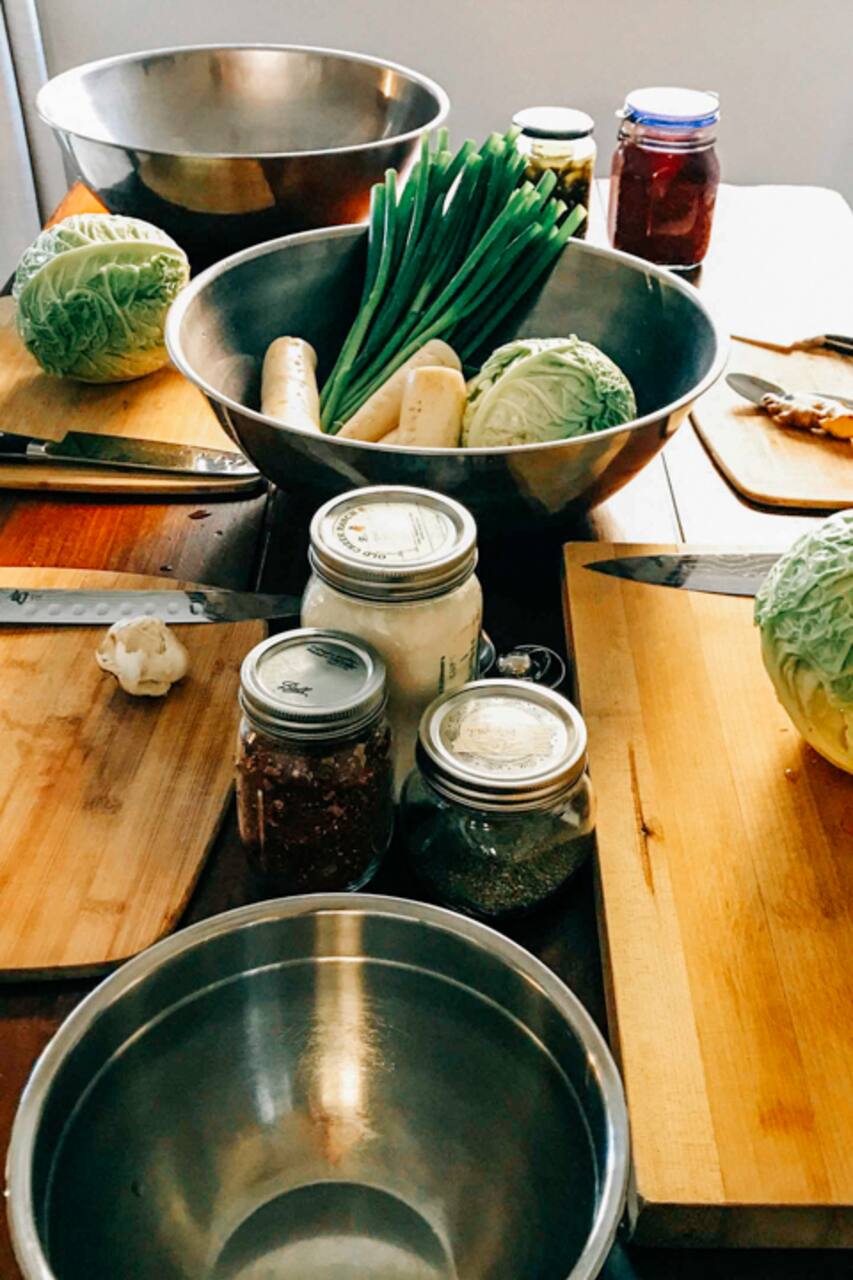 Fermentation 101 Workshop
Fermentation 101 Workshop
Languages:
Ditawarkan dalam Inggris
I write the food blog The Zero-Waste Chef and began teaching hands-on fermentation classes to my neighbors in 2014. After posting details about one of these classes on Facebook, friends of friends asked to attend and my workshops soon became public. My most popular classes include kombucha, ginger beer, kimchi/sauerkraut, and sourdough bread made with wild yeast.
Apa yang akan kita lakukan
Learn to make gut-healthy kimchi and kombucha in class, made through the magic of fermentation. You'll start one jar of kimchi and one jar of kombucha in class and take those home with you to nurture. Sample various fermented foods including kimchi and sauerkraut, sourdough bread, kombucha, natural sodas and whatever else I have brewing.
Snacks
Vegan fermented foods kimchi and sauerkraut, sourdough bread, natural sodas