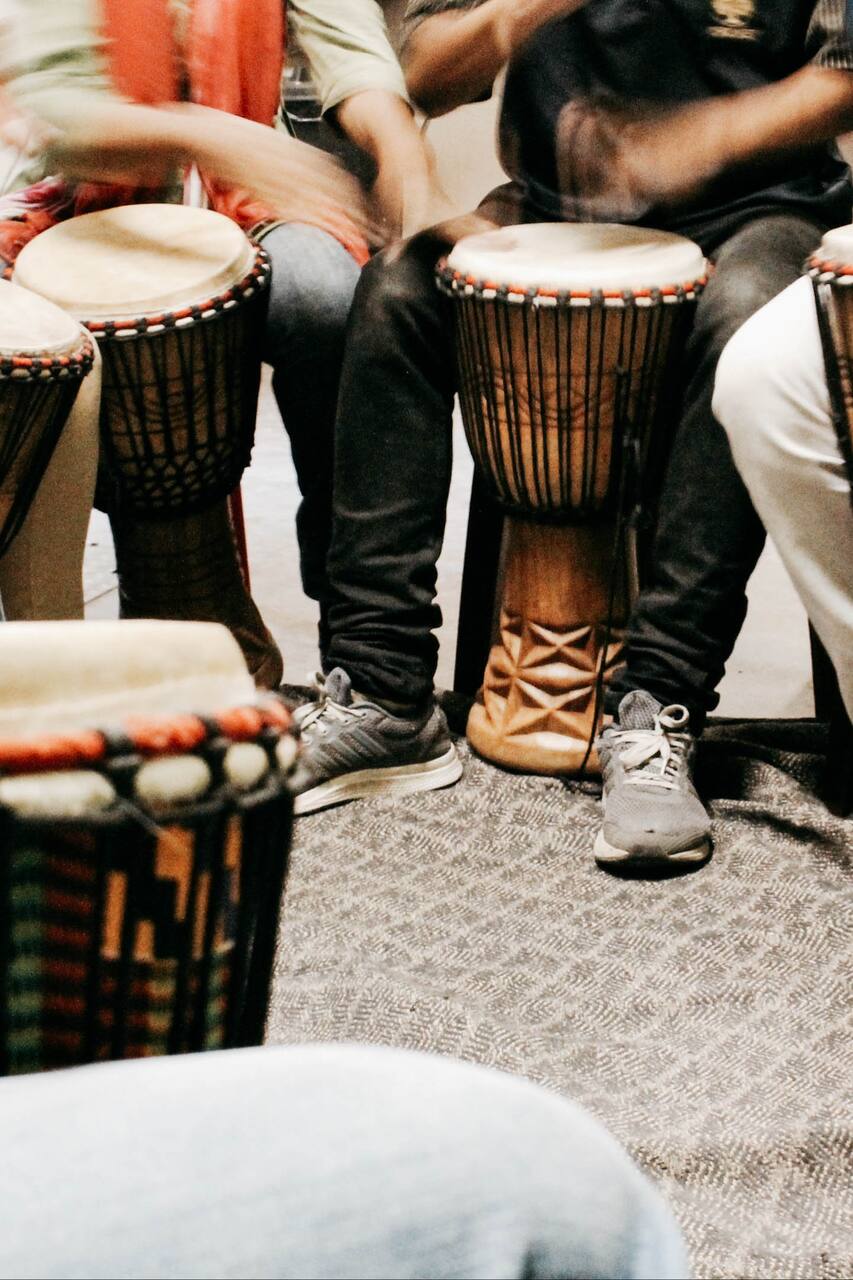 Beat of the Streets: Drumming Workshop
Beat of the Streets: Drumming Workshop
Includes:
Makanan, Minuman, dan Perlengkapan
Languages:
Ditawarkan dalam Inggris
You'll be co-hosted by Lise and KC, both U-turn staff and experienced drummers. They hold therapeutic drumming circles for 1000 homeless people every year at U-turn's Service Centre. Lise and KC will take you on an experiential journey of using hand-drumming as a therapeutic tool, while explaining how drumming helps build toward U-turn's pathway out of homelessness.
Tentang U-turn Homeless Ministries
U-turn Homeless Ministries equips the homeless with skills to overcome homelessness. We're a Christian based organisation with a phased programme, crafted over 21 years, that moves from meeting basic needs, to drug and alcohol rehabilitation support, to work-based training. Drumming circles is one of the activities we use to ignite hope for change amongst our first phase clients.
Ini adalah
pengalaman berdampak sosial
, 100% dari nominal yang Anda bayarkan untuk pengalaman ini akan masuk ke U-turn Homeless Ministries. .
Apa yang akan kita lakukan
Drumming boosts healing, while reducing tension and anxiety. You'll join a beginners therapeutic drumming workshop with KC and Lise, who'll share their passion for drumming as a powerful tool to ignite change in our first phase homeless clients. They'll also weave in U-turn's story with laughter, music, and some light snacks. While the workshop is aimed at beginners, anyone and everyone will…
Hal lain yang harus diketahui
You may be joined by our first phase homeless and formerly homeless clients who may share their story, as well as local South Africans.
Drinks
Non-alcoholic drinks A range of sodas and fruit juices
A warm sweater (it gets cold in Cape Town)
kursus musik
dampak sosial
Pengalaman baru