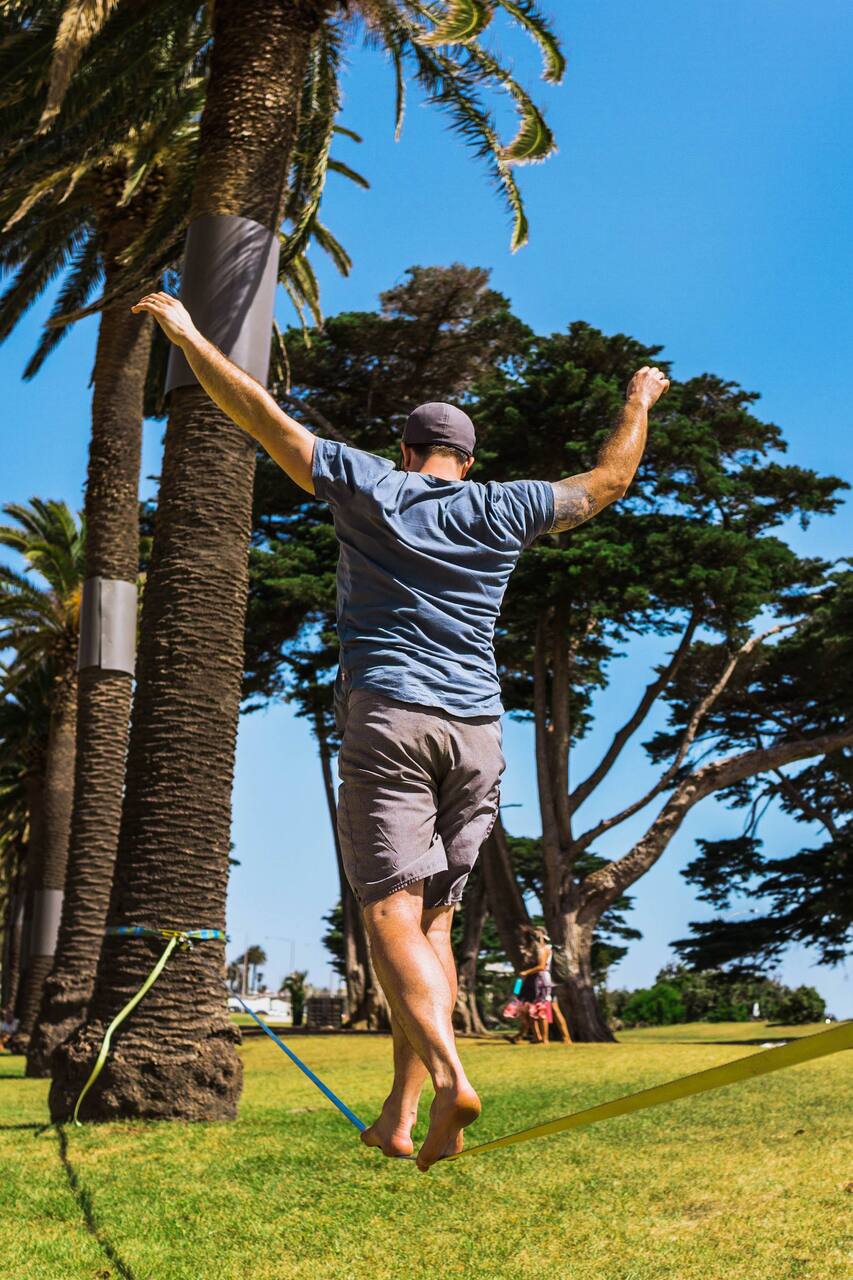 Slackline at St.Kilda Beach
Slackline at St.Kilda Beach
Languages:
Ditawarkan dalam Inggris
Hey guys! I've been training on the slackline for over 3 years with Cirque du Soleil acrobats! I was a touring musician for 5 years with the Cirque and on my free time I always loved to do slackline to relax, change my mind and it's a great core training! I master everything you need to know to learn how to have fun on a slackline, I am very patient, funny and I promise you that you will have a…
Apa yang akan kita lakukan
First we'll meet at the beach, find a nice spot to put the line and get to know each other. Then I will explain you how to set properly the line with the right distance and the right tension. Standing up on the line is probably the hardest part when you never tried it so I will be there to help you and to guide you though the whole process. Then you'll get to walk, sit, and stand up again on the…
Hal lain yang harus diketahui
Slacklining is very hard, don't expect to have it right away. It requires a lot of patience, focus and determination. Just remember that we are there to have fun!