SlowFood *Galapagos* Conscious Travel
SlowFood *Galapagos* Conscious Travel
Island hop around Galapagos for wild, up-close encounters with the locals!
Diselenggarakan dalam bahasa
Inggris
Termasuk
Equipment, Transportation, Accommodations, Food
SlowFood *Galapagos* Conscious Travel
SlowFood *Galapagos* Conscious Travel
Island hop around Galapagos for wild, up-close encounters with the locals!
Diselenggarakan dalam bahasa
Inggris
Termasuk
Equipment, Transportation, Accommodations, Food
During our 6-day adventure through the Galapagos Islands, we'll be supporting the local farms, restaurants, and hotels that encourage sustainable practices. All the while with local guides and local Slow Food members. With some time to explore on your own, as well. You will sleep with the tortoises at the Monte Mar tortoise reserve, drink fresh coffee from their bio-dynamic coffee project, harvest ingredients at Huerta Luna permaculture farm, taste fresh ceviche and wild goat, catch fish that we'll eat onboard a private yacht, and enjoy a tasting menu at Anker Mar to Table, the most innovative restaurant in Galapagos! When we're not feasting, we'll kayak, snorkel, paddle-board, hike, sail, and enjoy sugar sand beaches. What will you see? Giant Galapagos tortoises, of course, blue-footed boobies, frigate birds, sea lions, Darwin's finches, white-tip sharks, and maybe even some Galapagos penguins!
We are a couple of locals that really care about our islands and we treat our guests like friends and family. We have been leading community-based tourism efforts for 10 years here in the Galapagos Islands. Check out our stellar Galapagos Alternative reviews on TripAdvisor. :) Since starting our local Slow Food chapter and connecting with Airbnb at Terra Madre in Italy, we have developed a Slow Food-inspired multi-day experience that allows you to make a positive impact during your visit to the islands by supporting local farms and the restaurants and hotels that encourage sustainable practices. We are always looking for unique experiences so our guests can have an authentic connection with nature, the culture, and the people..and what better way than through food? Of course you will get to meet all the wild natives too...
Bermitra dengan Slow Food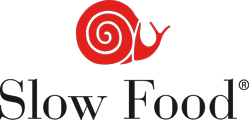 Pengalaman ini dirancang sesuai dengan prinsip Slow Food yang baik, bersih dan sehat, memastikan rasanya lezat, bertanggung jawab secara sosial, dan berkelanjutan secara ekologis.
Slow Food adalah organisasi akar rumput global yang didirikan pada tahun 1989 untuk mencegah hilangnya budaya dan tradisi makanan lokal serta melawan kebangkitan budaya makanan cepat saji. Sejak pendiriannya, Slow Food telah berkembang menjadi gerakan global yang bekerja untuk memastikan bahwa semua orang memiliki akses ke makanan yang baik, bersih, dan sehat. Anggota dan komunitas Slow Food di seluruh dunia melibatkan sejumlah penikmat harta karun kuliner dan budaya terbaik di dunia. Jika Anda benar-benar mencintai makanan, Slow Food membangkitkan minat Anda terhadap apa yang Anda makan, dari mana asalnya, dan bagaimana pilihan makanan Anda memengaruhi dunia di sekitar kita.
Ini adalah pengalaman berdampak sosial dan 100% dari pembayaran Anda untuk pengalaman ini akan disalurkan ke Slow Food.

5 sarapan, 5 makan siang, 4 makan malam, 1 menu cicip, camilan

7 malam di vila, 7 malam di hotel

3 kali naik perahu, 2 kali naik bus, 2 kali naik mobil

Peralatan olahraga, perlengkapan keselamatan, perlengkapan luar ruangan, lainnya
Tempat yang akan Anda datangi
We'll start and end our journey at Seymour Airport on Baltra Island in Ecuador's Galápagos National Park. We'll travel 3 hours to Santa Cruz island, then visit North Seymour and Pinzón islands. Flight to Galapagos are not included.
Hal-hal yang perlu diperhatikan
Semua pengalaman bisa dibatalkan dan biayanya dikembalikan secara penuh dalam 24 jam sejak pembelian.
Selalu berkomunikasi melalui Airbnb. Untuk melindungi pembayaran Anda, jangan pernah mengirimkan uang atau berkomunikasi di luar situs web atau app Airbnb.
Tamu berusia 8 tahun ke atas bisa ikut. Guests should know how to swim. Snorkel experience is nice but not required. Bring a reusable water bottle and reject single-use plastics. Bring protective clothing for Equatorial sun. Must have passport valid…
Allow at least two hours before your flight for processing. Pre-check your bags at bio-control and get your TCT card ($20) before checking in for your Galapagos flight. These are two different counters. Have passports and $100 cash ready for Galapagos National Park entrance fee.
Petualangan 6 hari
SlowFood *Galapagos* Conscious Travel