Acércate a Navarra y disfruta de Sangüesa y su comarca alojándote en el Estudio, en un entorno agradable y familiar.
3 APARTAMENTS IN THE TOWN´S CENTRE. GREAT LOCALITATION, GOOD PLACE TO ENJOY NAVARRA WITH FREEDOM.
En el Casco Histórico de Sangüesa. Zona inmejorable para conocer nuestra ciudad.
El apartamento es grande, limpio y muy bien situado, à dos pasos del centro. Todo muy bien!
Jean-Yves
2015-04-18T00:00:00Z
El estudio es muy pequeño pero confortable, moderno y completo. Está situado en el pleno centro del pueblo. Estuvimos en verano y resultó un poco caluroso, pero el resto del año se debe de estar de maravilla.
Enrique
2016-08-29T00:00:00Z
Tres bon Acceuil , studio très propre . Prévoir peut être des boule quies pour le bruit ... Sinon très bien
julie
2015-04-30T00:00:00Z
Muy buen alojamiento para hacer turismo por Sangüesa y alrededores. Limpio , cómodo y discreto.
Jon Ander
2016-12-06T00:00:00Z
It was a very pleasant stay. The appartment is perfect and on a wonderfull location. Iñaki and his father are very nice hosts. Don't mis The foz (gorge) de Lumbier if you are planning to stay in sanguësa.
Manne
2016-10-19T00:00:00Z
Fantastic experience in Sangüesa, thanks to Iñaki and hvis wonderful appartment in the center of the village. I recommend ham and hvis AirBNB anyday :-)
Sean
2016-08-16T00:00:00Z
Un estudio limpio y acogedor, el anfitrión muy amable y correcto. Recomendable 100%.
Gema
2016-08-07T00:00:00Z
Apartamento práctico y cómodo. Bien situado en el centro de Sangüesa.
Seguer
2016-08-08T00:00:00Z
Tipe Kamar
Seluruh rumah/apartemen
---
Tipe Properti
Apartemen
---
Mengakomodasi
2
---
Kamar tidur
Sangüesa, Navarre, Spanyol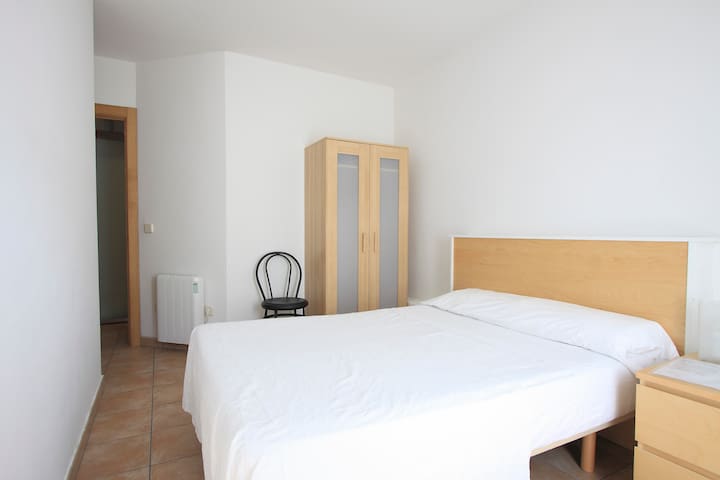 Estudio Buhardilla en el centro de Sangüesa
El Estudio, se encuentra, en pleno centro histórico de Sangüesa (Navarra), cerca de la iglesia de Santa María la Real, monumento nacional desde 1.889 y considerada una de las obras cumbres del románico. Debido a su posición geográfica, el Estudio es el sitio ideal para conocer Navarra: Nos encontramos pleno Camino de Santiago (Aragonés). Muy cerca de la reserva natural de la Foz de Lumbier y de la Foz de Arbayún, de los valles pirenaicos del Roncal, Salazar, Selva de Irati y muy cerca también de las Bardenas Reales de Navarra. En las inmediaciones de Sangüesa destacan el Monasterio de Leyre, Castillo de Javier, cuna de San Francisco Javier (Patrón de Navarra), las poblaciones navarras de Ujué, Olite y la villa aragonesa de Sos del Rey Católico, cuna de Fernando de Aragón. El Estudio se encuentra a 25 minutos de la capital, Pamplona (autovia) y a 1 hora y 30 minutos de San Sebastián (autovia). Les ofrecemos un trato personalizado, en un entorno muy acogedor, con un servicio que hará su estancia agradable y económica.
Todo muy cómodo y limpio. Re buena ubicación. Gracias
Sonia
2014-07-27T00:00:00Z
Sanguesa. A quiet little town about half an hour from Pamplona. I booked with Inaki as it seemed within easy reach of me going running with the bulls. Easy accommodation to find. Right next to the Police station & grocery shop. I can say that the appartment is small but cozy. It can sleep 3 with ease. It is clean & tidy. If you want to cook a meal there is equipment to do so. It is fairly quiet except for the church bells, but that just makes the town more quaint. There are plenty of bars where the food is good & at a decent price & the alcohol cheap. A nice bottle of red wine was 4 euros. Inaki made us feel welcome & his English is pretty good. The only downside for me was the 3 stories to climb, no where to fo our laundry & half the town was on holidays. I would stay again if I returned to Pamplona.
darryl
2014-07-15T00:00:00Z
Estudio limpio y cómodo tal y como aparece en las fotos.Está situado en el centro del pueblo con todos los servicios necesarios cerca.
Javier
2015-08-18T00:00:00Z
La buhardilla estaba muy bien situada en pleno centro del pueblo. Encontramos todo como se esperaba por las fotos e Iñaki y su familia nos hicieron sentir como en casa. Fueron muy amables en todo momento.
Julia
2016-01-01T00:00:00Z
Everything was clean and if we needed anything Iñaki and his family were there for help. Only the fridge was a little bit loud and because it's a one room appartment you hear it, but with ear plugs everything was fine. I can recommend the appartment of Iñaki. Thanks a lot!
Inka
2014-09-02T00:00:00Z
We had a pleasant stay at inaki's place he was very helpful and accommodating. The place was clean and quiet and right in the centre of town. Excellent for us as it was a short drive to pamplona where we watched the bull run. Would recommend to anyone
Clint
2014-07-08T00:00:00Z
Tipe Kamar
Seluruh rumah/apartemen
---
Tipe Properti
Apartemen
---
Mengakomodasi
3
---
Kamar tidur
Sanguesa, Navarra, Spanyol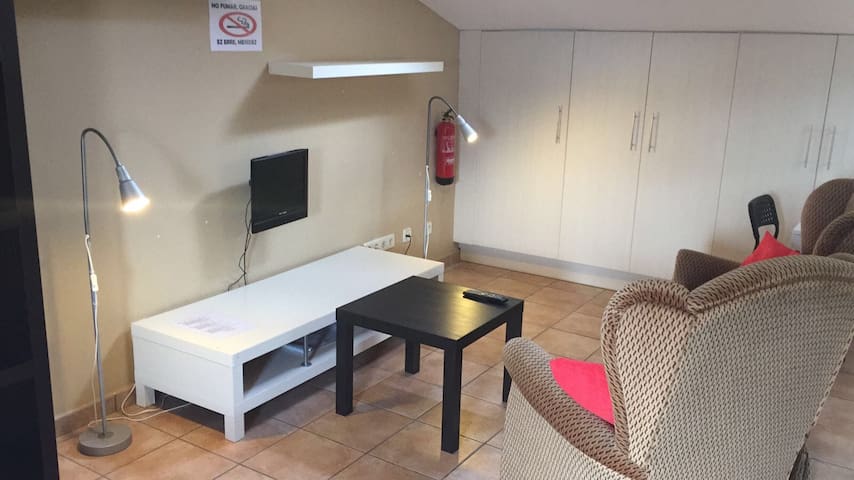 please change..
The apartment is very nice and clean, it looks new. Inaki was very helpful and friendly. The city is a nice stop on the way. We didn't travel in the city so I can't really recommend it.
ella
2015-08-10T00:00:00Z
L'apartament és com es mostra a les fotos. és un apartament petit i potser hi faltaria un menjador. Però l'estada ha estat molt còmode.
Iris
2016-08-17T00:00:00Z
Esperienza molto positiva, l'appartamento è pressoché nuovo, si trova nel centro storico della cittadina ed è molto ben attrezzato e (ovviamente) pulito. Lo raccomando a tutti.
Roberto
2015-08-23T00:00:00Z
Tipe Kamar
Seluruh rumah/apartemen
---
Tipe Properti
Apartemen
---
Mengakomodasi
2
---
Kamar tidur
Sanguesa, Navarra, Spanyol