My location is close to public transport, airport and family-friendly activities. You'll love my place because of it's hospitable. My place is good for couples, solo travelers and business travelers. 5 minutes by train to Gardermoen. 30 min by train to Oslo
Eidsvollsbygningen is a historic Manor House. The building was first constructed ca. 1770. As it stands today, the manor is the result of an extensive renovation and modernization in the years around 1800 by Carsten Anker. He took residence in Eidsvoll in 1811, rebuilding the house which is now the Eidsvoll Manor. When the building was finished, it was one of the largest and most modern private residences in the country. Inspiration had been received from the then-modern Danish and French architecture. The building bears stylistic stamp of classical architecture. The total floor area of the building is over 2,000 square meters. In 1814, the Constitution of Norway was signed at Eidsvoll on May 17, now known as Norwegian Constitution Day. Carsten Anker went bankrupt in 1822 and the estate was sold at auction in 1823. A group of private citizens by Henrik Wergeland organized a fundraiser that allowed them to buy the building with the pavilion and the garden. In 1851 the Parliament of Norway took over Eidsvoll Manor. Eventually the property was preserved and operated as a public museum. For the centennial of the Norwegian Constitution in 1914, the national government allocated resources to restore the building to its historical figure from 1814. The government conducted for an additional restoration for the 150-anniversary of the Constitution in 1964.
Hôte très accueillant, maison calme et cosy, située à 5 minutes de l'aéroport par le train. Un remerciement spécial à Roy pour être venu nous récupérer à la station de train et nous y déposer pour le départ. Logement à recommander :)
Pauline
2017-03-12T00:00:00Z
Roy was most welcoming and gracious. We spent a wonderful evening exchanging cultural differences, and learning about Norway from a Norwegian. He was so kind to pick us up, and deliver us back to the train station. Our interest in visiting Norway another time was intensified by Roy's discription of much of Norway, especially the Northern parts. It was an awesome way to spend our last evening in Norway. I would highly recommend his place.
Cynthia
2016-12-22T00:00:00Z
We booked a night here because it is conveniently located close to the airport (5 minute train ride + about 1 km from station). Roy made the two of us feel so welcome and comfortable that it felt a lot more than just a stopover for the airport - this short stay in Eidsvoll became an extra addition to our trip to Norway. Roy is a really pleasant guy, he's extremely kind and helpful and he made sure our stay in his house was very enjoyable. The house is quiet, beautiful, clean and cosy; our bedroom window faced a magnificent forest. In all, we loved our short stay with him and wished we would have been there for longer.
miruna
2016-10-05T00:00:00Z
Verblijf in een prima uitgeruste kamer bij de verhuurder in huis met een eigen badkamer met toilet en wastafel. De verhuurder is erg gastvrij en vriendelijk en vindt het geen probleem om zijn huis te delen en te helpen waar nodig. Wij hebben van dit verblijf gebruik gemaakt tijdens een doorreis door Noorwegen waardoor we de laatste dag nog maar een klein stukje hoefden te rijden naar de luchthaven.
Muriel
2016-11-07T00:00:00Z
This was my first trip with Airbnb and I was lucky to find Roy's apartment. The room was large enough, equipped with two beds and in a quiet neighborhood. Roy was so kind to both pick us up and deliver us for free at the train station. From there it was only 5 min to the airport and a little more than half an hour to Oslo S. I would really recommend this room both if you are a traveller passing by or if you are to discover Eidsvoll (place where our grunnlov was written). Also, it was really, really cheap. (I'd say too cheap but I won't complain
Ove-Joakim
2016-08-28T00:00:00Z
Roy came to the station to pick us up. It was late time but he came for us, and also he go to the station for us very early morning. The house is really cozy and clean. We can use almost whole house. It was so comfortable. Roy gave us much information kindly. It was short but sweet time. He was the kindest person we've met in Norway! We will miss you and your house.
Minhyouk
2016-09-24T00:00:00Z
La maison de Roy est très confortable , tres bien équipée , son hôte est très accueillant et très chaleureux. Roy's house is very comfortable, very well equipped, his host is very welcoming and very friendly.
Alain
2016-09-08T00:00:00Z
Roy was a perfect host, and he was very generous with his time and resources. The room is comfortable, and the location was just what we needed for a quick over night stay near the airpory. It is just one stop-5minutes away from the airport. He picked us up from the train station & took us back to the station the next mirning.
YK & Pat
2017-03-09T00:00:00Z
Tipe Kamar
Kamar pribadi
---
Tipe Properti
Apartemen
---
Mengakomodasi
2
---
Kamar tidur
Eidsvoll, Akershus, Norwegia
Sustainable and modern apartment in Norways first ecovillage. Close to the forrest, a lake and the mountains. Kitchen, living room, 2 bedrooms, 1 bathroom and lots of natural light. Free parking and wifi. Great for couples or friends.
Dejligt sted også om vinteren 15 min til super slalombakke Skihurdal. Super hyggelig lejlighed rent og pænt.Bedste anbefaling
Øivind
2017-02-25T00:00:00Z
Really a unique experience to be staying in a 100% climate friendly community and see all the interesting solutions. Also the house is very cozy and clean, with large windows and cool details. Enjoyed it a lot
Dan
2016-12-25T00:00:00Z
Excellent, quite place close to the nature. Very well equipped and climatic apartment with nice vinyls
Ryszard
2017-01-03T00:00:00Z
Aurora did a great job guiding us to the house and it has great value. Beutifull place with lovely lake, nice sourondings and beutifull house! We highly recommend this place!:-) Dominik and Anja
Anja
2016-08-30T00:00:00Z
Fantastisk at opholde sig i denne lejlighed,med udsigt til Hurdal søen.
Ulla
2016-08-06T00:00:00Z
Økolandsbyen er et stille, fredelig og velkoment nabolag. Vi bodde hos Aurora i 10 dager og fikk på den tiden god kontakt med flere av beboerne der. Rett utenfor leiligheten ligger det også en liten lekeplass og vår to år gamle sønn hadde nok av lekekamerater gjennom oppholdet. Nedenfor landsbyen ligger en bondegård og en enorm sandstrand. Denne sandstranden er også veldig langgrunn og helt fantastisk for barn. Hurdalssjøen har forøvrig flere badeplasser og også mulighet til å leie båt. Hele område gir en fullstendig unik Airbnb-opplevelse, og kan ikke anbefales nok. Her ønsker vi oss tilbake! Hele økolandsbyen er relativt ny, hvor de elste boligene ikke er mer enn to år gamle. Uteområdene er fremdeles under opparbeidelse. Leiligheten vi bodde i var også helt ny, ren og moderne. Nydelig innredet med retro-møbler. På grunn av at vi var fire timer forsinket ved ankomst fikk vi desverre ikke møtt Aurora ved ankomst, men alt lå meget bra tilrettelagt for oss. Gode beskrivelser gjorde det lett å finne frem til leiligheten. Vi hadde en veldig god og alltid hyggelig dialog gjennom hele oppholdet, og anbefaler gjerne Aurora som vert.
Ole
2016-07-27T00:00:00Z
Kjempefin leilighet i økolandsbyen. Fikk muligheten til å snakke litt med innbyggere og gå på tur i skogen. Maten i kaféen anbefales på det sterkeste. Vi hadde ei fantastisk helg!
Dayton
2016-08-21T00:00:00Z
Tipe Kamar
Seluruh rumah/apartemen
---
Tipe Properti
Apartemen
---
Mengakomodasi
4
---
Kamar tidur
Hurdal, Akershus, Norwegia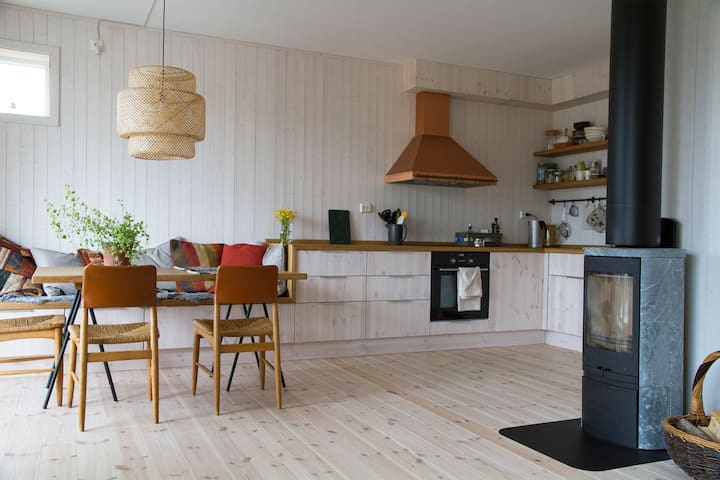 Do you want to visit a ecovillage? I have a small flat in norways first ecovillage, i Hurdal ecovillage. check it, an you will find it. In the net.... Want to be a guest there, and dont want wwoofing - be my guest! If you can not book wanted days, send med a message...
If you read the comments from last year, they are not actually longer. I moved from Trondheim to Hurdal. And moved in a brand new flat. And love it. Both the flat, and the life here in the ecovillage... And the area. Hurdalssjøen, a big lake, is 400 m from my home, and in sommer its perfect for bathing, in winter for skiing. And living in the ecovillage, its something special, if you want. Or just a normal bed in a normal flat, if you prefer that...
Hurdal ecovillage is the first in Norway. We are still building... find the village and you will find a lot of information about the ecovillage!
Everything as per listings and accurate
bijay
2016-10-01T00:00:00Z
Tipe Kamar
Kamar pribadi
---
Tipe Properti
Apartemen
---
Mengakomodasi
2
---
Kamar tidur
Hurdal, Akershus, Norwegia
The apartment is located on a farm 6 km outside Hønefoss.
A very nice place, suitable for a longer stay. Enough room for a 5-person family. In the middle of a farm in a quiet and rural area, even though close to main road with public transport (bus). Everything needed is present - fridge, dishwasher, a roomy bathroom etc. Eivind is a nice host ready to help with any questions or problems :-) Thank you for a pleasant stay in this homey and friendly place !!
Knut Arne
2017-03-19T00:00:00Z
The host canceled this reservation 8 days before arrival. This is an automated posting.
Ganesh
2017-03-30T00:00:00Z
Tipe Kamar
Kamar pribadi
---
Tipe Properti
Apartemen
---
Mengakomodasi
4
---
Kamar tidur
Ringerike, Buskerud, Norwegia
Well-kept apartment in cozy house with large garden. Beautiful view of Mjøsa in peaceful and charming (URL HIDDEN) km from Mjøsa.Noe steep main road. Parking innkjørelen or on the road desirable. Using GPS, it is important to use v. No. 5
Sissel is the epitome of hospitality. The space is very big, fully equipped, cozy and clean.
Giorgio
2015-08-26T00:00:00Z
Vi fikk en virkelig hjertelig velkomst, og mye god hjelp fra vertinnen. Leiligheten var utmerket, i et rolig strøk. Sengene var gode, det satte vi pris på. Fint at det gikk an å parkere utenfor. Vi kan absolutt anbefale stedet!
Kristin
2016-06-20T00:00:00Z
Sissel er en varm og god vert. Hun gjør sitt beste for at du skal føle deg velkommen og ha ett fint opphold. Leiligheten er privat, stor og praktisk, med allt du trenger for ditt opphold. Anbefales
Jørgen
2017-01-11T00:00:00Z
Jeg overnattet en natt hos Sissel og hadde det helt strålende. Det er en hel leilighet med veldig god plass, så jeg hadde det absolutt komfortabelt. Badet var nytt og fint, og kjøkkenet var velutstyrt. Det beste med plassen er at det er så stille. Vil absolutt anbefale plassen og verten.
inger lise
2015-11-12T00:00:00Z
The host Sissel is very friendly, and the apartment is perfectly suitable for 3-4 people. TV/cable and wifi signals are working well. Very nice and quiet area. Short distance to nature and parks with swimming (summer) and skiing (winter) facilities. Recommended!
Sjur
2015-08-29T00:00:00Z
The apartment is spacious with a great view. It has everything you need. Sissel is a really kind person, who is very helpful and social. I would definitely recommend this accomodation.
Tim
2016-07-21T00:00:00Z
Réservation de dernière minute. Appartement correspondant aux attentes. Une hôte très gentille.
Courèche
2016-07-28T00:00:00Z
The space was very large and clean, perfect for our needs. Sissel did everything to make us feel welcome and at home, she even invited us to breakfast.
Thor
2015-07-03T00:00:00Z
Tipe Kamar
Seluruh rumah/apartemen
---
Tipe Properti
Apartemen
---
Mengakomodasi
3
---
Kamar tidur
Gjøvik, Oppland, Norwegia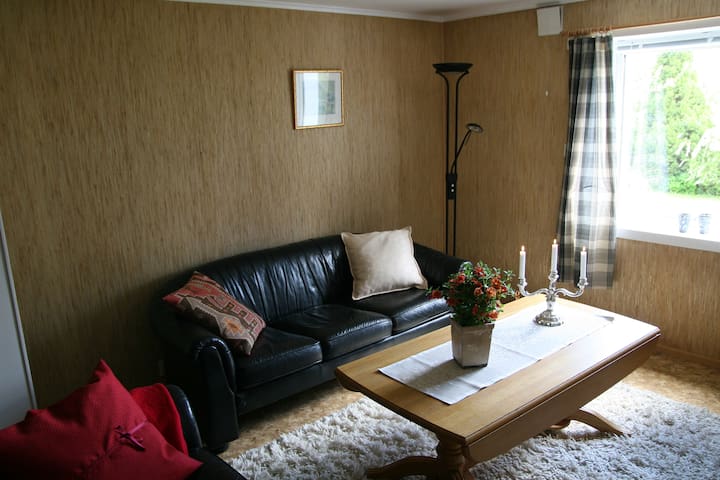 Bright and cozy apartment of 38 square with 120 cm bed and wardrobe. TV, table and chair, as well as all appliances for rent in the summer. Want to non-smoking and quiet people when we have young children at home during the day.
Nice apartment with plenty of sun, Need to complete equipment but Elin and her husband were very helpful to complete what was missing. Nice view over the lake and good for walking around.
Bernard
2015-06-26T00:00:00Z
Tipe Kamar
Seluruh rumah/apartemen
---
Tipe Properti
Apartemen
---
Mengakomodasi
1
---
Kamar tidur
Gjøvik, Oppland, Norwegia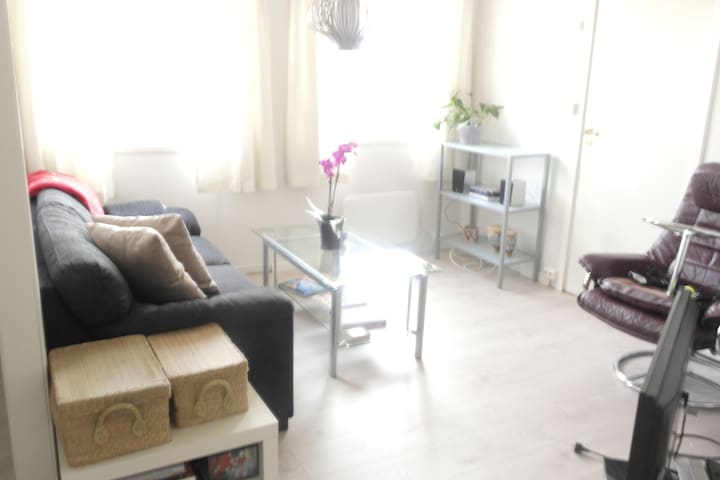 Sander was very helpful, even picked us up from the train station around midnight! The place was very clean and in a great location. Would definitely book again.
Jessie
2016-08-02T00:00:00Z
The apartment is clean, nice, cozy, large and well furnished. The apartment is suitable for young people and families with children. Everything was perfect. Sander is a good host and I can only recommend it! Thank you for everything Sander
Petra
2016-07-15T00:00:00Z
Tipe Kamar
Seluruh rumah/apartemen
---
Tipe Properti
Apartemen
---
Mengakomodasi
5
---
Kamar tidur
Oslo, Oslo, Norwegia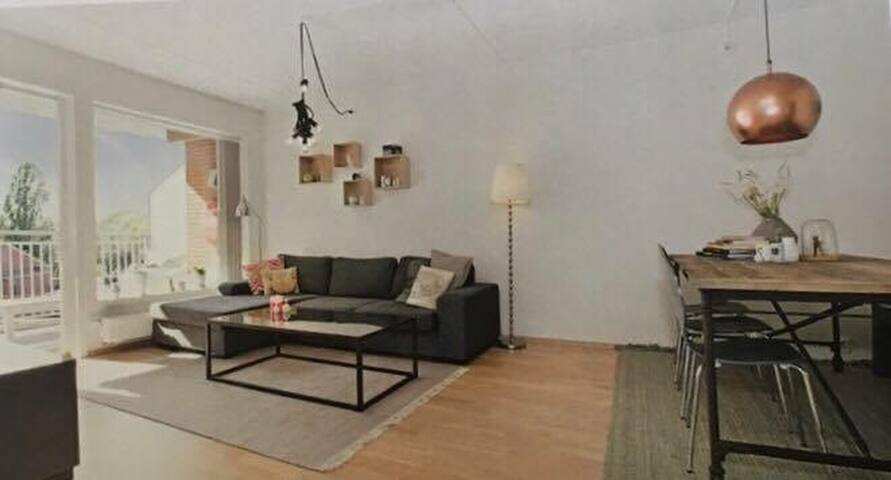 Hus familie bryde sammen Mjøsa med en idyllisk penge, omkring 120 meter fra kystlinjen og 5 tønder land. Huset er 69 m2 Der er adgang til en robåd, hvis du ønsker at fiske. Min placering er godt for par, familier (med børn) og pelsklædte venner (kæledyr).
Tipe Kamar
Seluruh rumah/apartemen
---
Tipe Properti
Apartemen
---
Mengakomodasi
5
---
Kamar tidur
Skreia, Oppland, Norwegia
Schöne Appartement mit Blick auf Tyrifjorden, nur 50 m vom Wasser aus! Es ist nur 7 km zur schönen Storøya Golfbahn, 30 min bis Oslo, 20 min zum Hønefoss Stadt. Bus nach Oslo wird jede dritte Stunde zu verlassen, so dass Sie Auto brauchen, hier zu bleiben. Ausflüge Wandern ist in der Nähe, auch der Strand, Fischen und Skifahren. Es ist perfekt hier auf dem Weg nach Bergen oder von Bergen nach Oslo zu stoppen! Die Wohnung hat alles, was Sie Abendessen machen müssen, und Sie haben ein eigenes Badezimmer und schöner Ort außerhalb!
In der Nähe des Sees, Wandern, Angeln und Skifahren (Abfahrt und crosscountryski) ruhiger und stiller! Perfekter Zwischenstopp auf dem Weg nach Bergen! Nur eine Stunde von AirPort (Gardermoen)
Ruhig und friedlich !!
Wir waren nur eine Nacht hier, aber es hat uns gefallen. Es ist ruhig und landschaftlich schön. Die Verkehrsanbindung ist gut, wenn man ein eigenes Auto hat. Wir suchten eine Übernachtung in der weiteren Umgebung des Osloer Flughafens. Unsere Fahrt dorthin dauerte 1 Stunde und 30 Minuten durch eine wieder einmal schöne Landschaft. Unsere Gastgeber haben sich alle Mühe gegeben und uns mit Kleinigkeiten den Aufenthalt verschönert. Der Kühlschrank enthielt leckere Dinge für den Fall, daß wir den Supermarkt nicht erreicht hätten. Die Wohnung selbst ist eine Erdgeschosswohnung und ist nett eingerichtet. Unsere Gastgeber sagten, daß man ohne Angelschein im See angeln dürfe und dass es dort ordentlich Fische gäbe. Das würden wir gerne ausprobieren, das nächste Mal...
Hans-Werner
2016-06-18T00:00:00Z
We had a great time staying with Anja and Peter. We were only there for one night, but their downstairs apartment is very well furnished and they are lovely hosts. Anja went out of her way, leaving us food to cook for breakfast, which was great after having just paid for breakfast in Stockholm for four straight days. We also really enjoyed talking with Anja and Peter over a few drinks in the evening overlooking their amazing view. Thanks so much, guys!
Brent
2016-05-18T00:00:00Z
This was the best experience we had so far. Altought Anja wasn't home to receive us, Peter was extremly kind and helpful. The food they left for the breakfast was perfect and we did enjoyed everything about the house. The view to the lake is amazing.
Sofia
2016-08-15T00:00:00Z
The place was very comfortable and the location directly at the lake just beautiful. We expected a room and ended up with a fully equipped apartment. We can just recommend this place and the very helpful and friendly host family.
Thomas
2016-05-21T00:00:00Z
Anja and her family are probably one of the kindest host in Norway, she was the best host we actually ever get. We stayed at her place for 8 days and during the whole time she was very careful about the good proceeding of our vacation. She gently came to pick us up at the train station and offered to drive us a lot of times when we had no car. She is also a very good tour guide as she knows the best activities to do in the area. She spent a evening explaining us where to go in Oslo and which nature trip was worthy. She also lended us plenty of ski supplies in order to avoid us renting some and spending money ! And finally even bought us food so we would not starve on our first day! The flat is very confortable, even the couch and the place is beautiful and cosy. Although it is very cold outside, we've never been cold inside ; the heating system is very efficient. The view from the living room is breathtaking and remains beautiful and peaceful, as it directly overlooks to the fjord. The three of us had an amazing trip and we wish we could have done as much for you as you did for us! We are definitely coming back next year!
Yona
2016-02-27T00:00:00Z
What a lovely place! Peaceful, stunning view, the house super clean with everything you may need, I strongly recomend you to spend at least one night there! And Anja and Peter are very friendly, it was a pleasure meeting them :)
Denis
2016-07-28T00:00:00Z
Beautiful place and great host! We had a wonderful time in Anja's place.
Nien-Chen
2016-07-05T00:00:00Z
Anja did everything to make our stay as comfortable as possible. She is a very lovely houseguest and the room is really cosy. Even though we only were there for a very short stay we could clearly see she loves her guests. She also prepared a little breakfast which was very helpful since we were leaving for Belgium again the next morning. We would recommend this place to everyone!
margo
2016-09-20T00:00:00Z
Tipe Kamar
Seluruh rumah/apartemen
---
Tipe Properti
Apartemen
---
Mengakomodasi
4
---
Kamar tidur
Hole , Buskerud, Norwegia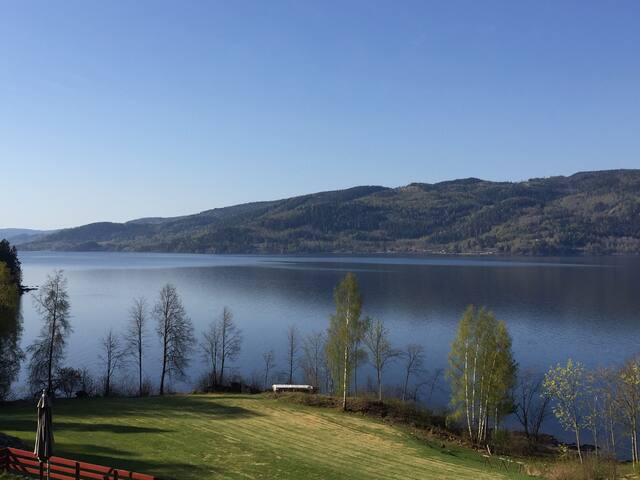 Platsen var belägen i centrum av Gurgaon. Nära till restauranger och matställen, skog och mark, Main Lido, tennis, kollektivtrafik, livsmedelsbutik, center, sjukhus. Lugn, familjevänlig område i centrala Gurgaon - gångavstånd till "mestadels". Min plats är bra för par, ensamresenärer, affärsresenärer och familjer (med barn). Kan hyra ut två rum om så önskas.
Veldig fin plass og god opplevelse! Meget hyggelig vert, som var veldig fleksibel på å være tilgjengelig ved ankomst. Veldig trivelig nabolag, med en liten badeplass like i nærheten. Rommet er type loftsrom, stort og trivelig, så det kan nok bli vel varmt om på de varmeste sommerdagene. Men det er to gode vinduer på rommet for lufting, så det bør ikke bli noe stort problem. Jeg kommer veldig gjerne igjen!
Randi Anne
2016-08-28T00:00:00Z
Jane er veldig snill og hjelpsom, fint hus, flott lokalitet, enkelt å parkere (litt for treg wifi).
Istvan
2016-12-31T00:00:00Z
Jane picked me up from the station when I arrived and dropped me off again when I left. The location was perfect, with beautiful views. Jane told me lots about the area and of the traditional Norwegian way of life.
Carla
2016-08-15T00:00:00Z
Place as advertised. Fast reply on inquiries and good communication throughout.
Murad
2016-12-02T00:00:00Z
The host canceled this reservation 2 days before arrival. This is an automated posting.
Christina
2017-01-04T00:00:00Z
Tipe Kamar
Kamar pribadi
---
Tipe Properti
Apartemen
---
Mengakomodasi
2
---
Kamar tidur
Gjøvik, Oppland, Norwegia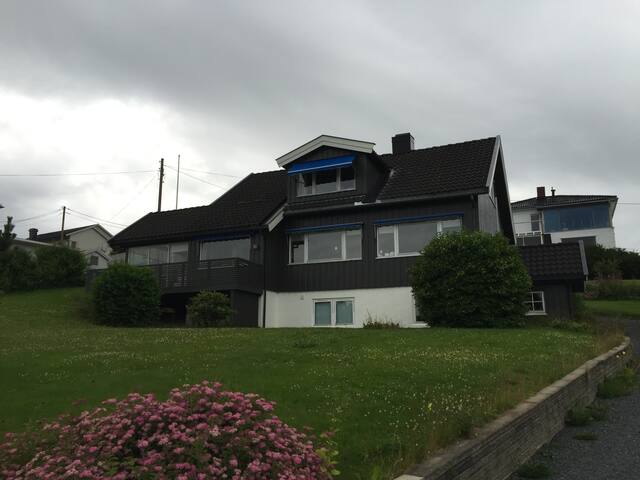 Nice appartement with view of Tyrifjord. 40 min to Oslo, 30 min to Sandvika, 20 min to Hønefoss, 1 hour to Oslo Airport, Gardermoen. (By car)
What I love about this place is the view, and that the water is right outside your door.
Amazing location. Apartment has everything you need (including the view on the lake!). Host was very helpful. What else do you wish for? And make sure you make the hike up to King's View. It's simply stunning!
Roderic
2017-01-05T00:00:00Z
Five Star ***** host and place. Ingvild was exceptionally warm and kind. Her home is spacious, spotless and the bed is VERY comfortable. It has all brand new appliances as well as washer and dryer which was helpful. Kayaking, Hiking and were the highlights for us as well as being directly on the water. The hike she recommended was gorgeous and it truly was a special experience. I hope to definitely return to Hole someday. It is a remarkably peaceful place. We rented a car and there's a large driveway to park and her place is easy to find. The bus station is at the end of the road, and Ingvild provided lots of useful info and schedules to help us in choosing our options. I have no hesitation in recommending her place and her, as a host. Thanks again!
Macarena
2016-08-29T00:00:00Z
From the moment we booked Ingvild was amazing, she was so friendly and answered any queries I had promptly. She offered suggestions of places to visit that were nearby which was really helpful. The house itself is in a stunning location overlooking Tyrifjorden Lake, we booked here because we wanted to be out of Oslo and more in the countryside and it was perfect, 40 minutes to Oslo by car and beautiful hikes right on your doorstep. I highly recommend doing the Hike to Kongens Utsikt (The Kings View) we walked from the house and the views from the top are well worth it it takes about an hour to get to the top and the hike up is pretty steep but stunning views await at the top. There is a Spa shop which is a 5 minute walk from the house which has everything you need. I highly recommend a stay here it is beautiful and everything we wished for and more. thank you we will be back!
kathryn
2016-10-05T00:00:00Z
Great place to stay. Wonderful location.
Sven
2016-09-09T00:00:00Z
Smidig overtakelse. Lett å kommunisere undervegs. Boligen ligger idyllisk til ved Tyrifjorden, med gode kommunikasjoner til både Oslo og Hønefoss. Flott sted.
Arnold
2016-08-15T00:00:00Z
This apartment is awesome! Ingvild was incredibly helpful with anything we needed to know about the town, transportation, etc. the hike we went on that was requested was the most beautiful thing I've ever seen. I would love to come back and stay here someday! The apartment is clean, spacious, and has an incredible view- the bed is super comfortable as well.
Bailey
2016-09-27T00:00:00Z
Ingvild is a great house host who provided so many useful info. Most important of all, the house is so great and well equipped, not only beautiful inside the house. The window view is even incredible. It's such a shame cannot meet Ingvild in person. Highly recommended this house to everyone :)
Jason
2016-06-17T00:00:00Z
The house and the location are absolutely beautiful. Before we arrived Ingvild kindly provided us with lots of information about what to do in the area, which was very helpful. Instead of taking the car we took the bus from Oslo, which was quick and easy. The house is spotless, super cosy and you will find anything you need. Check-in and check-out was extremely easy and flexible, too. Thanks a lot to Ingvild, we will be back!
Vanessa
2016-10-10T00:00:00Z
Tipe Kamar
Seluruh rumah/apartemen
---
Tipe Properti
Apartemen
---
Mengakomodasi
4
---
Kamar tidur
Hole, Buskerud, Norwegia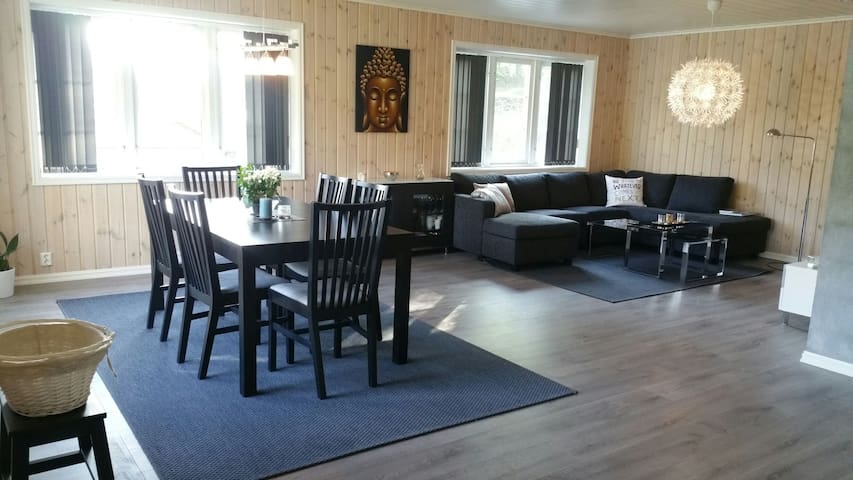 Leiligheten hadde det jeg trengte for et lengre opphold på Gjøvik ifm jobb/studier, fint med gangavstand til sentrum (ca 20 minutter) og busstopp rett utenfor døra.
Gyrid
2017-03-17T00:00:00Z
Tipe Kamar
Seluruh rumah/apartemen
---
Tipe Properti
Apartemen
---
Mengakomodasi
3
---
Kamar tidur
Gjøvik, Oppland, Norwegia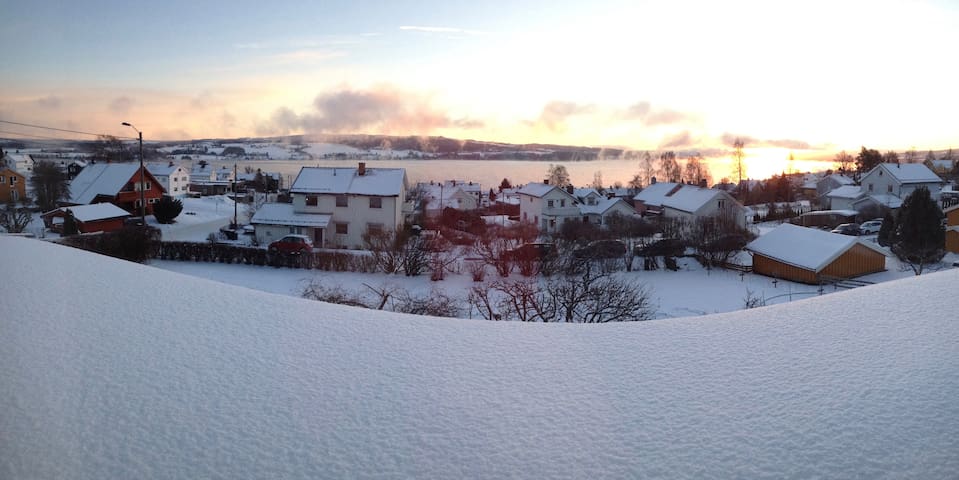 Very central top floor apartment on two levels within two minutes of the train station in Hamar. Spacious and light with a balcony overlooking lake Mjøsa and the surrounding area.
Super beliggenhet!
Marit
2017-02-10T00:00:00Z
Vi er veldig fornøyde med både leilighet og område. Å få overlevert nøkkelen gikk fint. Vi kom til en pen, koselig, ren og ryddig leilighet. Sengene på soverommene var gode. Det var god plass i leiligheten. Og det var lett å få kontakt å gjøre avtaler ved avreise.
Kirsti Bergfald
2016-10-12T00:00:00Z
Vi brukte leiligheten i jobbsamenheng, og det var perfekt for vårt oppdrag. Hanne Mette er vennlig og service instilt
Kjell
2016-09-17T00:00:00Z
Fikk nøkkelen i Oslo før vi dro til Hamar, leiligheten var i bra stand og midt i sentrum.
Steinar
2016-08-22T00:00:00Z
Leiligheten er like hyggelig, og nabolaget like bra som forrige gang vi bodde i Hanne Mettes leilighet. Vi kommer nok tilbake.
Niels
2016-11-18T00:00:00Z
Utrolig bra beliggenhet - 3 min å gå fra tog-stasjonen . Leiligheten ligger i en rolig og fin gate opp i øverste etasje og det er et flott utsikt til sjøen . Leiligheten er stor, romslig og ryddi(URL HIDDEN)
Alexandra
2016-07-07T00:00:00Z
Central, quiet a very clean apartment. The landlady is available for any problem/question.
XABIER
2015-08-01T00:00:00Z
The apartment is as described, and is well located in central Hamar. It worked very well for us (two adults and one toddler), and we left our stroller in the building entryway without any problems. The apartment was clean and well-equipped. The wifi also worked well. We hope to stay return on future visits to Hamar.
T & E
2016-12-09T00:00:00Z
Tipe Kamar
Seluruh rumah/apartemen
---
Tipe Properti
Apartemen
---
Mengakomodasi
5
---
Kamar tidur
Hamar, Hedmark, Norwegia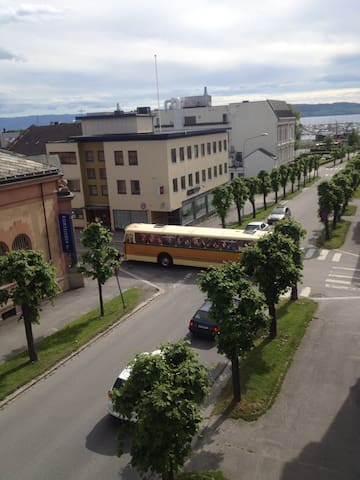 A small and cozy appartment with everything you need for a longer stay. The neighbourhood is quiet, and you can reach Jessheim City by foot, only a 10 minutes walk. From there you can reach Oslo City in 20 mins with train. Nearby grocery store too. If you like a hike, swim or simply to enjoy the weather theres a nearby small lake with trails and green areas to relax in. Rest of the appartment is up to date. Even a wireless soundsystem in all room, connect to it with your phone.
The appartment really got everything you need for your stay. Washing clothes and drying them, although a bit small kitchen it provides eveything you need. Refrigerator and a freezer too. If you want, you can mak yourself a steak at the grill too The appartment do have wireless speakers in every room. Connect to the wifi and play your favourite songs. Want to watch a movie? No problem, apple tv or connect your computer and you are set to go. Wardrobes is yours to use, and housing supplies is provided for your convinience.
I really reccomend the nearby small lake, its perfect for a sunny day or a short hike. You get to see the traditional norway wooden forrest at its best. If youd like a swim i recomend trying that there too. I´f youd like a good kebab theres one with a 15 min walk nearby, they serve you a 50cm long rolled kebab which is delicious, or maybe your a sushi fan? I´d recomend that too.
Tipe Kamar
Seluruh rumah/apartemen
---
Tipe Properti
Apartemen
---
Mengakomodasi
3
---
Kamar tidur
Jessheim, Akershus, Norwegia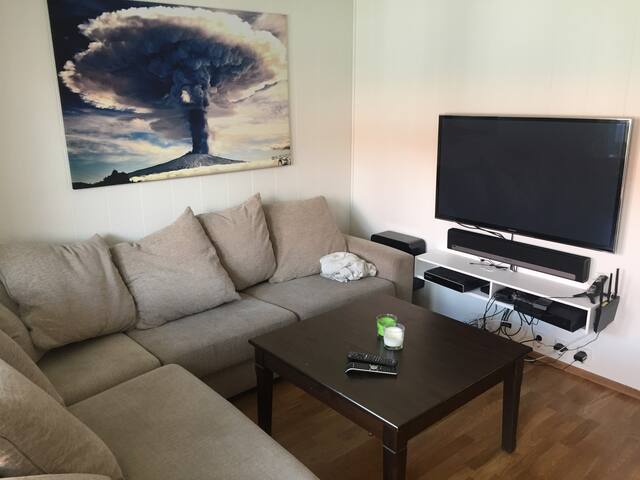 Your private apartment is equipped with bathroom and kitchenette. Fully furnished with bed, utensils, hotplates, microwave oven, refrigerator/freezer unit. Parking. WiFi + LAN. Shared garden and laundry room etc. Well insulated apartments - no noise.
Closest apartments you will find to Oslo Airport Gardermoen. This offer consists of sufficient 1 and 2-room apartments to allow two persons from your group to sleep in each room. Other conditions can also be arranged. Kitchen corner. Parking. WiFi + LAN in each room. Shared garden and laundry room etc. Well insulated apartments with very little noise. Only a few km from highway E6. Larger groups can add access to a kitchen where cooking for many people is possible.
Close to Jessheim 4km, Sand 2km, Airport 7km, Holter 2km, Nannestad 10km, Lillestrøm 20 km, Oslo 50km. You will have a view all around from the garden. We have farms on 3 sides, but no animals. There is a bikepath from the house to Jessheim, and the other way you can walk to the airport meeting no cars for 3 km. Raknehaugen lies close and has a beach (2km), this is next to a Viking grave. There is a crowded beach close to Jessheim also, but better stick to this one close by. An extensive bike- , ski- and wandering path passes close to the house. This bike path goes from Oslo to Trondhjem, 550km. A km from the house you will pass Kjosvegen where a Golf club and a natural reserve is located. This is a ravine, similar to a canyon, and not a common sight in Norway.
Tipe Kamar
Seluruh rumah/apartemen
---
Tipe Properti
Apartemen
---
Mengakomodasi
16
---
Kamar tidur
Ullensaker, Akershus, Norwegia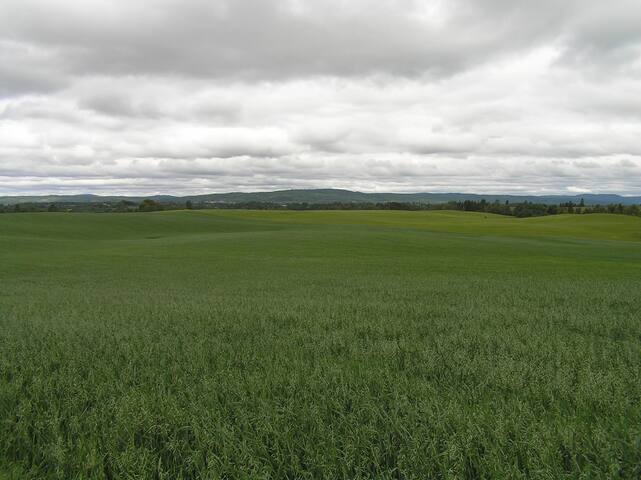 The room is completely detached from the house & has a private entrance. There is parking space and a bus stop to town 1km & the train station is 2km away. We have 2 beds, a table with 2 chairs, a bar fridge, Wifi & a large coffee machine. We serve breakfast & dinner, do your laundry at an additional cost. My place is close to family activities, nightlife, the city center, Stange (2km) & Hamar (15km). The location is peaceful & beautiful. My place is good for couples, solo, and pets.
The Forest Room is nestled in the heart of Hedmark. With breathtaking 180 degree views of fields and trees right on your door step, this outside room is tranquil as it is peaceful and as they say in Norwegian, it's simply - koselig!
Pålvegen is the best street in Stange. We have the friendliest most kind neighbors. You truly experience the culture of Norway and its locals in this part of the country side. Plus the views are outstanding every turn you make!
I will recommend this place to everyone who wants to go to Hamar. Carmen and her husband are the perfect hosts for anyone who comes there and they will make sure to make your stay as convenient and as delightful as possible. Staying at Carmen's was a great experience in our trip to Hamar and I want to say cheers to Carmen and her husband for that. Good luck! Egle
Egle
2017-04-02T00:00:00Z
Koselig rom med god atmosfære, rent og innbydende. Vertskapet var helt fantastiske....varme, gjestfrie, hjelpsomme og hyggelige. Dusj og toalett i hovedhuset, fungerte veldig godt for meg. Kommer gjerne tilbake annen gang. Ser du etter et hyggelig og rimelig overnattingsted så anbefaler jeg dette på det varmeste.
Ingrid
2017-03-18T00:00:00Z
Tipe Kamar
Kamar pribadi
---
Tipe Properti
Apartemen
---
Mengakomodasi
2
---
Kamar tidur
Stange, Hedmark, Norwegia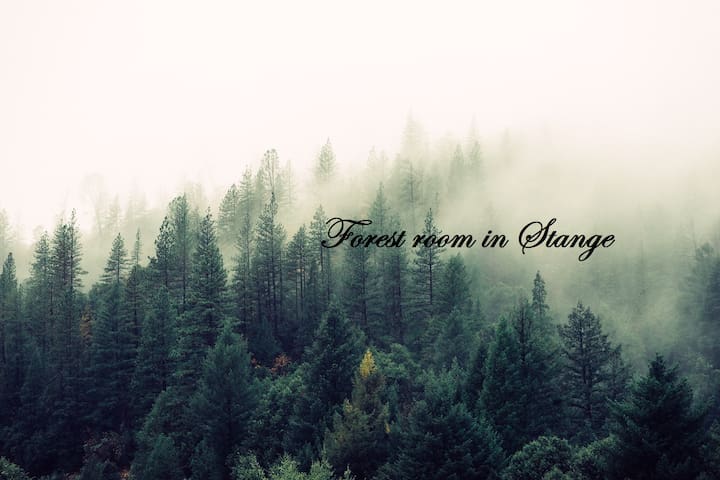 Tipe Kamar
Seluruh rumah/apartemen
---
Tipe Properti
Apartemen
---
Mengakomodasi
2
---
Kamar tidur
Oslo, Oslo, Norwegia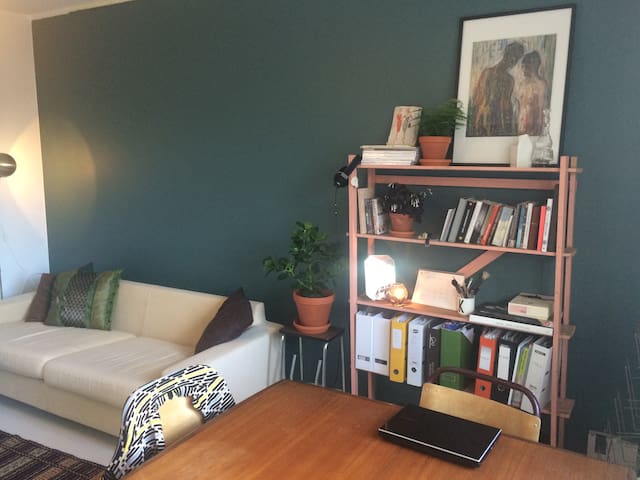 Leilighet i 2.etg i eldre trehus like ved Mjøsa. 10 minutt gangavstand til sentrum og til Domkirkeodden. Stor, solrik terasse med utsikt til Mjøsa. 2 minutter å gå til badestrand. Et soverom med dobbeltseng, og sovesofa med to sengeplasser på stua.
The flat is really lovely, well appointed, large, exactly as advertised. We were there in snowy winter so could not use the deck or sunporch, but I imagine they would be wonderful in warm weather. In winter there are logs and a fireplace to keep you warm. The waterfront and downtown are nearby, easily walkable. Hosts are friendly, kind and heloful. Bedroom is small but comfortable. And the living area is spacious, so there's plenty of room to spread out luggage and personal belongings. Large, wonderful kichen with everything, family size communal table, plenty of cabinets, dishwasher, clothes washer. Toilet has shower, quite small sink. Highly recommend this place.
Genna
2017-02-02T00:00:00Z
Lovelly place to stay and relax. Anne made feel confortable from the first moment. She had already started a fire in the fireplace before our arrival. Definatelly gonna stay there again.
Ipapanast
2017-02-10T00:00:00Z
Un bel appartement à l'étage de la maison. Un logement soigné et très agréable. Ambiance scandinave. Un bel accueil des propriétaires. L'emplacement face au lac est très sympa. Une adresse à retenir.
Régis
2017-03-17T00:00:00Z
Leiligheten og beliggenheta er perfekt. Jeg er fast gjest.
Hilde
2017-01-05T00:00:00Z
Dette stedet er helt nydelig. Stille og rolig, utrolig koselig og fin leilighet med peis som varmer ordentlig godt:) Og verten er utrolig blid, snill og koselig. Ikke noe tull her. Kommer hit gjerne igjen:)
Robin
2017-01-15T00:00:00Z
Rigtig fint sted Kan klart anbefales
Martin
2017-02-26T00:00:00Z
It was really nice and we regret we hadn't any time for staying longer. A fantastic balcony and a nice apartment. Near center and the lake
Andreas
2016-07-30T00:00:00Z
Hos Anne Kathrine og Henning fikk vi et koselig overnattingssted. Vi var ute til sent på kvelden, men fikk nyte utsikten fra vinterhagen og så vidt slappet av i sofaen før en god natts søvn i en deilig seng. Anbefales!
Are
2016-05-30T00:00:00Z
Tipe Kamar
Seluruh rumah/apartemen
---
Tipe Properti
Apartemen
---
Mengakomodasi
4
---
Kamar tidur
Hamar, Hedmark, Norwegia