Urige Nachbarschaft. Ein schönes Schlafzimmer mit Kingsize-Bett, bestehend aus zwei Einzelbetten und ein eigenes Bad auf unserem Grundstück von 3 Acres. Mini-Kühlschrank, Mikrowelle, Kaffeemaschine im Zimmer. Genießen Sie schöne Brooks leicht zugänglich I-75 und Highway 19, Highway 41.
Eigener Eingang zu Ihrem Zimmer. Ruhige Umgebung. Entspannen. Große private Badezimmer mit großer Standup-Dusche. Back Porch ist von der Hintertür des Schlafzimmers zugänglich.
Die Nachbarschaft ist ruhig und gelassen. Fühlen Sie sich frei, einen Spaziergang zu machen und die Eiche gesäumten Straßen und sanften Hügeln genießen. Brooksville ist eine schöne Stadt mit Museen, Cafés und lokalen Einkaufsmöglichkeiten.
Cheryl was the best host ever!!! The property is a little piece of paradise!!! After being on the road all day we were able to relax in the jacuzzi on the closed porch and we slept like a dream!! In the morning we were surprised with the best cinnamon rolls I've ever had!!! Everything is extremely clean and we were blown away by extras like bikes to ride, snacks upon arrival, and lots of information about the town!! I definitely recommend staying if you're in the area!!!
Valencia
2015-08-25T00:00:00Z
I felt very comfortable, lllllllllllllllllllll)lllllllllllllllllllllllllllllllllllllllllllllllllllllllll)
David
2016-08-21T00:00:00Z
Cheryl's place was very nice! As described, clean, quaint, and peaceful. We most enjoyed the breakfast left for us in the morning and the private-ness of the room.
William
2016-05-26T00:00:00Z
We enjoyed our stay at Cheryl's place! She was very easy to communicate with and the home was just as the listing described!
Lucy
2015-10-24T00:00:00Z
Very easy to find nice community. Upon arrival Mrs. Cheryl was doing some gardening and was very polite. I had to step out and we ran into each other in the store which was hilarious.. Her house is so welcoming my area had a private entrance and your given a key you have a hot tub a sitting area out back you have the option of being screened in with the hot tub or just taking it all in on the back porch.. The room is so cozy clean and stacked with goodies.. Slept like a baby.. But her homemade cinnamon rolls are sinfully delightful and i am on a detox oh well I have not regrets lol! I would love to bring my daughter and grandson to visit .. It was like never meeting a stranger.. We live in a time now where its so wonderful to meet A great person!! Thanks again Mrs. Cheryl. God Bless! Kala ( from Atlanta)
kala
2015-10-30T00:00:00Z
Shady Oaks ranch wad all we need. Comfortable room with own toilet and shower! Host was very frienly and aswered very soon! High recommer !
Riikka
2015-12-21T00:00:00Z
Die Tage bei Cheryl waren unvergesslich schön. Sie hat alles in ihrer Macht stehende getan, damit wir uns wie zu Hause fühlen. Das war wirklich mein aller bestes Airbnb Erlebnis. Die Umgebung ist wunderschön und ruhig. Am Morgen haben wir sogar Rehe vor unserem Haus gesehen. In der Nähe kann man Stand up Paddeln in Weeki Wachi. Das ist absolut zu empfehlen. Wer diese Unterkunft nicht bucht ist selber schuld. ;)
Anita
2015-09-10T00:00:00Z
This was my best "all time" Air bnb experience. After spending 2 initial days at the house I was certain that this was the absolute best place to stay in the the Tampa Area so I booked for an additional week. Armed with my private Coffee maker, Microwave, and access to the anything on the porch equated to delicious meals at a rock bottom price. Cheryl ensured I had all the extras at my fingertips to include Coffee Creamer and array of silverware, travel mugs, and etc. David provided me with the specific details about info. and networking downtown, ensured I had access to washer/dryer and had everything I could possibly need. Pros Security - Never worried once about myself of my truck Kid accommodations- My kids had the best time with the Open yard/ Zip-line/ Freedom to roam. This would be an excellent option for anyone traveling with their Kid or a friend. Multiple Beds Internet- Great- Full access to complete business task and research the local travel/tourism Privacy- Come and Go as I please. Had the place all to myself. Backyard- Perfect porch area to enjoy the deer/wildlife/Great outdoors so I could relax yet complete computer tasks and online business. Room- Spotless, Private shower Bath Toilet/ Clean Fresh Towels in addition to Laundry access at all times Extra Snacks - and eating utensils No Traffic- Great Wildlife House- Fantastic Clean and Organized Cooking Capabilities at hand Access to the Gulf/Beach and Ocean...super easy Porch/private yard- Hot Tub available and relaxing setting, great to view all the deer and wildlife/Nature! Neighborhood - GREAT! Close to Town, Gas, and Shopping 5Min. but no city stress Budget- I'm traveling on a budget and thus this price could not be beat! Cons- Zero - Not a single negative, to note from the experience! Yes, I have visited some high end places in my life to include the best offered at Marriott, the "Broadmoor" in Colorado Springs, even the New York City Downtown Athletic Club (NYAC) and above all, traveling in Florida & staying with the Downey's at Brooksville as my kids would say; is the "TOP of the Reef". This experience would cost over $200 per night in any other town in America. If traveling within 1.5 Hours of Brooksville/Tampa/ Gulf . I will only stay HERE! Five Stars!
Coach Dave
2015-07-23T00:00:00Z
Tipe Kamar
Kamar pribadi
---
Tipe Properti
Rumah
---
Mengakomodasi
2
---
Kamar tidur
Brooksville, Florida, Amerika Serikat
Bringen Sie die Pferde und genießen Meilen von Waldwegen! Während Ihres Aufenthaltes werden Sie das Leben auf einer Arbeitspferdefarm erleben. Von dem Moment an - die Sehenswürdigkeiten, Gerüche und Geräusche Sie nehmen weit weg von der Hektik des Alltags!
Es ist eine Suite! Sie werden zwei getrennte Räume nebeneinander haben, die aus dem gemeinsamen Bereich meines Privathaus-off geschnitten werden. Ein Zimmer hat ein Doppelbett das andere Zimmer ein komplettes & Doppelbett. Das Haus ist auf 10 Morgen Weideland gesetzt, komplett mit weidenden Pferden und großen in spanischem Moos drapiert Eichen. Es gibt genügend Parkplätze für große Fahrzeuge und Pferdeanhänger.
Mein Land erstreckt sich über 10 Morgen Land Stil, Pferde-Einrichtungen und Weideland. Wir befinden uns in einem ländlichen Gebiet neben reichlich State Forest Land mit Meilen von Wanderwegen. Während wir uns außerhalb des Trubels befinden - Strände, Vergnügungsparks und Golfplätze sind alle in Reichweite. Hart Horse Farm ist ein Wanderweg zum Good Neighbor Trail. Ein gepflasterter Fahrrad, zu Fuß / Wanderweg, der Sie in Withalacooche State Forest oder die andere Richtung in die historische Innenstadt Brooks nehmen. Um unsere Gäste bieten wir kostenlose Fahrräder für Ihre Fahrerlebnis auf diesem Weg.
Robin was great! Communication was perfect, always available and promptly responding. Her horse farm is such a pretty place. All the accommodations were clean, well equipped and very comfortable. We didn't take advantage of the livery, but it seems an ideal place to do so. We road bikes on the Withlacoochee trail. Beautiful area and highly recommended airbnb,
David & Ruth
2017-02-20T00:00:00Z
Beautiful clean home. A very peaceful place to stay. Robin was super hospitable and friendly. I will definitely recommend to others. 5 star hospitality!!!
AJ
2017-03-19T00:00:00Z
Robin is Awesome. Super sweet and friendly. It was our best AirBnB experience. House is super cosy and everything you need. Peaceful farm and just a short Bike Path trip to Brooksville. Come stay, Robin is the best.
Clay
2017-04-03T00:00:00Z
Robin is an amazing host. I have rented out a few places from Airbnb, but Robin's is one of my favorites. She is a kind soul and very easy to talk to. Her home gave off a cozy aura, and her hospitality is top notch. The location is a bit secluded, so be sure to have a car and gps to get around! Robin's place is the place for you if you plan on having a relaxing getaway.
Hardy
2017-01-10T00:00:00Z
Robbin is a fantastic host and the place is very relaxing.
Bill
2017-01-01T00:00:00Z
I had a great stay at Hart Horse Farm. The room is nice, clean and just across the hall is the bathroom, very private and easy to get to. Beautiful decor and meticulously sparkling. Robin was an exceptional hostess and was accommodating when I requested the room for that same day. Everything was as wonderful as the listing describes. I will def be coming back!!
Cheryl
2016-02-03T00:00:00Z
Robin is a wonderful host. The place is imaculate. She offered coffee in the morning along with juice, yogurt and bananas. She had bottled water as well. Very quiet and even though you are staying in her house we didn't here peep from her after we went to bed.
Holly
2017-04-10T00:00:00Z
We had an excellent & beautiful experience at Hart Horse Farm. We don't have enough words to express what a good time we had at this awesome 5 start horse farm! The true experience of a horse farm! Our 9 yo girls had the chance to comb & wash the horses. They also did ride the horses!! We took hundreds of pictures&videos! Mrs. Robin was great as a host; she helped us with recommendations of what to do within 1 hr ride. Downtown Brooksville is beautiful on top of rolling hills. Many nice mom&pop restaurants! the farm is super quiet & tranquil, for relax sleeping! We wish we had more time so we could have experience the miles of walking trails. We will definitely repeat with Mrs. Robin!! Everything is nice at this place. -The Escobar family, Miami, FL.
Enrique
2016-08-01T00:00:00Z
Tipe Kamar
Kamar pribadi
---
Tipe Properti
Rumah
---
Mengakomodasi
5
---
Kamar tidur
Brooksville, Florida, Amerika Serikat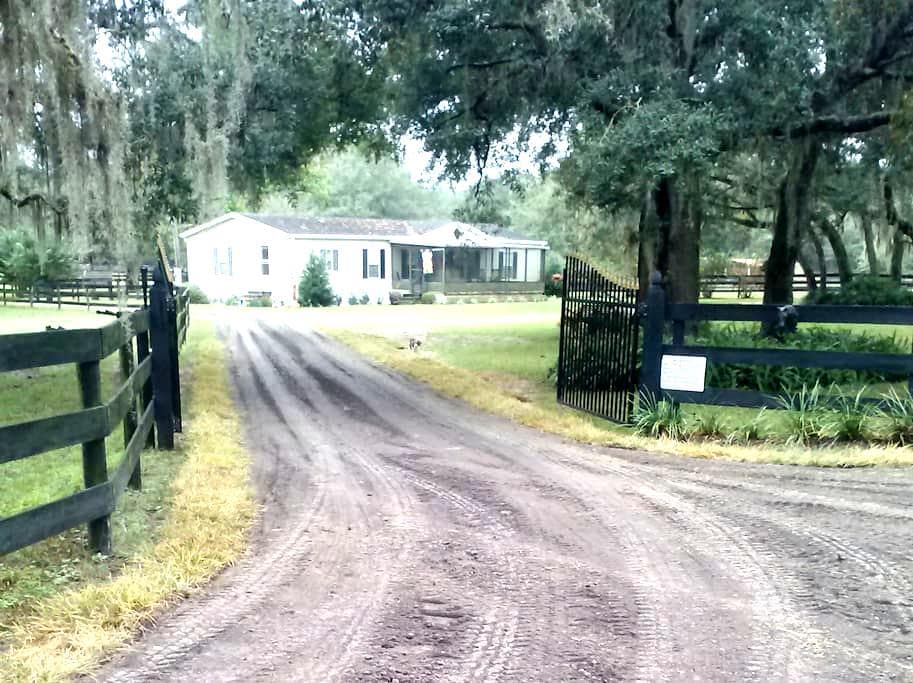 Ein wenig ländlichen Charme. Das Hotel liegt zwischen Brooks und Spring Hill. Die Nähe Routen aller Art, Wandern, Pferd und Fahrrad fahren. Weeki Wachee Fluss und den Golf von Mexiko sind etwa 10 Meilen entfernt für Kajak, Rudern und Angeln.
Ein wenig ländlichen Charme. Dieses Haus hat einen 2 Geschichte Kamin für kühle Abende. Eine wahre Landküche, die wie ein modern führt. Ein Queen-Size-Bett im Treppe hinauf Dachboden. Ein Kingsize in der unteren Suite Bett. Bringen Sie die Kinder und Haustiere auf dieser 2.5-Morgen-Eigenschaft zu spielen. Einige Freilandhühner leben hier mit häufigen Besuche von Pfauen und andere freundliche Tierwelt. Blaue Vögel und Kolibris sind oft gesichtet.
A nice rugged home in the country.
Lisa
2017-01-15T00:00:00Z
Great place
Vladimir
2017-03-21T00:00:00Z
This house is beautifully rustic with incredible wood- and stone-work. All the needed appliances and utensils were there. For our group (all there for a disc golf tournament) the best feature was the huge yard. We set up baskets and got some excellent practice before the tournament.
Parrott
2017-03-12T00:00:00Z
Great place to relax away from the city. Fireplace n bonfires were awesome. Pool table n dart boards privided entertainment.,,loved cooking on the stove, quiet home with wildlife on 2+ acres, great value.
Paula
2017-01-22T00:00:00Z
Spacious home - lovely master bedroom and living room. Great fenced in property for dogs. David was available at any time for communication and provided local recommendations. Great value!
McLaurin
2017-03-04T00:00:00Z
David was easy to work with and very accommodating. The house worked very well for myself, my husband and our 14 year old grandson. The house is very roomy, the master bed was very comfortable as was all the furniture. Can't tell you about the comfort of the upstairs bed because my grandson can sleep on a rock. As I told David, there are some minor things that could be done to improve the house but it is totally functioning and even though it is an older house it lovely inside and out.
Opal
2016-11-21T00:00:00Z
We loved it
Angie
2017-03-29T00:00:00Z
This was perfect for us . Halfway between the Villages and Tampa. Really big place, very nice grounds.
Harry
2017-02-11T00:00:00Z
Tipe Kamar
Seluruh rumah/apartemen
---
Tipe Properti
Rumah
---
Mengakomodasi
4
---
Kamar tidur
Brooksville, Florida, Amerika Serikat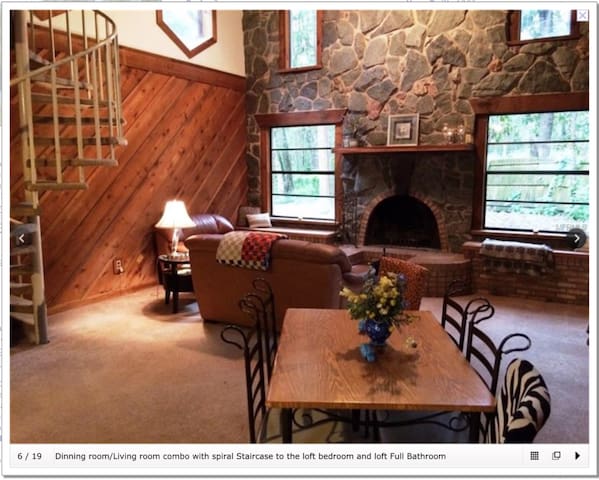 Tipe Kamar
Seluruh rumah/apartemen
---
Tipe Properti
Rumah
---
Mengakomodasi
8
---
Kamar tidur
Brooksville, Florida, Amerika Serikat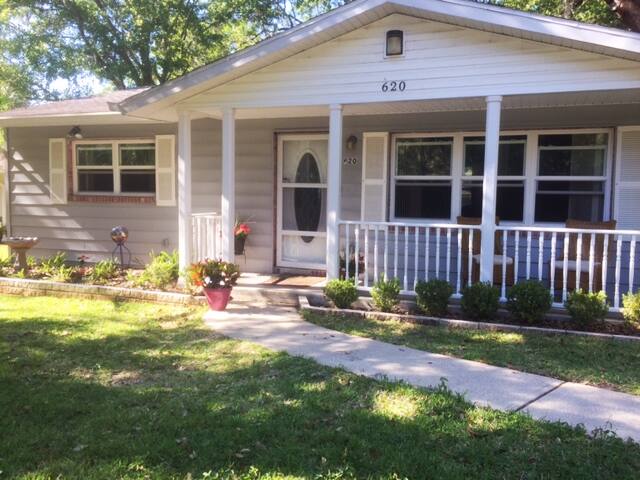 Sehr privat, Landart 2 Br / 2 Ba Hause auf 10 Morgen mit Platz Lagerfeuer, draußen Spaß zu haben, und große Erinnerungen zu schaffen. Sehr große Vorder-und Rückseite Veranden zum Entspannen und die Landschaft zu genießen. Datenschutz in der Nähe von Sertoma noch direkt an der Interstate 75.
4 Doppel-XL-Betten - zusammen Größe der Könige zu machen geschoben werden. Zusätzliche Matratzen auf dem Boden (1 zusätzlicher Matratze vor Ort) verwendet werden.
We had the most wonderful time in this quiet country area. The property is very clean and very spacious, beautifully furnished and fully equipped. Really homely and comfortable with very effective air conditioning throughout. Just as well considering the temperatures were often in the mid 90s. We particularly enjoyed relaxing morning and evening on the veranda sitting on the swing chair. The large fridge with ice on tap was great. I cannot imagine a better Air B&B property and location to chill out in. My wife, two of my adult daughters and I had an absolutely 1st class experience. Jeff was very responsive and quickly answered messages. Excellent! Absolutely Excellent! Oh how I hope we can one day revisit and stay here again.
Brian
2016-06-13T00:00:00Z
Thank you Jeff for making this stay so easy. An email was send with all the info that we needed. Just perfect. The house, both the front porch (with swing) and the back porch with seating, the comfy beds, big tv, coffee for in the morning (on the porch) everything was just! Also loved the privacy and the wooded area, coming with a couple of 5 year olds they had a blast searching for frogs and lizards! They also wanted us to make a fire in the fire pit but we did not do that, maybe next time, we sure all want to come back soon! Just very nice and very comfortable a real home away from home! Thanks!!!
Michael C
2016-04-24T00:00:00Z
Being my first Airbnb experience, it was very intense, and I wanted to make sure everything was perfect! Thankfully Jeff was so kind, and attended to any questions I had. My friends and I had a great time, and would love nothing more but to stay again! Thank you Jeff, and your beautiful home was a short, but amazing stay!
Amanda
2016-08-24T00:00:00Z
the stay was great and Jeff was quick to answer all of my questions even though he was out of state. Couldn't have asked for a better experience for a place to stay off the beaten path.
Jeffrey
2016-07-23T00:00:00Z
Great place to stay!!! Jeff was very quick to respond with any questions I had. Would recommend this place to anyone!!!!
suzanne
2016-07-25T00:00:00Z
This is my second stay at this serene property, and I enjoyed it even more this time! The peace and quiet is absolutely incredible, and this is perhaps the most immaculately clean AirBnb I have ever stayed in. Great host, great communication, fantastic house!
Sarah
2017-01-31T00:00:00Z
we enjoyed the house and its landscape. it was clean and prepared to make us feel at home. very peaceful place.
Hugo
2016-05-04T00:00:00Z
Un lugar muy bonito y super amplio en el bosque fuera de la ciudad. No solamente la propiedad en general - tambien la casa es es muy espaciosa, Ideal para escapar y relajarse en el campo.
Olaf
2016-03-26T00:00:00Z
Tipe Kamar
Seluruh rumah/apartemen
---
Tipe Properti
Rumah
---
Mengakomodasi
6
---
Kamar tidur
Brooksville, Florida, Amerika Serikat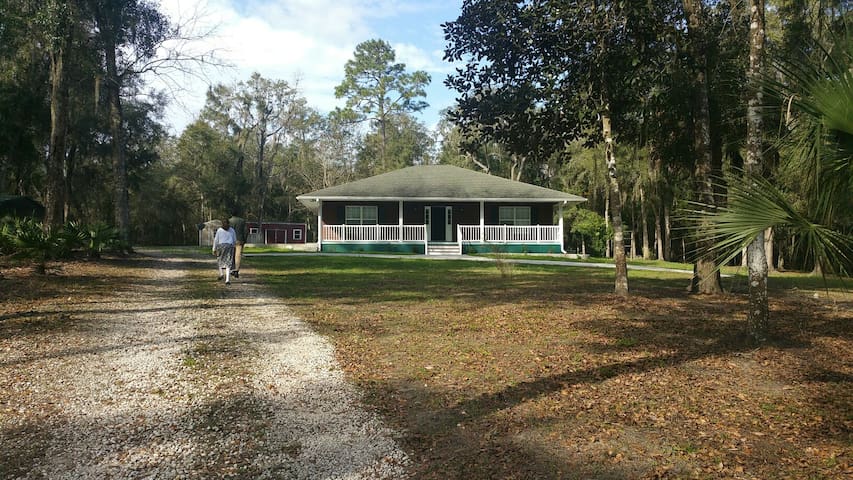 Bienvenue à Smith Acres! Nous sommes super heureux de vous offrir un excellent endroit propre pour rester avec votre famille à un prix raisonnable! Notre maison est située dans le charmant Brooksville, non loin de Tampa, Orlando, Crystal River, Homosassa, & Weeki Wachee Springs. L'endroit idéal pour vos vacances FL avec un accès facile à la Suncoast Pkwy, I75 & Hwy 19. Vous allez adorer notre maison pour ses nombreuses fonctionnalités merveilleuses dont: piscine (non chauffée), un grand espace, clôturé dans la cour, quartier calme et charme rustique !
我们很高兴能在这里回家献上我们家的Airbnb住宿!由于这是一个老式的家庭有几个软木塞,我们将继续对一些轻微的改造和装修工作,但你会发现你需要在我们的家,它是今天的样子!您将在一个安静的家庭友好的邻居享受舒适的住宿。大,最近改造的厨房将让您在入住期间准备美妙的餐饮。池会欢迎你在温暖的夏夜后花了你的日子探索佛罗里达州中部。池是不加热,但这不是为广大在佛罗里达州一年的问题。院子里是完全围栏,是为你和你的狗放松的理想场所。楼上的,你会发现三间卧室和一个最近重新装修浴室。 我们认为你会发现我们的家适合您的住宿,无论您是出差旅行或休闲。布鲁克斯是一个美丽的小镇,拥有丰富的历史,仍然提供了两个坦帕和奥兰多轻松访问。有了充足的空间和隐私,你希望你享受布鲁克斯维尔住宿,并获得史密斯英亩的乡村生活的味道。
Notre maison est située au sein de notre quartier Smith Family. Neuf des maisons dans ce quartier sont la propriété de la famille. Ce quartier pittoresque est l'un des endroits les plus sûrs et les plus amicaux pour rester. Le grand-père de Mike a acheté cette terre en 1929 et sa famille a été ici depuis. Hop sur I75 vers Tampa et vous êtes à environ 30 minutes des nouveaux points de vente Tampa premium. Prenez le Suncoast Parkway pour un accès facile à l'aéroport international de Tampa et grands magasins à Tampa International Mall. Trente minutes au nord et vous pouvez être nager avec les lamantins à Crystal River. Encore plus proche est Weeki Wachee Springs, où vous pouvez louer des kayaks ou debout planches à pagayer pour la nature et observation de la faune à son meilleur. Il y a beaucoup de grands parcs et de sentiers dans la région qui ne demandent qu'à être explorées.
This fit our needs really great. As the owner told us, this house is a little quirky. You can tell they are making it into something that will be really nice one day. For the price and the location, you can't beat it. Thanks again for the memories.
Josh
2017-03-26T00:00:00Z
Great hosts and a great place.
Derek
2017-04-09T00:00:00Z
Great place to stay! Communication with Sandra & Mike were great, would definitely stay there again. Super spacious!
Christina
2017-03-19T00:00:00Z
Great house. Going through a remodel currently and the home owner was upfront and honest about everything. Will be even better once the remodel is complete. They were very easy to get ahold, too.
Erin
2017-04-02T00:00:00Z
Tipe Kamar
Seluruh rumah/apartemen
---
Tipe Properti
Rumah
---
Mengakomodasi
8
---
Kamar tidur
Brooksville, Florida, Amerika Serikat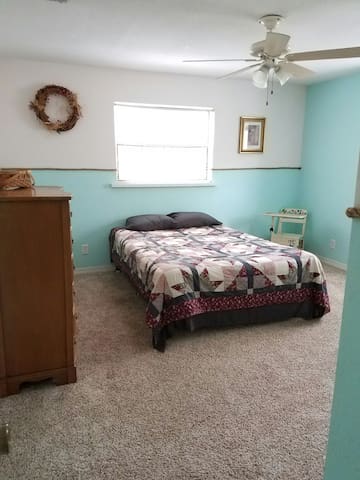 Ma place est près de la ville - avec une sensation de pays. Petite ville Amérique, mais 12 min de la ville de Brooksville et environ 20 min du centre commercial, des restaurants et des boutiques de Wesley chapelle. A quelques pâtés de maisons de la maison, il y a des lieux de restauration rapide, une grande épicerie, magasin d'alcools, et quelques petits restaurants et bars. À proximité, nous avons certains des meilleurs sites de pêche, la randonnée et ..., les activités de la famille du tourisme. Vous allez adorer ma place en raison de son atmosphère calme, paisible et très détendue. Bienvenue!
Cet endroit est unique en ce qu'il est un plan d'étage très ouvert encore privé. Petits coins et des taches de la vie privée. Il est calme la plupart du temps. Si vous aimez cuisiner, il y a beaucoup de place pour cela. Si vous aimez un bon match de football ou chick flick, il y a un coût La salle de télévision pour cela. Si vous souhaitez profiter d'une tasse de café ou un verre de vin dans le dos Lanai, il est très calme et relaxant. Venez découvrir cette oasis dans la banlieue de Brooksville.
Le quartier est un endroit calme et confortable établie. Tout le monde est super sympa et il est un excellent endroit pour faire une promenade. A b, OCD est loin de la bibliothèque publique. Il y a plusieurs églises à proximité.
Tipe Kamar
Kamar pribadi
---
Tipe Properti
Rumah
---
Mengakomodasi
2
---
Kamar tidur
Brooksville, Florida, Amerika Serikat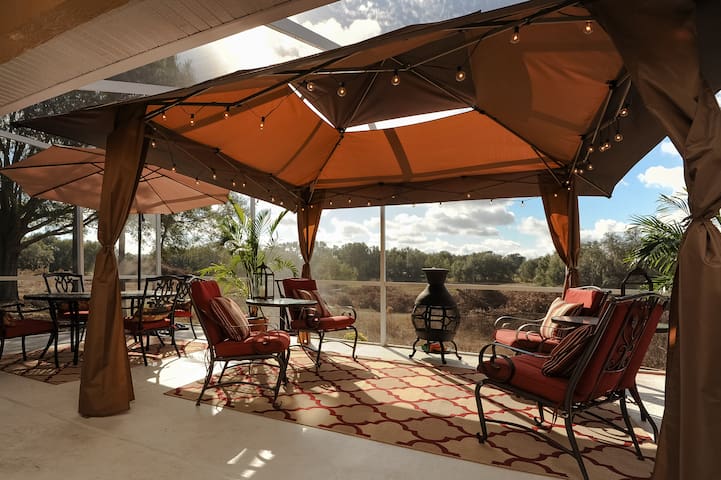 Tipe Kamar
Kamar pribadi
---
Tipe Properti
Rumah
---
Mengakomodasi
1
---
Kamar tidur
Brooksville, Florida, Amerika Serikat
Il mio posto è vicino alla I-75. Drogheria, fast food, shopping. Ottima posizione centrale tra Orlando e Tampa. Amerete il mio posto a causa del quartiere tranquillo. La vista dal lanai è ampio spazio aperto con un sacco di alberi. , Questo non è il vostro noleggio tipico. Lo spazio all'aperto è molto rilassante. il letto comodo ha tutto il necessario per un sonno buonanotte. . Il mio posto è buono per le coppie, avventurieri solista, viaggiatori d'affari, famiglie (con bambini), e grandi gruppi.
Questo posto è unico in quanto è molto aperto e spazioso. Sembra di essere tranquillo e sereno quasi tutti i giorni. Se vi piace di allontanarsi per un po 'di privacy c'è un sacco a piccoli angoli intorno alla casa per sfuggire. L'accogliente camera familiare per la visione di un buon gioco o di un chick flick, o lanai posteriore è perfetto per una tazza di caffè con una bella vista - o un bicchiere di vino davanti al pozzo del fuoco. Forse si desidera guardare la macchina occasionale e la gente passare, il portico è una grande fuga. La cucina è grande e spaziosa, quindi se il vostro per la cottura, è perfetto. C'è una cucina angolo a mangiare in o la più grande sala da pranzo ... Mi piace cucinare, quindi non stupitevi se un piatto di qualche tipo sembra condividere. Lo sposo in diretta anteriore è un luogo ideale per leggere un buon libro o iPad ...
Il quartiere è un luogo tranquillo e accogliente stabilita. Ognuno è super bello ed è un luogo ideale per fare una passeggiata. Un blocco di distanza si trova la biblioteca pubblica. Ci sono diverse chiese nelle vicinanze.
Cindy was amazing! Such a warm hearted person, she was there when needed!
Erick
2016-12-08T00:00:00Z
I absolutely love Cindy's place! I really wasn't expecting it to be so nice and cozy. The bedding was A+! I slept great! . The beautiful setup on the back lanai with the waterfall, gas lamps and special night lights were all amazing!. Then There were the big TVs, where we watched a great movie. This home gave me a quiet place to relax and enjoy. The neighborhood was great. We had a beautiful walk. it was quiet and peaceful. Also, I Loved the coffee bar! Cindy even stocked the fridge with drinks and snacks. Every part of her home was well thought out with comfort and style. I would highly recommend Cindy's place if your ever in the area!
Jenna
2017-01-14T00:00:00Z
We had a very nice stay at Cindy's place..she thinks of everything.from the .stocked coffee bar to logs for the fireplace.. We especially loved the patio area..the fountain was awesome. The entire house was beautifully decorated...much nicer than the pictures show.. We will Definately return...a very good value for the price!
Judiann
2017-01-12T00:00:00Z
Tipe Kamar
Kamar pribadi
---
Tipe Properti
Rumah
---
Mengakomodasi
4
---
Kamar tidur
Brooksville, Florida, Amerika Serikat
This place is enormous! There are two rooms with queen beds, one room with two twins, and one room with two full or three quarter beds, all with their own TVs. And TONS of shared rooms. And 2 full and 2 half baths. You'll need to stop by the store and pick up TP and paper towels if you're staying for more than a day or two, but there is enough provided to give you time to relax and settle in first.
Rachelle
2017-03-19T00:00:00Z
Great experience, huge house with lots of room. We were a group of friends away for a golf weekend and this was exactly what we were looking for... a large house with plenty of rooms, a kitchen and grill outside with a pool to relax in at the end of the day.
Jason
2016-08-21T00:00:00Z
Tipe Kamar
Seluruh rumah/apartemen
---
Tipe Properti
Rumah
---
Mengakomodasi
7
---
Kamar tidur
Brooksville, Florida, Amerika Serikat
The house was fantastic - even better than the photos! Shanta was communicative, welcoming, and pleasant in every capacity. A beautiful home - thank you for sharing it with us!
Brendan
2016-09-25T00:00:00Z
What a lovely weekend! We were greeted in person at the beautiful Ardendales . Inside a welcome gift of cheese , fruit, and basket of assorted treats awaited us. This gorgeous large home was the perfect setting for our family get together. Four generations together! So much love! Shanta was a jewel to work with in arranging this. Looking forward to a repeat!
Martha
2015-07-26T00:00:00Z
The listing wasn't accurate - I thought it was a large house with 5 bedrooms as the Airbnb indicated. But it was a small 1 bedroom w/sitting area. The light was out to the porch so it was hard to find. The bathroom was small with not many places to hang wet towels nor put my toiletries.
Dolores
2015-08-21T00:00:00Z
Really well decorated and very comfortable. Great place to stay!!!
Jay
2017-04-02T00:00:00Z
Tipe Kamar
Seluruh rumah/apartemen
---
Tipe Properti
Rumah
---
Mengakomodasi
14
---
Kamar tidur
Brooksville, Florida, Amerika Serikat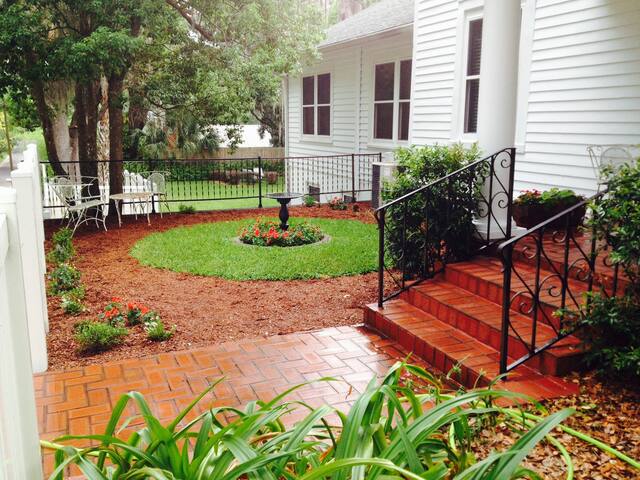 Mé místo je v blízkosti krásným výhledem se nachází na krásné Brooksville Golf and Country Club s 18 zelenými na dvorku, restaurací a stravování, na pláži, umění a kultura, aktivity pro rodiny s dětmi. Zamilujete si své místo kvůli umístění, prostředí, venku prostoru a okolí. Mé místo je vhodné pro páry, sólové dobrodruhy, obchodní cestující a rodiny (s dětmi).
Tato jedinečná eklektický domov je ideální domov daleko od domova pro Snowbirds kteří touží po golfu v krásném 70 studia počasí a užít na pláž v Pine Island nebo Weeki Wachee Springs. Nacházíme se uprostřed státu se snadným přístupem k letišti Tampa a Orlando. Mnoho kostelů blízko.
Tipe Kamar
Seluruh rumah/apartemen
---
Tipe Properti
Rumah
---
Mengakomodasi
6
---
Kamar tidur
Brooksville, Florida, Amerika Serikat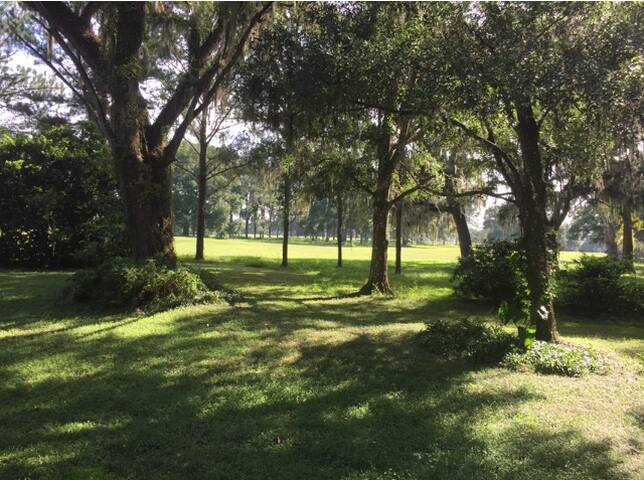 Lovely place to stay, if you want quite this place is for YOU!
Nancy
2016-12-26T00:00:00Z
It's a out in the country but very peaceful . worth the drive Very safe gated
David
2017-02-24T00:00:00Z
Tipe Kamar
Kamar pribadi
---
Tipe Properti
Rumah
---
Mengakomodasi
2
---
Kamar tidur
Brooksville, Florida, Amerika Serikat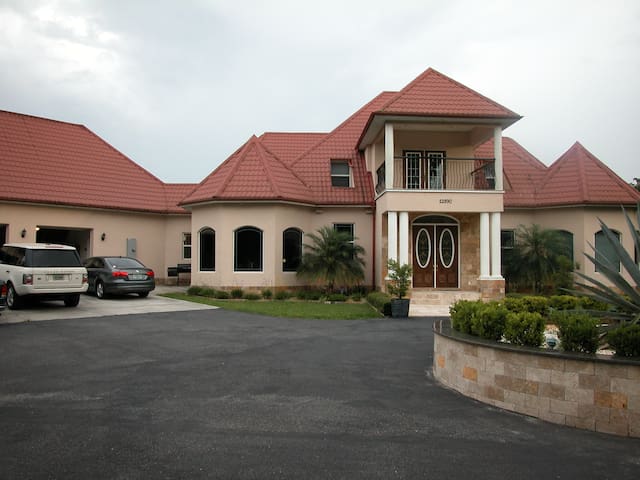 Eine bequeme Couch, die auch zweite Couch für ein zu einem Doppelbett herausziehen. 50in. Flachbildschirm. A / C und Hitze. Und alle Komfort von zu Hause. Nahe dem Croom Wald und Withlacoochee Fluss, wo Sie Fahrrad Kajak wandern können. Auch bieten Jeep Ausritt oder Bootfahren
Ich biete auch Jeep Ausritt und Bootfahren für zusätzliche Kosten
Unweit von vielen Outdoor-Aktivitäten
Perfect host, great location for crystal river, really comfy bed. Before you book any trips speak to James he has loads to offer. If we're ever back your way we would love to stay again.thank you for having us
charlotte
2016-04-27T00:00:00Z
The host canceled this reservation 4 days before arrival. This is an automated posting.
Usman
2016-12-11T00:00:00Z
James greeted us as we drove in and gave us a tour. His hospitality charmed us and we'll defintely be back. We really loved the fire pit! Furthermore the tree house on the side made for great woodsy pics. Overall we had a fantastic time.
Gina
2016-05-30T00:00:00Z
Tipe Kamar
Kamar bersama
---
Tipe Properti
Rumah
---
Mengakomodasi
3
---
Kamar tidur
Brooksville, Florida, Amerika Serikat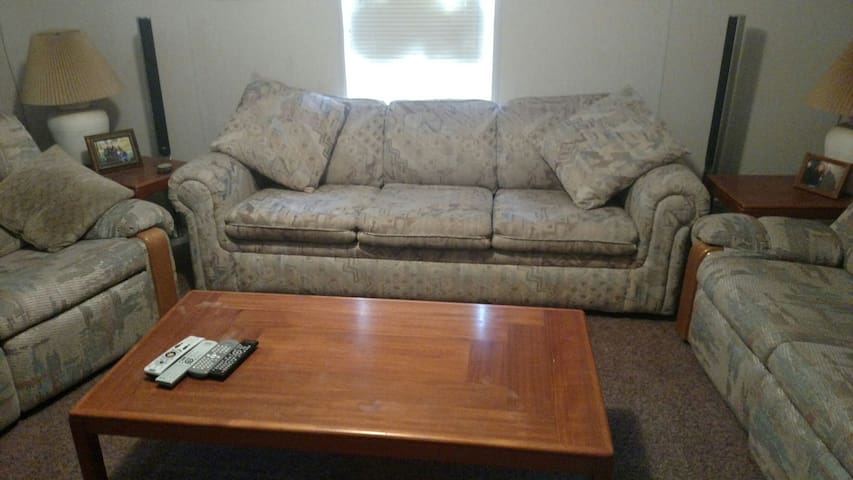 My place is close to the National Training Center, Disney World, Disney Village, Sea World, Aquatica, Islands of Adventure, Universal Studios, Lego Land, International Drive, Orlando's Mangos Show and fine dining all , family-friendly activities. . You'll love my place because of the privacy and country atmosphere. At Night you hear the the wild life and see a thousand stars. I have an indoor putting area for the golfers and a tennis court
What a beautiful setting a Cypress log home on a Cypress tree lined lake 6 miles away from the nearest town. Peace and quiet or as noisy as you want to make it. It is all yours to enjoy. The home is equipped with Direct TV and a nice Stereo system that will help you enjoy your stay. The entire house is yours to enjoy.
You are out in the country so the neighbors are nice and friendly. Walk up and strike conversation and enjoy their company.
Host communication and assistance was great. Location is absolutely beautiful, clean and welcoming. The house has a lot of hidden perks to offer the perfect private getaway. It fit 10 of us and we still had plenty of room to feel extra comfortable. I can't wait to come back to Kissimmee to stay at Captain Mike's wonderful cabin on the lake.
Elise
2017-02-12T00:00:00Z
It was amazing
Adriana
2017-01-29T00:00:00Z
The cabin was exactly as advertised. We had a great weekend. Michael was an excellent host. I recommend the cabin to anyone looking for a nice getaway that is still accessible to Orlando attractions.
Joel
2017-02-19T00:00:00Z
Captain Mike's place was a dream come true! We had a group of 10 people and we were all so comfortable and had so much space. The house is packed with activities and the lake is amazing. The beach had a rope swing and was perfect for swimming. We were able to do outside activities with all the space we had. We will most definitely be back!
Laura
2017-03-05T00:00:00Z
We weren't too sure at first what to expect driving into a rural area. But once we stepped into the house we were surprised. We love the scenery and how clean and open the place is. My family loved it. The beds were very comfortable. We would love to come back the next time we are in the area.
Hien
2017-03-26T00:00:00Z
This is an amazing place, you will not be disappointed. We couldn't have picked a more perfect place to spend our wedding weekend with our family and friends. The house itself it amazing . Loved the dock and we caught a lot of fish . We will definitely book this cabin for any future events that we have.
Marisela
2017-03-20T00:00:00Z
We stayed at Captain Mike's place with a party of seven, including 4 kids. The house is amazing and comes with many cool gadgets like a small bumper pool table and other fun games. We felt home the moment we entered the house. Everything is as beautiful as seen on the pics. The lake is right outside and the pier with Spanish moss hanging from the trees has a magical aura. Captain Mike is super nice and can provide Kajaks and other fun things to do. There is even a tennis court that can be used. Orlando and the parks are close but we had a hard time leaving the place as it has just the right mixture of amusement and relaxation. We would certainly love to come back one day.
Lothar
2017-03-15T00:00:00Z
Captain Mike's place is a wonderful place, bigger than it appear on the photos. The nature around the house is fabulous and mike is well organized to respond every thing you may need. I really recommend this place.
Christian
2017-03-31T00:00:00Z
Tipe Kamar
Seluruh rumah/apartemen
---
Tipe Properti
Rumah
---
Mengakomodasi
10
---
Kamar tidur
Groveland, Florida, Amerika Serikat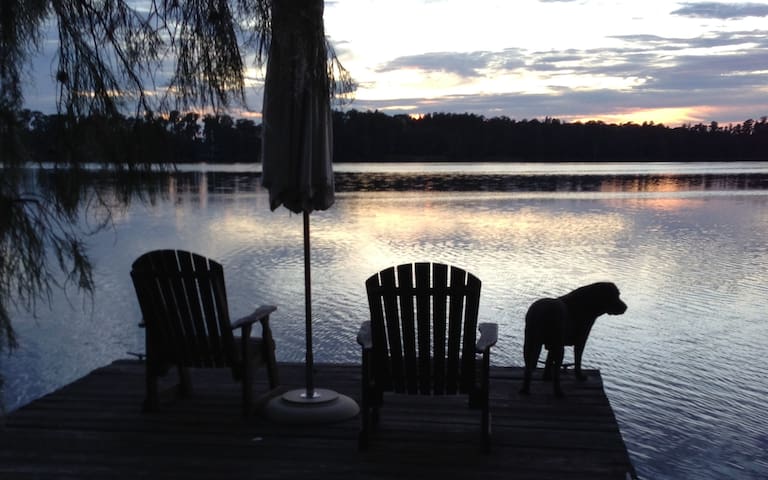 The house was awesome! Not to mention extremely accurate to what was described, it was even more beautiful in person. The beds were awesome and so were the towels. Cindy even had coffee, drinks and breakfast ready for us when we arrived. This was our first experience with AirBNB and certainly won't be our last especially with cindy! She rocks!
Hollie
2017-01-10T00:00:00Z
My family and I had the opportunity to say at Cindy's lovely home for Christmas. It was beyond our expectations! The house is comfortable and pristine. Cindy was available to us anytime we needed. She was also very thoughtful about the extras to make our holiday perfect. I could not have asked for a better experience. (The beds are so comfortable!) We will definitely stay here again!
Mark
2016-12-26T00:00:00Z
Cindy is super easy to work with and the pictures do not do the house justice!
Lee
2017-01-01T00:00:00Z
Tipe Kamar
Seluruh rumah/apartemen
---
Tipe Properti
Rumah
---
Mengakomodasi
11
---
Kamar tidur
Brooksville, Florida, Amerika Serikat
Beautiful country home with lake access. Just minutes from Florida's turnpike with only a 30 minute drive to Disney & Orlando.
In a very quiet remote place with lovely views of Lake Emma. Great outdoors where you can get lost in your thoughts, and truly enjoy life.
Quiet and peaceful
Amanda and Dioni are the consummate hosts. They are very hands on in making sure everything is perfect for your stay, irregardless if it is just for one night to get away or for a wedding party. They take the utmost pride in preparing for your stay, being there to welcome you in person when you arrive, and preparing exceptional meals for you taking in to account any dietary restrictions that you may have. They have a way of becoming lifelong friends with all there guests. If you are looking for a place to stay in central Florida, this should be the first place you check,
Randall
2016-11-27T00:00:00Z
It looks like a museum the way it is decorated in here. Beautiful view of the lake and a full moon the night I stayed. Cute little cuddly cat lives at this house outside too.
Rachel
2017-02-11T00:00:00Z
ll in perfect condition from the moment you arrive treated me very well made me feel like family , people are very friendly , the food they cooked us is the best in the world , the place is very well located area is very nice and quiet , I recommend it 100 percent todo en perfecto estado desde el momento que llegue me trataron muy bien me hicieron sentir como si fuera de la familia, las personas son muy amigables, la comida que nos prepararon es la mejor en el mundo, el lugar esta muy bien ubicado la zona es muy bonita y tranquila, lo recomiendo 100 porciento
Jose
2016-08-17T00:00:00Z
Beautiful view of the lake, especially at sunset when we arrived. Rory was very pleasant and helpful when we checked in, showing us to our room and even helped us with our bags.
Don
2017-03-19T00:00:00Z
Tipe Kamar
Kamar pribadi
---
Tipe Properti
Rumah
---
Mengakomodasi
2
---
Kamar tidur
Groveland, Florida, Amerika Serikat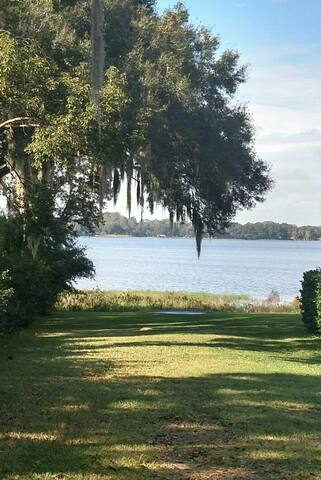 Our beautiful six bedroom heated swimming pool and Jacuzzi home has room for everyone to relax and enjoy. Located 30 mins from Disney in a quiet neighborhood.Every room has private bathroom,shower and tub. We are very friendly people who enjoy life
The house is very roomy and spacious. You will never feel crowded in. Also all rooms have a private bathroom. The house is always kept very clean and fresh. Central A/C with 2 zones always provides exceptional comfort.
The neighborhood is very quiet and safe. Plenty of parking and friendly neighbors.
Jun is a wonderful host. She was accommodating and provided an extra (single) mattress for my daughter to sleep on. Nice perks are private bath, large flat screen TV, in room (small) refrigerator, pool and hot tub. The location was good for us also, the theme parks are about 40 minutes away depending on traffic. The neighborhood is nice and quiet. We would definitely stay again sometime if we are vacationing in the area.
Paul
2016-03-25T00:00:00Z
Good value, convenient location & clean .
Tim
2017-03-12T00:00:00Z
Very nice room, private bathroom, comfortable bed, and close to Clermont Waterfront Park.
Renee
2017-03-19T00:00:00Z
This is not like going to an AIRBNB more like coming home. Jun and Chris are great host and hostess. it was fun talking with them and hearing their stories. The room was clean and had a refrigerator and microwave in the room. The bath was private to the room and we had keys so we could come and go as we pleased. Great place and would stay again if in the area>
Dan
2017-02-28T00:00:00Z
It was our first airb&b experience, and it couldn't have gone any better! Jun and her husband Chris couldn't have been more welcoming. Jun showed us our room upon arrival. The room was clean and spacious. There was a tv, mini fridge and microwave provided. Their house is amazing! So beautiful. And they were wonderful with our 2 small children. My daughter does not take kindly to people she doesn't know, but after only a night there she was going right to Jun! In the morning they offered us coffee and Jun made us some Chinese pancakes, which were delicious! They were amazing hosts and if we are ever in the area again, I wouldn't hesitate to stay there. It was a great experience.
Robert
2015-03-16T00:00:00Z
It was our first airbnb expérience and it was perfect! June and Chris are really nice people , sympathetic. They give us advices. The house is VERY big and clean and the room too . We would like to spend more Time ! Thanks for all Maud and audrey
Maud
2014-08-02T00:00:00Z
Jun went out of her way to be accomodating. She let me in and showed me around even though I arrived well after midnight. The room was very comfortable, especially the bed.
Andrea
2014-11-25T00:00:00Z
Chris and Jun were very kind and accommodating. Comfortable room and bath. We were allowed access to the garage to build and store our bicycles. Beautiful pool that we didn't take advantage of.
Jim
2014-10-20T00:00:00Z
Tipe Kamar
Kamar pribadi
---
Tipe Properti
Rumah
---
Mengakomodasi
2
---
Kamar tidur
Groveland, Florida, Amerika Serikat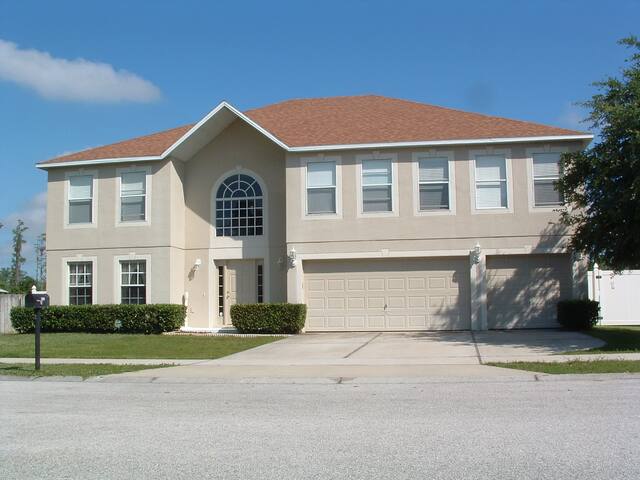 1

–

18

dari

286 Sewa Rumah
Masukkan tanggal untuk melihat harga lengkap. Biaya tambahan berlaku. Mungkin dikenakan pajak.