Warm townhouse located a few meters from the Romanesque bridge and street of Espot. Enclave spectacular in the Aigüestortes National Park and Natural Park of High Pyrenees, and, being in the town center, walking access to all services. Ideal for families, couples, friends, adventurers, it offers snow sports, adventure and river fishing, mushrooms, hiking, watching wildlife or just enjoy the silence of the river and mountains and incredible scenery.
The house is newly built, using the stone block that had before to the facade, and is distributed over 3 floors. - Plant 1: double room (with double bed 180 cm wide or twin beds) and bathroom with shower. - 2nd floor: living room and kitchen, with fireplace and sofa bed. - 3rd floor: attic room with a comfortable double tatami mattress of 1.50 and bathroom with shower. The house has pellet heating and fireplace in the living room, creating a warm and friendly atmosphere in the colder seasons.
La casa es estupenda, acogedora y muy comoda. Aunque no conocimos fisicamente a los propietarios estuvimos en contacto en todo momento. Llegar es un poquito complicado una vez llegas al pueblo, pero la mujer que nos daba las llaves fue muy amable y nos indico muy bien. La casa tiene todo lo que puedas necesitar y Esterri es un pueblo de lo mas acogedor para pasar unos dias tranquilos.
Anna
2017-04-03T00:00:00Z
Parfait
Emmanuel
2017-02-25T00:00:00Z
La casa tiene todo lo que necesitas. Es muy agradable, en la casa no falta de nada. Encantados!
Alvaro
2017-04-10T00:00:00Z
Tipe Kamar
Seluruh rumah/apartemen
---
Tipe Properti
Rumah
---
Mengakomodasi
4
---
Kamar tidur
Esterri d'Àneu, Catalunya, Spanyol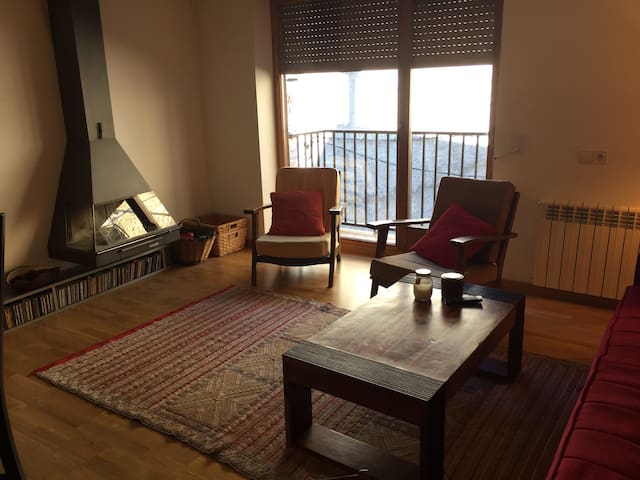 Attractions: Ski 10 minutes, Baqueira Beret and Espot Ski Rafting, canyoning, hydrospeed, canoeing, snowshoeing, horseback riding, bike tours You have a lot of hiking around you Romanesque church of Sant Just and Sant Pastor Natural Park of High Pyrenees The largest natural park in Catalonia The Ecomuseum of the Valls d'Àneu MónNatura Pirineus A world to live the essence of the Pyrenees .
Apartament ben distribuit I molt ben ubicat dins un entorn fantastic. Tracte amb els amos perfecte. Podria millorar-se una mica la cuina.
Irene
2017-02-27T00:00:00Z
L'apartament és molt acollidor i molt còmode i ampli. Hem estat molt bé en tot moment. Els amfitrions molt atents. Repetirem l'experiència.
Paula
2017-02-05T00:00:00Z
Fotos deberían ser más concretas. Debería de tener servicios básicos, cuchillos para cortar, jabón de manos, etc.... Zona ruidosa: Los bares de debajo de casa no nos dejaron dormir bien
Francisco
2017-02-12T00:00:00Z
Tipe Kamar
Seluruh rumah/apartemen
---
Tipe Properti
Rumah
---
Mengakomodasi
5
---
Kamar tidur
Esterri d'Àneu, Catalonia, Spanyol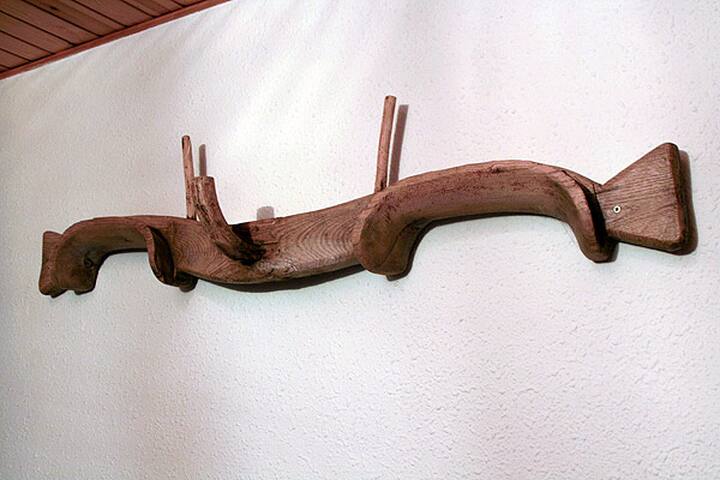 OLD HOUSE RENOVATED WITH PATIO, VERY COMFORTABLE. NEAR THE NATURAL PARK D'Aigüestortes and Sant Maurici, 20 MINUTES FROM THE STATION Baqueira Beret ski resort and 30 minutes from SÚPERESPOT. PERFECT PLACE FOR NATURE LOVERS.
Hem estat molt a gust a casa d' en Joan i l' Assumpta. Quan vem arribar (que ja era tard) en Joan ens va esperar amb l' estufa de llenya encesa i la calefacció. La casa estava molt ben aillada del fred i tenia totes les comoditats necessàries (calefactor, secador de cabell, tovalloles, llençols, oli, sal, champú, rentadora etc.) El poble és molt tranquil (només hi ha unes quantes cases) però envoltat de natura amb diverses rutes per fer a peu/corrents i està situat a prop de pobles més grans. Sens dubte tornaria a anar-hi, ens hi hem sentit molt a gust.
Mar
2016-02-14T00:00:00Z
Vam passar un pont fantàstic a Borda Miqueu. El poble de Borén és petit però preciós i la casa és molt acollidora, neta i amb tot el necessari. Vam gaudir del seu pati i també fent passejades pels voltants. Assumpta i el seu fill van estar sempre disponibles i molt atents, abans d'arribar i un cop allí. El seu fill que molt amablement va compartir amb nosaltres verdures del seu hort. Recomano Borda Miqueu per passar uns dies de tranquil.litat en família o amics. ---- We've spent a fantastic bank holiday at Borda Miqueu. Borén is tiny but really quiet and lovely. The house is cozy, clean and well equiped with all we need and more. We have enjoyed sunny mornings in its patio and also hiking around. Assumpta and her son were very helpfull on beforehand and during our stay. His son kindly shared with us some vegetables from their orchard. I strongly recommend Borda Miqueu.
Albert
2015-09-27T00:00:00Z
Joan y Assumpta han sido unos anfitriones excelentes muy amables y atentos. La casa es una preciosidad, con una chimenea de leña muy agradable. Las estancias son amplias y la casa está muy bien equipada con todo lo que se necesita. La casa está cerca de las pistas de Baqueira. De los remontes de Bonaigua a apenas 20 minutos y de los de Peulla a 15 minutos. Nos ha encantado este lado del Valle que es todo tranquilidad frente a la aglomeración del lado de Viella. No hay atascos para llegar a las pistas. De los mejores alojamientos en los que hemos estado y la relación calidad/precio inmejorable.
Alfredo
2015-04-05T00:00:00Z
Wir sind sehr freundlich empfangen und sehr gut mit Tipps und Empfehlungen versorgt worden. Es hat uns sehr gut gefallen - insbesondere der See in direkter Nähe. Vielen Dank an die Gastgeber.
Tina
2016-09-04T00:00:00Z
Trato excelente. Joan muy atento y servicial. Entorno perfecto. Todo muy bien.
Ignacio
2017-02-26T00:00:00Z
We loved the house in Boren. For the 4 of us it was very comfortable and spatious. The house is well equipped, we had everything we needed and more. Also the patio was a very nice place to sit. Boren is a very small, quiet and nice village, the thing we were looking for. The children loved it to, they loved playing with the water (although too fast for swimming). Assumpta and her son were very helpfull on beforehand and during our stay. Although she doesn't live in boren, she was there when we arrived.
Marijke
2015-07-21T00:00:00Z
Assumpta et Joan ont tout fait pour que notre sėjour se déroule bien. Maison très calme et bien équipée dans un petit village avec commodités proches. Nous avons beaucoup apprécié cette région qui regorge de belles ballades.
Catherine
2016-08-07T00:00:00Z
Joan y Assumpta son dos personas fantasticas.Nos han dado todas las informaziones sobre la casa y sobre todo lo que el sitio podía ofrecer.El sitio era absolutamente fantastico.Un pueblo de encanto al lado de un lago con montanas (URL HIDDEN) casa era mas de lo que me esperaba, acogedora y calida perfecta en todos los detalles.
Enrico
2016-10-16T00:00:00Z
Tipe Kamar
Seluruh rumah/apartemen
---
Tipe Properti
Rumah
---
Mengakomodasi
4
---
Kamar tidur
Borén, Catalunya, Spanyol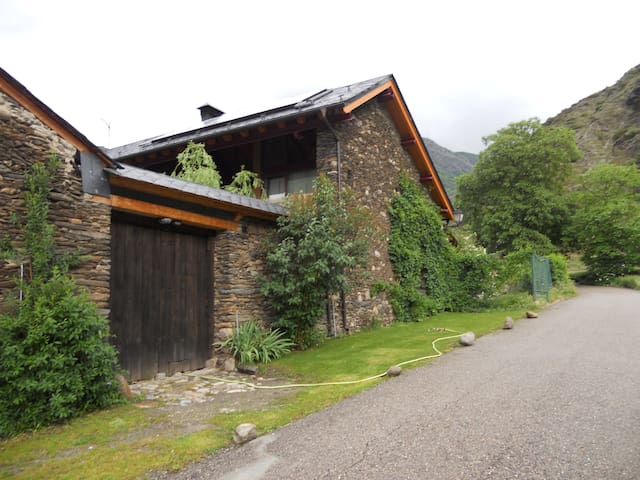 The decor is totally typical of the area, two fires on land fully equipped kitchen with dishwasher, oven, microwave, washer, dryer. The house has a small terrace, two of the rooms have balconies.
Peaceful neighborhood. Houses around people who do not live there daily. A 2 minutes from downtown.
The host canceled this reservation 95 days before arrival. This is an automated posting.
AMPARO
2016-09-23T00:00:00Z
Tipe Kamar
Seluruh rumah/apartemen
---
Tipe Properti
Rumah
---
Mengakomodasi
14
---
Kamar tidur
Esterri d'Àneu, Catalonia, Spanyol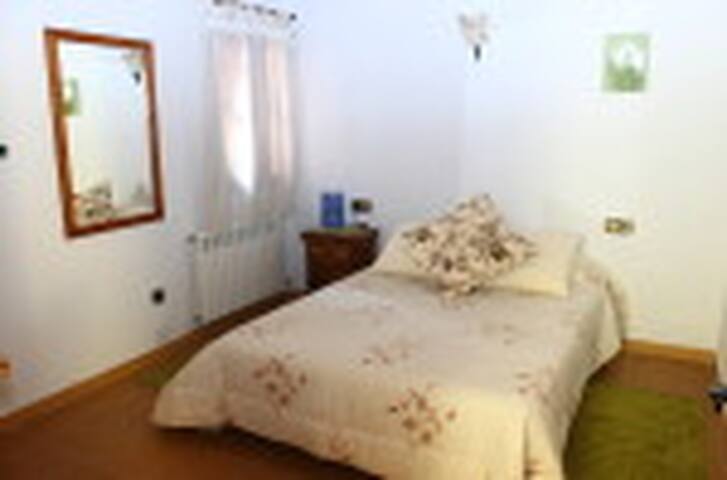 Attractions: Natural Park of High Pyrenees The largest natural park in Cataluña A10 minutes from ski resorts, Baqueira Beret and Espot Ski Port Aine approximately 30min Mountain Sports like Rafting, canyoning, bungee jumping, hydrospeed, canoe, rackets, quad biking, climbing, trekking, horse riding MónNatura Pyrenees The Ecomuseum of the Àneu Valleys Romanesque church of San Justo and San Pastor Son del Pi. In 1998 fue declared a National Cultural Interest .
Tipe Kamar
Seluruh rumah/apartemen
---
Tipe Properti
Rumah
---
Mengakomodasi
8
---
Kamar tidur
Son, Catalunya, Spanyol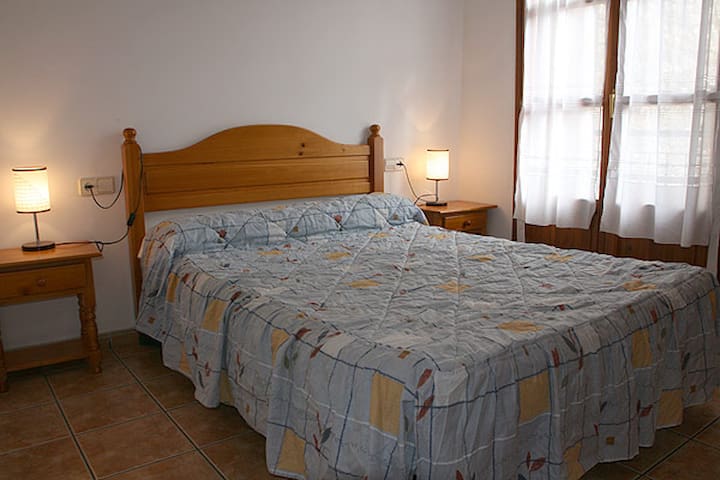 Vivienda unifamiliar, tres plantas y acceso directo desde el aparcamiento. Planta baja Cocina, W.C. Salón comedor y salida a terraza. Planta primera, 2 dormitorios dobles y Baño completo. Planta segunda, 2 dormitorios dobles con baño en cada habitación. Deporte, naturaleza, tranquilidad ........ un lugar del que cuesta marcharse cuando lo conoces.
Alojamiento ideal para practica esquí, a 15 minutos remontes Baqueira -Beret - Bonaigua. Cerca de la estación de Spot, Parque Nacional de Aigüestortes y lago de Sant Maurici. A las puertas del Parque Natural de l'Alt Pirineu, app Alt Pinireu. De dia las vistas son únicas, las noches despejadas el cielo es un espectáculo.
Isavarre es un pequeño pueblo que forma parte del municipio de Alt Àneu, a las puertas del Parque Nacional del Alt Pirineu, situado a 1.092 metros de altura y muy soleado.
Tipe Kamar
Seluruh rumah/apartemen
---
Tipe Properti
Rumah
---
Mengakomodasi
8
---
Kamar tidur
Isavarre, Catalunya, Spanyol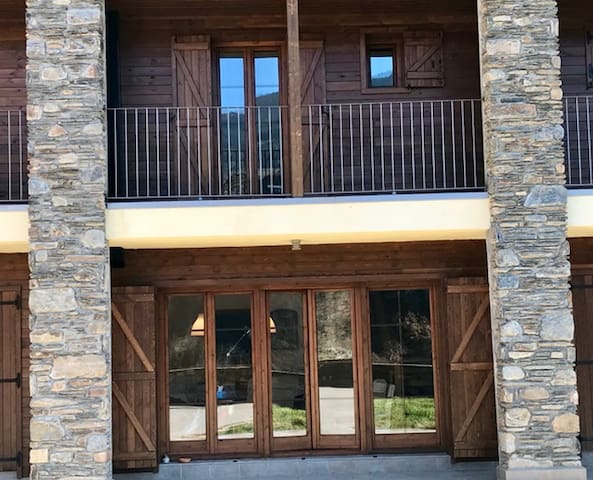 Beautifull cottage il little village cver the mountains of Pyrinees. Your sweet pergect getaway, away from it all!!
Beautiful cottage , recently completed after renewing FONTE HOUSE , central village house Aidi ( municipality llavorsi ) deserted to the 50 and returns to repopulate (URL HIDDEN) house is situated in the old whores of Fonte House , retaining a great height , and can enjoy high ceilings with wooden beams in sight. You will like the amplitude of the rooms, its decoration , and the quality and character of the materials. During the reform combine different styles , respecting the typical style of the area , from the rustic , modern, retro and more traditional , which adds a touch of personality. Antique furniture , recycled materials, all creating a cozy , comfortable atmosphere , and falls in love instantly. In about 78 square meters, spread over a single floor, with direct access from the street , you will enjoy an integrated, open kitchen to living room , fully equipped kitchen (refrigerator / freezer, 4 gas burners, microwave, dishwasher and washing machine ), two bedrooms comfortable and spacious , each with its key ( the open function of the people who will stay , so you can come as a couple if you wish, without having to pay extra ) . One room is specially decorated considering most kids . You will enjoy the place, for 2 to 6-7 people , with a large bathroom, that will captivate you as you try their Jacuzzi tub . Located in the upper culd ( Catalan Pyrenees , Lleida ) , Aidi is a small town that retains the charm of its medieval streets structure. Are narrow passages , streets and stairs , allowing the tranquility of walking and the kids enjoy playing in its streets without cars in an environment surrounded by nature , very quiet. Aidi Llavorsi in the municipality known as the center of rafting and other adventure activities in the Lleida Pyrenees . The cozy and spacious, bright, and comfortable accommodation. It has 2 large bedrooms, with a total of 6 seats , a spacious bathroom with jacuzzi tub to relax after a hike up the mountain , a road bike, or a great day of skiing or adventure. For skiing you can choose from Baqueira Beret ( Peulla sector will access to only 25 minutes) , and Espot Port Aine Ski 20km (25km ) to the Alpine skiing. If e is going freeride - Tavascan is your place , and if what you like is the Nordic skiing, Viros Vall Ferrera is your choice. Just 20km Aiguestortes National Park and Sant Maurici . If you have any adventure activity , we work in collaboration with the company ROCROI located in Llavorsi , just 4 km. Ask us about the adventure packages . Ideal for families , groups of friends, couples , both for a few days in peacefully or why not, a few days of great action! . Visit us . Beauty house in a litle little town, in pirinees mountains. It´is very comfortable, and really recently rebuilded. The town it´s very calm, no to much people lives here. The town conserves his medieval estructure, with narrow streets, no cars inside. Very calm and safety for childrens. Aidi owns to Llavorsi, famous town in Spain for rafting and any other adventure activities. The house is very lightly and have a Little balcony to enjouy the view to the mountains. A bedroom with 2 x 110cm beds,another bedroom with three beds ((PHONE NUMBER HIDDEN)) modern bathroom with jacuzzy (air and wáter pump), to relax after a adventure, skiing, or simply to rest. You can choose diferents ski resorts to ski, aroun 30-35 km ago. Only 20 km to visit the National Park Aiguestortes & San Maurici. Contact us ir you have plains to do some rafting or hidrospped or other activities. We con offer us. Perfect to families, singles, friends, pairs.....We wait for the pleasure to meet you.
The neighborhood is tight, tight. Especially in winter are 4 cats .., In summer during the holidays can be a few more. On the busiest days we just become 20! The first weekend of August, we are recovering the Festival del Pueblo, and go for the 3rd edition, we make a great dinner for the whole neighborhood and former villagers who gather here again. And then, a little chat, dance and games for children. In autumn we could hear the roar of the deer at the time of the rut. You will come across some dog, and some other cat, and if you walk at night, watch out wild boars!
Ha sido una estancia muy agradable de relax total. La casa es muy confortable y está muy bien equipada. Muy recomendable!!!
Oscar
2014-12-08T00:00:00Z
The host canceled this reservation 76 days before arrival. This is an automated posting.
Marcel
2015-09-20T00:00:00Z
Fantastic place and fantastic host! We were in Aidi for a week and that was definitely not enough! The village as well as Natalia's place is very charming and has got lovely vibes. The views from each window and little balcony are breath taking! You may need a car to commute around unless uout like walking. Natalia was a great host, answered all questions and gave fantastic recommendations! She was very helpful and lovely. Natalia offered her oven to use in case we need it but really the house had all the basic stuff you need on everyday basis. We will definitely come back but for longer!
Justyna
2014-08-24T00:00:00Z
Todo perfecto
Oleguer
2016-05-17T00:00:00Z
Casa rústica y acogedora con un acceso relativamente difícil pero que merece la pena por lo excepcional de la zona. La casa dispone de todo lo necesario, lo único un poquito más complicado es saber utilizar la estufa de leña. Recomendable!!
Paula
2016-11-27T00:00:00Z
A great property in a very special location. I would recommend this place to any nature lovers seeking a place with charm and privacy, yet well connected. Lots of hiking routes and activities nearby plus the only national park in Catalunya being just 30 minutes away by car. Natalia and Hugo were exceptional hosts and received us on our arrival, they also left us a complimentary bottle of cava (local champaign) which we truly enjoyed.
Eduardo
2014-04-22T00:00:00Z
Natalia was very welcoming. She emailed all the details we needed and was very prompt with her responses. When we arrived she showed us around and explained how everything worked in the house which was warmed up by a wood stove and was very cosy. The accommodation is situated in a tiny village on top of a hill and felt like a very authentic Spanish cottage. We stayed for two nights and loved it. We bought food at the supermarket, bakery and butcher in Llavorsi. Although the house did not have an oven it was well equipped with a gas stove, microwave and washing machine. We walked up the mountains in the area and loved the beauty and the cow bells! Also walked through snow up to a frozen lake at the national park which is about 10 to 15 minutes drive away. Altogether a very good experience. My husband, two sons aged 20 and 18 and I loved it. Thank you Natalia.
Sonnette
2014-12-22T00:00:00Z
Our family spent 9 wonderful days at Natalia's place. Her charming little house is located 5 km north of Llavorsí in a small medieval village on the top of a mountain out of which 2 last kilometers is a narrow serpentine road. Therefore you will need a car to travel to/from it and to all the attractions and activities nearby. House is a one floor more like an apartment consisting of two bedrooms with sky-lighter windows, one big dining room merged with the kitchen with very basic equipment and bathroom with Jacuzzi. It is big with comfortable beds. There are mosquito nets in most of the windows. Some of the kitchen chairs were a bit shaky and we missed kitchen appliances like water cooker, mixer, oven. Despite that the house is surrounded with beautiful mountains we missed a possibility to eat outdoors and enjoy the view. Llavorsi (5km) and Sort (15km) are the nearest small and big villages respectively where you buy food and have all the cafes and restaurants. We mostly cooked at home in the morning/evening and prepared some sort of lunch to take with us. There are many activities in the region which are easily reachable by car in 15-20 minutes. Top one is a Aigüestortes National park if you like wondering the trail. Other activities include Rafting, Kayaking, Bathing, visiting museums, more walking. You can go to some small villages and just have a picnic with a majestic views. Natalia can certainly tell you more about the activities you can do but basically we have explored the region intensively and are happy with our stay.
Boris
2014-08-13T00:00:00Z
Tipe Kamar
Seluruh rumah/apartemen
---
Tipe Properti
Rumah
---
Mengakomodasi
8
---
Kamar tidur
Aidi,Llavorsí, Lleida, Catalonia, Spanyol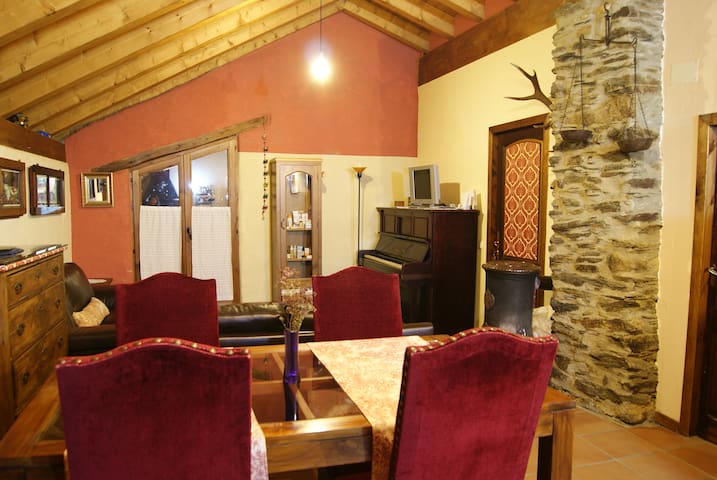 House in the village of Isil in culd, near Baqueira. Fully restored, exterior, very cozy and super well maintained, set in a quiet mountain environment. Rustic, ideal for a couple, family or group of 6 and enjoy the mountains in winter and summer.
The house is right in the center of Isil, a wonderful and quiet high mountain village in the culd. Located 20 '(never no lines) of the ski resorts of Baqueira Beret and Espot Ski, and 45' of Port Aine i Tavascán. Amid the Parc Natural dels Pirineus, unparalleled valley, ideal for hiking and excursions, mountain sports, Kayak, relax in the countryside surrounding the river Noguera Pallaresa. From Barcelona, the drive is 3h20 '
The village of Isil is a small, quiet mountain village, located in the middle of a wonderful valley that opens the Parc Natural dels Pirineus. Beautiful trekking routes for all levels. It is the place to ski days in Baqueira or Espot Ski center. Both stations are within 20 'of the house and never, never any queues or traffic jams on the roads, that 90% of days are in perfect condition. The nearest shopping area (Espot) is 10km to the south. The Llac d'Aiguestortes Sant Maurici National Park is just 20 'by car.
La casa és molt acollidora i té tots els estris necessaris. Isil és un poble petit i tranquil, situat ja fora dels recorreguts més turístics. Hi hem estat molt i molt bé. Els nens podien sortir a jugar a la plaça i des d'allà hem pogut arribar-nos a tot arreu on ens havíem plantejat.
DOLORS
2015-07-31T00:00:00Z
Tipe Kamar
Seluruh rumah/apartemen
---
Tipe Properti
Rumah
---
Mengakomodasi
6
---
Kamar tidur
Isil, Catalunya, Spanyol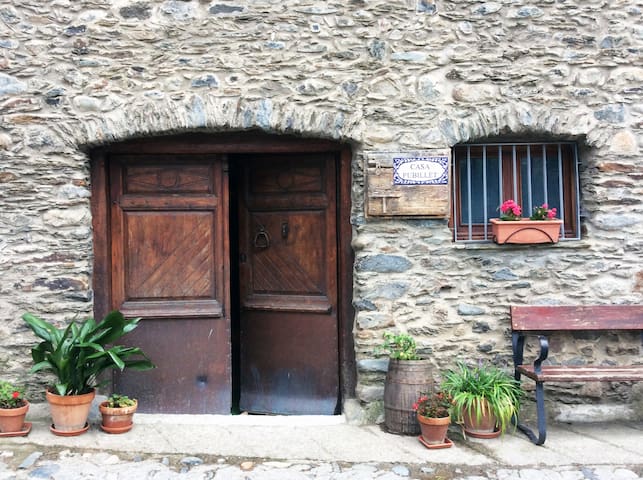 Gaudir d'una escapada a una casa típica de muntanya en un bonic poble al Pirineu. Ideal per a una estada tranquil·la amb amics, parella o família, en un entorn privilegiat que ofereix activitats durant tot l'any!
Espectacular casa als turons de Pirineu Català, al costat de Llavorsí, es troba a prop de moltes activitats en l'àrea. Natura, gran vista panoràmica, privacitat d'esquí (20 minuts en cotxe de Baqueira-Beret d'esquí estació- Access-la Peülla, 45 minuts de Port Ainé, 40 minuts de Tavascan, 20 minuts de l'estació d'esquí nòrdic Bosc de Virós i de Sant Maurici Llacs), ràfting, senderisme, piragüisme d'aigües braves, i un munt de bons llocs per descobrir. No es pot fumar dins de la casa. Hi ha 4 llits dobles i 2 individuals. La casa ha de netejar-se després de la seva etapa. No tenim mascotes, però podem acceptar-les si són bastant i que s'encarreguen dels mobles de la casa. Aquesta és la informació més important. Si necessita més informació, si us plau, simplement posar-se en contacte amb mi i jo li proporcionarà més informació i detalls específics, ok? Tinc moltes ganes de conèixer-te per aquí tan aviat com sigui possible. Estic segur que va a gaudir de l'experiència i no et penediràs en absolut!
Els vilatans són pocs i molt agradable. Només hi ha una família que viu tot l'any i la resta vénen els caps de setmana o dies festius, però tots sabem que ens portem molt bé i entre nosaltres, fins i tot tenim festival d'estiu al primer dissabte cada mes d'agost!
Felicitats monica per tenir i cuidar aquesta casa tant bonica i decorada amb tant de gust Ens hem sentit super agust Els nens han disfrutat amb l entorn I gràcies per haver estat en tot moment pendent dels nostres wapss.
anni
2016-03-29T00:00:00Z
Hemos pasado 6 días en la casa de Monica y no puedo decir nada más que estuvimos muy a gusto. La casa dispone de todo lo necesario y nos sentimos como en casa. Han sido unas vacaciones estupendas
Magda
2016-08-13T00:00:00Z
Mónica, gracias por todo. Pasamos una semana muy a gusto en tu casa. El pueblecito de Aidí está sobre una colina que da al sur, expuesta al sol, y apenas tendrá unas 20 casitas, pocas de ellas habitadas. Se respira tranquilidad, silencio. La casa tiene tres plantas, siendo la del medio la que tiene la cocina y el salón, una habitación arriba con baño y tres abajo con otro baño. Nos gustó comprobar que todo se ve exactamente como parece en las fotos del anuncio. Los colchones son de calidad y se duerme bien. Hay cantidad de cacharros de cocina, lavavajillas, lavadora de la ropa, en fin, todas las comodidades. El emplazamiento de la casa viene bien para ir a esquiar a baqueira y a espot, y hacer marchas a pie por el valle. Mónica estuvo en todo momento pendiente de lo que necesitamos, y resolvió un pequeño problema con iniciativa y rapidez. Muy recomendable.
Cristina
2017-01-01T00:00:00Z
The host canceled this reservation 85 days before arrival. This is an automated posting.
Jeffrey
2015-10-05T00:00:00Z
Estancia muy agradable para personnes que buscan tranquilidad. La casa nos ha gustado por el espacio y las vistas al campo y a las montanas. Hemos pasado unos dias geniales. Oli
Olivier
2014-01-06T00:00:00Z
The house is very beautiful and cosy and we enjoyed it. It is important to know that you will probably need some snow chains if you come in winter time for the access road to the village... Also noteworthy that there is no shop in the tiny tiny village. Good place if you really want to get away from it all :-)
Pascal and Virginie
2013-12-31T00:00:00Z
the house is amazing - equipped with everything needed great view we just had a great time there and monica was very helpful and welcoming- highly recommended!!
Shai
2015-08-27T00:00:00Z
Hem passat 4 dies a Aidí i hem quedat molt contents. La casa està perfectament equipada i no li falta de res. Netedat i ordre a l'arribada. No vam poder conèixer personalment a la Mónica, però va respondre amb rapidesa. La casa és molt gran i les habitacions molt ben acondicionades. No dubtaria en repetir.
Albert
2016-08-19T00:00:00Z
Tipe Kamar
Seluruh rumah/apartemen
---
Tipe Properti
Rumah
---
Mengakomodasi
10
---
Kamar tidur
Llavorsí, Catalonia, Spanyol
Pretty typical house of the Catalan Pyrenees 1950, built of stone, wood and slate roof. It has been renovated maintaining its original layout and decorated like a mountain home with the comfort of a house in the city.
The house is fully restored having all amenities in a natural environment. It has three floors, ground floor entrance, washing machine room, pantry and ski storage, bicletas, etc. First floor with kitchen, bathroom with bath, living room and balcony. Second floor reading room, two double bedrooms and a balcony.
Very quiet village, street without cars, quiet and safe for children. In the village is the Casa del Oso interesting visit for discovering the habitat and habits of this wonderful animal.
Una casa fantástica para descansar y conocer el Parque Nacional
Sergio
2015-04-06T00:00:00Z
Casa confortable con todo lo necesario para disfrutar de unos días de esquí en familia. Aunque Rosa no pudo recibirnos, nos dejó todo preparado y tuvimos a Juan disponible al teléfono en todo momento para cualquier asunto o incluso para acercarse a resolverlo. El pueblito de Isil muy tranquilo en esta época, y a unos 10 mins teníamos Esterri D'Aneu con todo lo necesario. El acceso a las pistas por la silla de la Peullá, subiendo La Bonaigua, ha sido muy cómodo durante estos días.
Guillermo
2015-12-30T00:00:00Z
Hemos passado una semanita buenissima lleno de encanto y la gente del puelblo son de pelicula! Especialemente Juan el que te deja las llaves de la cas y el plan. Vaya tio encantador, siempre dispuesto en ayudar, aconsejar, y sabe transmititr su passion por sus Pyrineos.
natasha
2016-02-27T00:00:00Z
Tipe Kamar
Seluruh rumah/apartemen
---
Tipe Properti
Rumah
---
Mengakomodasi
5
---
Kamar tidur
Isil, Catalunya, Spanyol
Casa unifamiliar de dos plantas de superficie total 100 m2c.Medio pajar XIX,totalmente reformado y de diseño, casa arquitecto.Excelentes vistas, bálsamo de naturaleza,aparcamiento. 2 dormitorios,1 baño,cocina-comedor estar, porche, balcón, lavadero.
Casa dissenyada pel propietari, que és arquitecte, amb molt bon gust. El lloc és extraordinari i proper a diverses excursions. Molt recomanable.
Oriol
2017-01-01T00:00:00Z
Tipe Kamar
Seluruh rumah/apartemen
---
Tipe Properti
Rumah
---
Mengakomodasi
5
---
Kamar tidur
Benante, Catalunya, Spanyol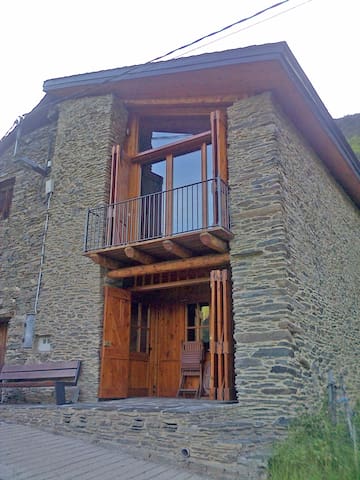 Less than half an hour of Baqueira Beret, Espot Port Aine i ski and the National Park Aigüestortes. Ideal to enjoy nature, skiing, rafting. bright, next to the river and beautiful views house. The village where it is safe and quiet.
The apartment is beautiful! Lots of space, clean and many amenities! The view is amazing. Alicia is super helpful and kind.
Judy
2016-07-25T00:00:00Z
Nuestro fin de semana en la casa de Alicia fue de 10, una casa preciosa, con vistas al rio y a la montaña tal y como aparece en las fotos, con todas las comodidades, limpia y muy bien situada ya que nosotros fuimos a hacer actividades en el río en Rafting Llavorsí y no nos hizo falta coger el coche para nada, bares y restaurantes cerca. Sin duda volveremos. Muchas gracias Alicia por el trato tan atento.
Lidia
2016-08-22T00:00:00Z
Alicia was really nice to us and make us feel very comfortable. She was always at hand for any request we had and knows how to fullfilled them. The house is very cozy and perfect for two families like we were. All the commodities were provided, we cannot ask for more. The spot is the perfect place to relax and re-connect with nature.
Leo
2016-08-10T00:00:00Z
Très bon séjour chez Alicia. L'appartement est très propre et agréable. Les deux grandes chambres sont magnifiques. L'accueil a été parfait.
Carole
2016-08-18T00:00:00Z
La casa és tal i com surt a les fotos. Molt comfortable i amb molt bones vistes. Molt recomanable si voleu passar uns dies tranquils a la muntanya.
Salvador
2016-12-11T00:00:00Z
Logement très propre Joli quartiet
Seraphine
2016-08-28T00:00:00Z
Fue todo genial. Un pueblo muy bonito y tranquilo, para respirar aire puro. La casa una maravilla, muy bonita y acogedora, con unas bonitas vistas. Una gran experiencia, volvería a repetir sin duda!!
soraya
2016-08-13T00:00:00Z
Ha sido una estancia muy buena, la casa preciosa, estamos muy contentos de la hospitalidad que nos han dado
Yolanda
2017-01-03T00:00:00Z
Tipe Kamar
Seluruh rumah/apartemen
---
Tipe Properti
Rumah
---
Mengakomodasi
7
---
Kamar tidur
Llavorsí, Catalunya, Spanyol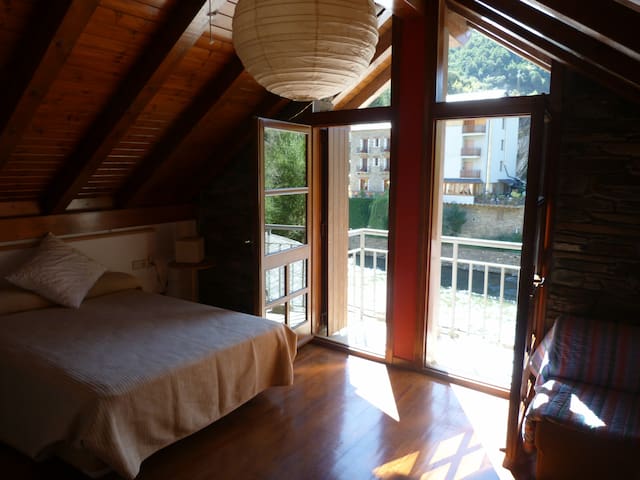 You'll find a very special place here. With a lot of space and light and with all you need to spend a really charm stay. Surondings are very special too and plenty of magic places that Cesar will help you to discover. And during the night be prepared to enjoy most beautiful and amazing sky you have ever seen plenty of magic stars.
The house is based in Pallars Sobira in a unique place at 1300 m high and only 11Km from Sort. There are two complete rooms, one of them with bathroom, livingroom and completely equipied kitchen, hot water and wood stove. There's also barbacue and horses that children can ride always with Cesar's care. Cesar is also mountain's guide and with him you could do activities like claimbing, trekking, canyoning and other activities for children. The house has very nice sightseeing. It's also very close to Port Aine, Spot and Vaqueira Beret Sky tracks. It is also very close to National Parc of Aigues Tortes. There's no public transport to get to the house.
El millor de tot l'amfitrió! Gràcies per tot César!
Helena
2015-01-19T00:00:00Z
Preciosa casa amb bones vistes i aïllada de tot. Ideal per desconnectar i estar en contacte amb la natura.
Roger
2016-02-08T00:00:00Z
Hij heeft ons rond geleid in het huis en uitgelegd hoe alles werkte. Ook gaf hij tips hoe het beste over de weg te rijden en hij wilde de weg egaliseren als het zou gaan regenen. De weg was voor ons te lastig lieten we meteen merken. Het huis was mooi gelegen en groot.
Annelies
2015-07-24T00:00:00Z
Una experiència molt recomanable per anar amb nens. La casa es tal com es veu les fotos. Molt calenta a les nits. Molt a prop de les pistes d'esquí. L'entorn immillorable. En César es un amfitrió genial, molt atent i disposat a fer l' estada molt amena. "Moltes gràcies César"
Xavi
2016-02-22T00:00:00Z
Casa rustica en un enclave especial, hemos pasado unos 4 dias fantasticos. Cesar muy atento y agradable con nosotros. Si buscais tranquilidad no dudeis en reservar.
EDu
2017-01-02T00:00:00Z
Our stay was fantastic, the beautiful chalet was better than we could have imagined. It is located very high in the mountain, there is all the privacy in the world. Cesar helped us with hiking plans, and advice about our trip, he made sure we were happy. The accommodation, and the service were above and beyond what I expected, I highly recommend this place!
Hagay
2016-08-29T00:00:00Z
Le logement était très bien, comme sur les photos, il y avait tout le nécessaire. L'endroit est très beau et César est un hôte extrêmement sympathique. Ma famille et moi recommandons le logement de César !
Antoine
2015-12-27T00:00:00Z
Genial estancia en un paisaje maravilloso. La casa perfectamente equipada y muy acogedora. Un monton de posibilidades de actividades para hacer. Perfecto amfitrion y experto en montaña.
Silvia
2015-01-04T00:00:00Z
Tipe Kamar
Seluruh rumah/apartemen
---
Tipe Properti
Rumah
---
Mengakomodasi
8
---
Kamar tidur
Rialp, Catalonia, Spanyol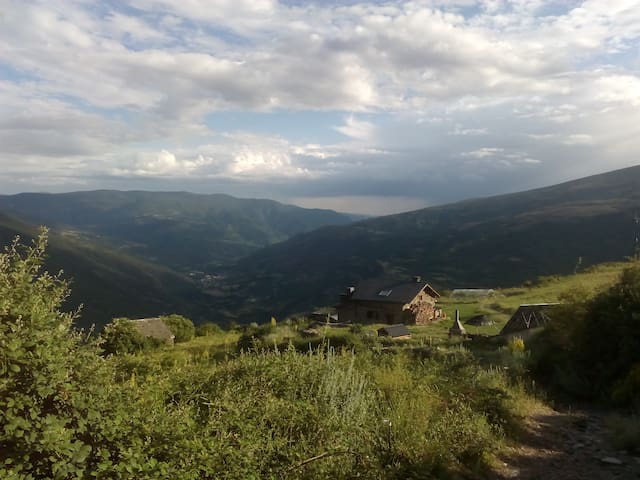 Lugares de interés: Parc natural de l'alt pirineu, Parque nacional de San maurici i Aigüers Tortes, arte y cultura, increíbles vistas, restaurantes y comida. Te va a encantar mi lugar debido a ESTÁ UBICADA EN 8UNJ ENTORNO TODAVÍA ALGO SALVAJE Y ABRUPTO, TOTALMENTE RURALES . eS ACOGEDORA, IDEAL PARA DES ESTRESARSE Y RELAJARSE. Mi alojamiento es bueno para parejas, aventureros, y viajeros de negocios.
Durante el mes de agosto, la casa se alquilará por semanas de lunes a domingo.
I spent a perfect day in Mª Antonia ' house . Te house is better in live than the photos. The countryside is wonderful, wild and fresh. The silent and nature aré present in each space Veda perfect, kichen conplete and full of appliances Irecommend this place because flor me is the best I' ve ever visites in the Pyrenean mountains Thanks flor this days to come true my little holiday
Loli
2016-08-22T00:00:00Z
The host canceled this reservation 141 days before arrival. This is an automated posting.
Belen
2017-03-12T00:00:00Z
Una casa muy acogedora y bien equipada, hemos pasado unos magníficos días. La anfitriona muy amable y servicial.
Blai
2017-01-08T00:00:00Z
Tipe Kamar
Seluruh rumah/apartemen
---
Tipe Properti
Rumah
---
Mengakomodasi
10
---
Kamar tidur
Montesclado, Catalunya, Spanyol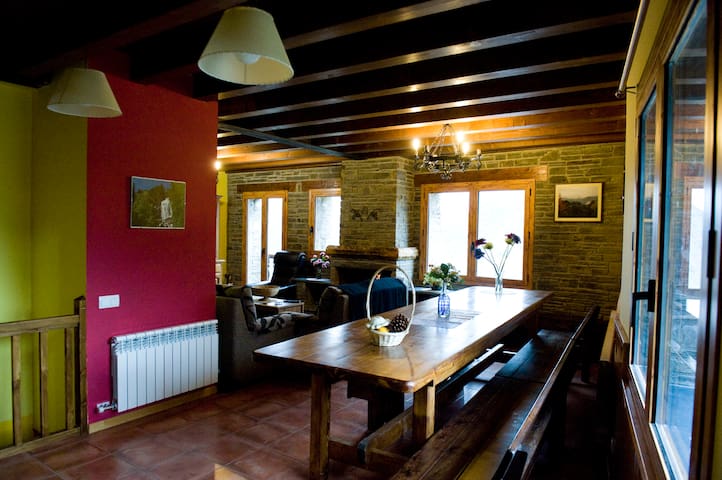 House in the middle of Catalan Pyrenees, in a nice village at 1283 AMSL. Located at the bottom of a valley surrounded by pure nature. Touristic facilities near the house which allows you to do alpinism, fishing, excursions, rafting and much more!
El alojamiento es tal y como se ve en las fotos. La casa tiene todo lo necesario para estar a gusto, sencilla pero funcional. A nosotros nos pareció genial pues buscábamos un lugar tranquilo y cómodo para descansar y trabajar. Es una maravilla que se puedan llevar los perros, el pueblo es muy tranquilo y pudieron andar todo el día por ahí, sin necesidad de estar atados. Espui es un lugar encantador y tiene muchos atractivos en la zona para visitar. Igualmente sus gentes, que nos hicieron sentir como parte del pueblo. Joan Pol y su madre, Vicky, fueron muy atentos y nos ayudaron con la dirección y forma de llegar al pueblo. En todo momento fue muy fácil contactar con ellos y recibir respuesta a nuestras dudas. Sin duda recomiendo este lugar y es seguro que si regreso por la zona vuelva a él.
Ivana
2016-09-01T00:00:00Z
Tipe Kamar
Seluruh rumah/apartemen
---
Tipe Properti
Rumah
---
Mengakomodasi
9
---
Kamar tidur
Espui, Catalunya, Spanyol
Casa Jan fue construida en 1810 y se compone de 4 plantas, su construcción típica de montaña, piedra y madera , se ha restaurado respetando la estructura original y acondicionando lo rústico con los servicios más confortables. Consta de 6 habitaciones dobles, con capacidad para 12/15 personas, todas ellas con baño completo, todas diferentes con ropa de cama y toallas.
Tipe Kamar
Seluruh rumah/apartemen
---
Tipe Properti
Rumah
---
Mengakomodasi
14
---
Kamar tidur
Beraní, Catalunya, Spanyol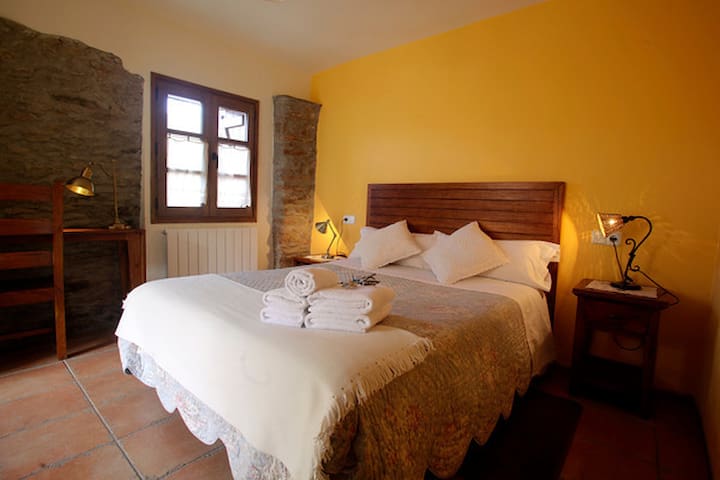 Casa Guillem is located in a natural setting on the top of the village of Tavascan, in the Natural Park of the High Pyrenees, the largest of Catalunya. The construction follows the traditional rustic typology of the area (stone walls, wooden beams, slate roofs, woodwork ..) with modern touches. In turn in perfect harmony it offers all the comforts of XXI century, central heating, all rooms with bathroom and TV, hi-fi system.
Enjoy a luxurious stay in the natural setting of Natural Park High Pyrenees. Casa Guillem offers sweeping panoramic valley that allows observation of the entire environment. From our house you can visit in a pleasant walk the most interesting places in the area (National Park St. Maurice-Aiguestortes, central Visit Hidroheléctrica of Tavascan, excursions to the many lakes in the area, route of the Romanesque, adventure sports, hiking , high mountain routes,
Located within the Natural Park of the High Pyrenees, You have fantastic views of the valley, located in the upper part and fully equipped views. It has sports area with pool (summer), football field and basketball court.
Tipe Kamar
Seluruh rumah/apartemen
---
Tipe Properti
Rumah
---
Mengakomodasi
6
---
Kamar tidur
Tavascan, Catalonia, Spanyol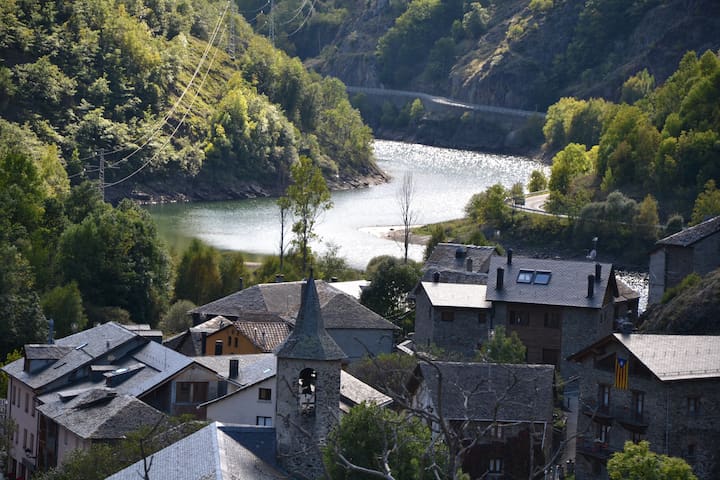 The house is a barn converted into a rural passenger car (registration number PL-241) retaining the wooden beams and stone walls. Each room and bathroom are difierentes. The dining-living room has a fireplace. Outside there is a patio with barbecue and pool zodiac.
Ha sido un fin de semana muy agradable en Era de Sansa, la casa está muy bien equipada y se hace muy cómoda para un grupo grande de gente. Muy recomendable.
Andrea
2015-12-13T00:00:00Z
Tipe Kamar
Seluruh rumah/apartemen
---
Tipe Properti
Rumah
---
Mengakomodasi
15
---
Kamar tidur
Altron, Catalunya, Spanyol