Cabin like home, near a city,near a lake, simple amenities, all for a great price. Great place to start if you are bound for the Sequoia National Park or the Sierras. In the country, no stress, no pizza or traffic! Shelby and Mark (dad) Welcome you!
Travelers needing a base before going to the Sequoia National Forest will love this place. Lots of room inside an older, rustic home of 1600+ Sq feet. Relaxed space not stuffy or delicate. Man cave with a daughters touch. Now, this world traveling, empty nester, welcomes you. Plenty of parking for RV's. 3 miles from Hwy 198. River in the back yard is emotional..... rushing, trickling, pounding, roaring, puddle, ponding, streaming on any day, who knows what you are going to get. 33 miles from the Ash Mountain Entrance at the Sequoia National Park. No snow, road or travel issues here. Internet is satellite from DISH network they say 10 MBS, it is not cable and does not compare for data exchange like my office. Then again, this is an escape not an office. My old rustic home exists near Venice Hill, a Tulare County Landmark. The St. Johns river, in the backyard, is seasonal and the rain is making the river ever changing. The residence has a full kitchen, stove top and a large room air conditioner. Each room has an electric heater to accommodate warmth requirements. BBQ just outside the front patio runs on propane that I supply. Parking or areas for tents exist on the land for any size. The furnishings and décor have a cabin feel. The valley heat will always be something to contend with, especially in June. The high last year was 107 degrees F. (June 2015). In Winter temps can reach freezing 32 degrees F. I enjoy traveling and am a Fly Fisherman. I love the idea of having international guests stay here without any California or big city concerns for their safety, their equipment, language barriers or having a good time. I am very close and can assist with needs, translations, directions and advice. The home is on 3/4 of an acre. You get to use the entire house. Garage and the tool sheds adjacent to the home are off limits and are for maintenance and for my car. I can help with traveling ideas and needs. I speak Spanish too. The riparian area is a mix of hills, rivers, oaks and farm land. Many critters exist in the area such as; hawks, woodpeckers, bobcats, pesky raccoons, coyotes and herons. Gophers eat my lawn, roses and plants like it was candy. Closest shuttle to the Sequoia National Park during the summer is about 5 miles away at Hwy 198 @ Road 196. Summertime bus hours are frequent and the station is called the "Red Barn", Exeter. Rural areas around here require an auto. Remember the heat and the dusty nature of our summers. Sometimes mosquitos. Large valley oaks to the front and rear. Sometime dense fog in the winter. Kayakers this is a calm, class 3 or easier ride. I can help you shuttle gear upriver. My favorite river ride is from the Woodlake airport to my home. Just have to walk around four weirs...Seasonal ask about flow conditions. Parking is ample. Just park in front of the garage. or beside drive.
Although just 3 miles from Hwy 198, it appears to be very rural. The residence exists on a single lane paved road. The only heavy use on Fisher Dr. occurs at 7:00 am and 4:00 pm, for fifteen minutes, when the workers at Monrovia Nursery a mile away, come and go. The nearest large City is Visalia, ten miles west, nearest fuel is about four miles away. Fast food and other conveniences are also near and on, Hwy 198. The St. John's river in the back yard is a ton of fun. River floats, fishing and kayaking is going to be great this spring. Lake Kaweah is 20 minutes east and they have a summer marina with many types of watercraft to rent. Hiking trails and a woodland sanctuary called the Kaweah Oaks Preserve is located two miles south. All these locations are on the Internet.
The pictures did not do justice to this rental. Our stay was perfect, there is no hotel that can give you the home, family experience that this property can. The host was very nice, accommodating and communication was great. We will stay here every time we come this way. We had a family of 5 and never felt cramped, plenty of space! Thank you Mark
MaryFrances
2016-10-01T00:00:00Z
It was an incredible experience staying at Marks place. We are all city dwellers and waking up to the freshness of the countryside was just amazing. You literally wake up in the midst of orchards and farms with an orange tree next to the entrance porch. The house is located right next to the river with a really nice seating at the edge. He has a fully furnished kitchen. I was out there with my girlfriend and friends from New York. We all love cooking and we cooked on all the days. Mark's tips about Sequoia and Kings Canyon were spot on and really helpful. These are things that are not in travel websites or books but based on individual experiences of a conscious local. All four of us were architects/designers and appreciated the distinctive interior decor of his place. I must say the place is a lot better than the photographs and since we dabble in photography we decided to share some of our pictures of mark's place with him (hope he uses them.) Overall an amazing experience. If I decide to visit Sequoia or King's Canyon again we will definitely be staying here ! It was one of my best air bnb experience and I recommend it highly.
Aurgho
2016-01-31T00:00:00Z
A very cosy place close to the sequoia park. House was spacious and clean. Host was very nice and even left goodies for us in the fridge which came in very handy for some late night travelers like us.
Oana
2016-03-24T00:00:00Z
Very nice experience. The place was clean and Mark provided some food and drinks in the kitchen. From the house we had quick access to Sequoia National Park. A pity that we are on a roadtrip and couldn't stay longer. Recommended!
Diederik
2015-09-18T00:00:00Z
Such a pleasant surprise when we arrived to Mark's wonderful abode. Beautiful scenery and Mark couldn't have been more accommodating- wine and snacks were very much appreciated. We're gutted we only booked a night! Thanks Mark
Helen
2016-08-08T00:00:00Z
Excelente hospedaje y Mark muy atento y amable
Johel
2017-01-11T00:00:00Z
Great house! Beautiful nature! The perfect place to stay on our road trip. The stars were MINDBLOWING!
Morgan
2015-11-10T00:00:00Z
Mark was exceptional at communicating arrangements and was very generous and welcoming. A+
erik
2016-10-17T00:00:00Z
Tipe Kamar
Seluruh rumah/apartemen
---
Tipe Properti
---
Mengakomodasi
6
---
Kamar tidur
Visalia, California 93292, Amerika Serikat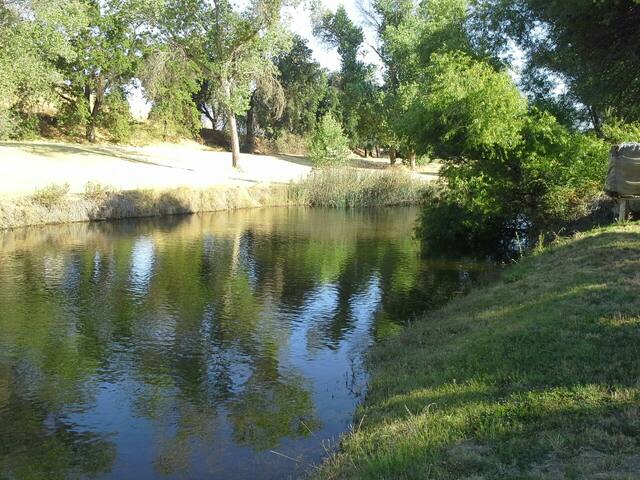 Welcome to Exeter, CA - the gateway to the Sierras! Exeter is 28 miles from the entrance to Sequoia National Park - home of the GIANT Redwoods. Centrally located, our home is within walking distance to downtown Exeter, known for its many beautiful murals & fraught with antique shops, boutiques, and eateries. In our home, you'll have private access to the front part of the house - the game room where you can shoot pool, the mini dining room, a private bath, and bedroom. We hope you enjoy!
Your space makes up the front portion of the house while we will be living in the back half of the house. Our spaces are divided by curtains to give you privacy but should you need us we're just a holler away. Your space includes a private game room, mini dining area, bathroom, and bedroom. In the game room, you can play a round of pool or use the provided board games and cards for a little friendly competition. In the dining area, you'll be provided a Keurig Coffee Maker for daily coffee and tea with all the fixin's. On your table we provide breakfast bars, fruit, and popcorn for your mornings or late night snack attacks. There is a mini fridge where you will find a complementary bottle of wine and beer, water, yogurt, and extra space for items to keep refrigerated. Lastly, in your dining room you also have a toaster oven and a microwave. Your bathroom has complementary toiletries, a hair dryer, magnifying mirror, and bath/shower combo. The bedroom includes a full size bed, closet to hang clothing, a ceiling fan and table fan should you need it, and extra pillows/blankets. If you need an iron and ironing board, please let us know and we can make sure to leave it in your room. We have a tv that plays dvd's (a collection is provided). Note, a local Redbox location is within a mile.
This was the nicest airbnb we have stayed in yet. Heidi sent detailed instructions as to how to get in, along with recommendations for restaurants in the area. The room, bathroom, and house were super clean and nice, and there was coffee, bread, and jam in the morning. It was the perfect place to stay after hiking in the Sequoia forest that day.
Alicia
2016-08-03T00:00:00Z
So nice ! Never feelt so good! Heidi is soooooo nice and helpfull with everything! Very clean and cozy! The dvd Player with dvd at the evening was Great! Also the bathroom and the Pool Billiard! We were very sad when we left :-( Best Stay on airbnb !
Jenny
2016-07-24T00:00:00Z
Heidi prend un soin particulier à mettre en place de petites attentions pour le confort de ses hôtes. un grand merci ! Le logement est bien équipé et bien entretenu. Rien ne manque. une belle salle de séjour dispose d'un frigo, four micro onde et de la vaisselle, ce qui est bien pratique lorsque l'on ne souhaite pas ressortir.. bonne adresse :)
Verna
2016-10-03T00:00:00Z
Beautiful space! Friendly, hospitable owners! Fantastic stay overall!
Mike
2017-02-06T00:00:00Z
Jon and Heidi had such a cute home, the space was exactly as described and the little touches (snacks, essentials, cold water just to name a few) made the stay just that much better. The space was roomy, clean as a whistle and attractively decorated. We would definitely give them 5 stars, thumbs up, and super host status :)
angela
2016-07-12T00:00:00Z
Staying at Heidi and Jon's exceeded my expectations. Not only was the place spotless clean, brilliantly decorated and exactly as advertised, but the hosts were honestly some of the nicest people that I have ever met. Here's an example: My fiance and I stayed in Exeter during my 30th birthday trip so I let Heidi and Jon know via chat that we'll be celebrating. So a normal host would probably come out and just give a birthday hug, right? Well, Heidi and Jon went above and beyond! On the morning of my birthday, I woke up to two helium balloons, a cupcake, a beautiful card AND HOMEMADE POMEGRANATE JELLY. The recipe has been in their family for generations. Now tell me, how incredibly sweet is that? Maybe I was just special to receive such treatment (hehe) or maybe they're just really nice people who are doing this airbnb thing because they believe that travelling is important and they want their guests to feel at home. We really DID feel at home, honestly. Before we arrived, I was wondering how the 'shared accommodations' would work. The portion in the house that the guests stay in is not completely sealed off from the rest of the house. There are two doorways that are blocked off by curtains, so it's not 100% privacy. Having said that, we basically only saw the hosts twice (and that's because we called their names to talk to them) and we barely heard them going about their stuff. So having that "shared" space (they don't actually use it though) is really not a big deal -- it wasn't awkward at all. The house is so clean and beautiful that the shared space is totally worth hanging out in. If you're planning to go to Sequoia National Park (as we did), this is a perfect stay. The drive to the gate is approx. 30 minutes, but it's a lovely drive. No traffic or anything like you see in LA. When you get into the park itself, the roads are windy as heck, so the drive TO the park from Exeter is a breeze. The other thing is, Three Rivers is tiny and there aren't really any options for restaurants, shops, etc. Exeter has a great little street with cute shops, places to eat, etc. So if you're wanting to supplement the hiking experience with some shopping, etc. this is perfect. Heidi and Jon recommended some great places to go, so that helped too. Overall, we couldn't be more happy with out experience! Honestly, if we go back to Sequoia, I am 100% certain that we'll book their place again.
Irene
2016-07-11T00:00:00Z
We only have praise and incredible memories of Heidi and Jon's beautiful home. It is more than what is described. The space itself was like taken out of a magazine. Very spacious, comfortable, clean and all the listed amenities are there. They would even ask to offer more things if you need. They are close to shops and just a mile off the freeway. Very accessible to everything from gas to groceries. They respect your privacy or socialize with them which they love to do. We highly recommend their place. The environment is quiet and safe. It felt like home.
Theresa
2016-06-20T00:00:00Z
As our first time it was wonderful! It was exactly as the picture and description and much more. Jon and Heidi made the place welcoming and relaxing like a bright ray of sunshine from the beach. The also put an extra comfort and welcome home feeling right along with it. They gave information of thing to do and see, along with place to shop and experience the local restaurants. We will return there again. Thank you Jon and Heidi Greg and Jennifer Smith 7-1-16
jennifer
2016-07-02T00:00:00Z
Tipe Kamar
Kamar pribadi
---
Tipe Properti
---
Mengakomodasi
2
---
Kamar tidur
Exeter, California 93221, Amerika Serikat
On the south entrance to Exeter, this historical home offers views of surrounding citrus, foothills and Sierras! There are four rooms. Come see our petting zoo! 2 miles to downtown Exeter, a town filled with murals, restaurants (our own Monet's), apparel and antique shops. Only one hour to Sequoia!
Our guests can enjoy the entire home. We provide breakfast often and mingle with our guests.....over glass of wine, around a campfire or at Monet's, our French restaurant! The property also includes a massage room (you may schedule), full basement with fireplace and pool table and a petting zoo! All to be enjoyed by you!
I don't think we've ever come across a more attentive hostess than Jennifer. We were greeted warmly and as our room wasn't yet ready she treated us to drinks by the poolside together with other guests. The house has beautiful large rooms, breakfast on the balcony and dinner at her restaurant Monet's in downtown Exeter, which Trip Advisor puts as No.1 in town and we wouldn't disagree.
Trevor
2016-10-05T00:00:00Z
We had a great stay in Exeter. The house is wonderful and very generously built. The rooms are beautifully decorated and comfortable (including even a small fridge with some snacks). The hosts were wonderful. Relaxed and easy-going as well as incedible welcoming and attentive. We stayed only for one night while visiting Sequoia National. However, if we had the chance we would love to come back to spend a few days in this wonderful place.
Sabine
2016-10-11T00:00:00Z
We had a late arrival the first night, and they stayed up to welcome us and get us settled in. We were staying here for a two day hiking trip and they were prepared with Sequoia and Kings Canyon brochures for us. They recommended us places for breakfast and had coffee, fruit and oatmeal for us in the morning. Amazing on site staff that were very welcoming too! We stopped by their restaurant, Monet's on the way back for our last night where they were also so welcoming and gave us one of the best meals of our lives. Love this place, the people and their mini hourse, 10/10 would recommend :)
Meredith
2016-10-03T00:00:00Z
I came back & brought my daughter this time - We were delayed by Holiday traffic so missed out on the Historic 1st TEA PARTY!!! but they will be happening in the future & we will be back yet again - to our spirit home. We got to have late tea after the Tea & watch the supermoon rise from the balcony - WOW!
Sandia
2016-11-15T00:00:00Z
On ne quitte pas la Bella Casa comme on y est entré. C'est tout d'abord la rencontre avec les personnes exceptionnelles qui y résident : attentionnées, amicales, soucieuses de votre bien être… de belles personnes. Si vous le pouvez, prenez le temps de partager des moments avec eux, vous ne le regretterez pas. Ce sont de ces rencontres qui marquent, qui se gravent dans la mémoire et qu'on n'oublie pas. Quant à la maison, elle est à l'image de ceux qui l'habite : belle, pleine de charme, reposante, accueillante, et avec une histoire personnelle riche. Les chambres sont grandes, confortables, bien décorées, habitées par le charme de cette ancienne demeure. On a plaisir à entrer dans la cuisine le matin, envahie par la lumière matinale du soleil californien, et de sentir l'odeur du café fraichement passé. On traine un peu le soir dans le patio, pour profiter de la fraicheur nocturne, en écoutant les grillons dans le jardin. Si vous aviez prévu de ne passer qu'une seule nuit sur place, réfléchissez à allonger votre séjour, vous ne serez pas déçus! Pour ma part, sûrement la plus belle expérience Airbnb que j'ai eu, et j'ai hate de pouvoir y retourner.
JS
2016-09-29T00:00:00Z
Jennifer was very friendly host. And we loved the place. Will definitely stay here if I come back! :)
Venkatesh
2016-09-11T00:00:00Z
Jennifer and everyone at the house were incredibly kind and welcoming to us. This place is legit! We loved every corner of it. Especially the entertaining room in the basement and the outside patio. The beds were comfortable and things were tidy. We loved our stay and would stay here again any day!
Juan
2016-10-27T00:00:00Z
È stata la ciliegina sulla torta del nostro viaggio negli USA! La casa è favolosa: è degli anni '40 e oltre a mille particolari di buongusto ha una scala da film. Si trova a circa mezz'ora di macchina dall'ingresso del parco di Sequoia, in una zona di aranceti piuttosto interessante. Anche Exeter vale una sosta: i suoi murales le danno una certa personalità. Jennifer è stata molto accogliente e coinvolgente e grazie a lei abbiamo trascorso due giorni bellissimi. Nel nostro profilo abbiamo scritto di apprezzare AirBnb perché offre l'opportunità di conoscere persone del posto mentre si è in viaggio: beh, da questo punto di vista è stata la nostra migliore esperienza con AirBnb. Perché non si è trattato solo di una bella camera pulita, è stata un'esperienza che ci ha messi in contatto con persone che non dimenticheremo: Jennifer e i suoi figli, Lindsay, Jack, la simpaticissima Theresa e anche Jack, un ospite francese con il quale ci siamo goduti qualche chiacchiera e un'ottima cena a bordo piscina in un'atmosfera alla Grande Gatsby. Dimenticavo, Jennifer ha anche un bistrot-enoteca nel centro della città, il Monet's… da provare. Grazie Jennifer, è stato bellissimo! ----------- It has been the cherry on top of our trip in the USA! The house is amazing. Built in the Forties, shows a lot of good taste and a staircase you only see in the movies. Reaching Sequoia Park is a 30 minutes drive through an interesting orange and lemon trees area. Exeter itself has its personality due to its murals and is worth a stop. Jennifer was warm and welcoming, thanks to her we spent two wonderful days. In our profile we wrote we like AirBnb becouse it offers you the chance to meet locals while travelling. Well, from this perspective this has been our best AirBnb ever! It was not only a good, clean room. It has been an experience that connected us with people that we won't forget: Jennifer and his sons, Lindsay, Jack, the super nice Theresa and last but not least Jeff, a French guest with whom we shared some nice chats and a delicious dinner by the pool in a Great Gatsby atmosphere. I almost forgot, Jennifer is also the owner of a bistrot-winery in town, Monet's… higly recommended. Thank you Jennifer, it was awesome!
DANIELA
2016-10-03T00:00:00Z
Tipe Kamar
Seluruh rumah/apartemen
---
Tipe Properti
---
Mengakomodasi
9
---
Kamar tidur
Exeter, California 93221, Amerika Serikat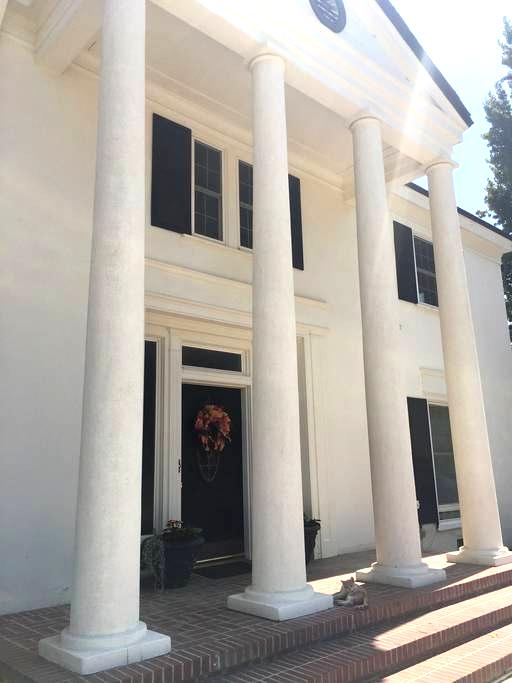 Master bedroom with attached bathroom, extra twin bed, fireplace and small refrigerator
This house is gorgeous inside and Jennifer has done an incredible job of giving each room a unique feel with antiques, art, and furniture with character. The grounds are also gorgeous, with a pool and a view to the mountains. There's an upstairs balcony that is great for taking in the view. Fun amenities include a record player, multiple fireplaces, a library with a fantastic selection of books, and a finished basement with a pool table and large screen television. The location is very convenient and easy to find - right on 65, a five minute drive (or less) from Exeter. Exeter is a really cute town and the murals are super fun. Jennifer works very hard to accommodate and responds to communication quickly. Sound travels fairly well in the large house, so keep that in mind when booking a single room (as opposed to the entire house). There is a small room with attached bath that is detached from the rest of the house, which is where we stayed. It was great to have the privacy and we didn't hear any sound from the main house.
Anna
2017-02-16T00:00:00Z
We really enjoyed our stay at Jennifer's place. She is very friendly and a great host. We also had dinner at her restaurant in town and it was a great experience!.
John
2017-03-05T00:00:00Z
Jennifer has a great property in a beautiful area of the country. Her home is engulfed in ag land, California and has some really great views. I would recommend this stay if you are wanting to get away from the buzz of city life.
Neale
2017-02-22T00:00:00Z
Jennifer's house is exactly as in the photos on the website, the room we stayed in had a very comfy king size bed and plenty of space for our stuff. Before we checked in in the evening, me and my boyfriend we decided to go have dinner at Jennifer's french restaurant based in Exeter as well and called Monet's. The food was super delicious and fine tasting. We highly recommend Jennifer's place to any other travellers who wanna stop by or wanna visit Sequoia National Park or any other nature lover!
Andreea
2017-02-08T00:00:00Z
Jennifer was great. Her guests were very nice and accommodating. Gave us a tour of the entire house and was extremely professional and polite. Made sure we were well taken care of and even provided a log for our fireplace in the master bedroom where we stayed for one night. Was very pleased with the overall experience and would stay again in the future.
Vincent
2016-11-27T00:00:00Z
Thank you for the hospitality and accommodations!
Brad
2016-12-26T00:00:00Z
Jennifer, our host, was very helpful and delightful in welcoming us to her "White House." The inside was tastefully decorated for the holidays and a private party was hosted on the first floor. My sister and I were attending a family Christmas gathering a few miles away so the location and accomadations were perfect. Upon our return we were greeted by Terri the caretaker who oversees the home and makes sure everything is running smoothly. Terri quickly escorted us in for a nightcap and introduced us to the others who were celebrating the holiday season. Jennifer, our host, made us feel more like long lost friends other than house guests. Our large room included a working fireplace and an attached bathroom. The bed was extremely comfortable and the comforter kept us cozy all night. Breakfast was prepared by Terri and it was yummy!
Kim
2016-12-24T00:00:00Z
One of the best airbnb I have been to, the host and people living in that beautiful house are so gentle and welcoming. Jennifer restaurant is also very good ! I wish I could have stay longer.
Benjamin
2016-11-13T00:00:00Z
Tipe Kamar
Kamar pribadi
---
Tipe Properti
---
Mengakomodasi
3
---
Kamar tidur
Exeter, California 93221, Amerika Serikat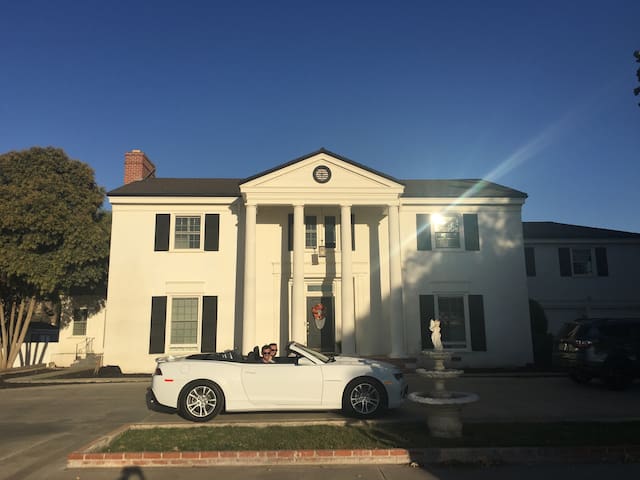 Beautiful horse ranch in Exeter CA near National Parks and other surrounding cities and close to Visalia and Tulare. Nice big home with 2 private bedrooms and full bath. Use of living space and kitchen! Outdoor space includes pool and fire pit.
Beautiful swimming pool and fire pit outside near a running stream.
I needed a place on somewhat short notice to attend the International Ag Expo in Tulare and found David's place. What a find! The house was lovely, and located in a very agricultural setting - horses out front due to David's world-reknown skills as a horseman, and some prize-winning goats and sheep to the side that his partner Derrick handles as part of a livestock showing circuit for youth 9-19. There are beautiful views of the snow covered mountains in the distance and a pool and fire pit in back. I was only sorry I didn't have more time in the house to appreciate it. I could not have felt more at home. And to add to the charm, there are three sweet-natured dogs who will practically lie down on you for lovies. The kitchen is spacious and well-equipped, and I had space in the fridge for my groceries, so I was able to cook at needed. I could not have asked for more delightful company than David and Derrick. It was a welcome reprieve to leave the hustle and bustle of the trade show to sink into the quiet and calm at David's lovely home. The bed was very comfortable and there is a second bedroom with two twin beds for families with kids. I could imagine this as a great launching pad for trips to Sequoia National Park, which I did not have the time to explore this trip. It also allowed me to attend the show arriving from the east, using back roads so I didn't have any traffic issues, just some fog the first day. Thank you for a relaxing and wonderful experience. If I have any future trips to the area, I'll look here first for a 5-star place to stay.
Mary
2017-02-17T00:00:00Z
Tipe Kamar
Kamar pribadi
---
Tipe Properti
---
Mengakomodasi
4
---
Kamar tidur
Exeter, California 93221, Amerika Serikat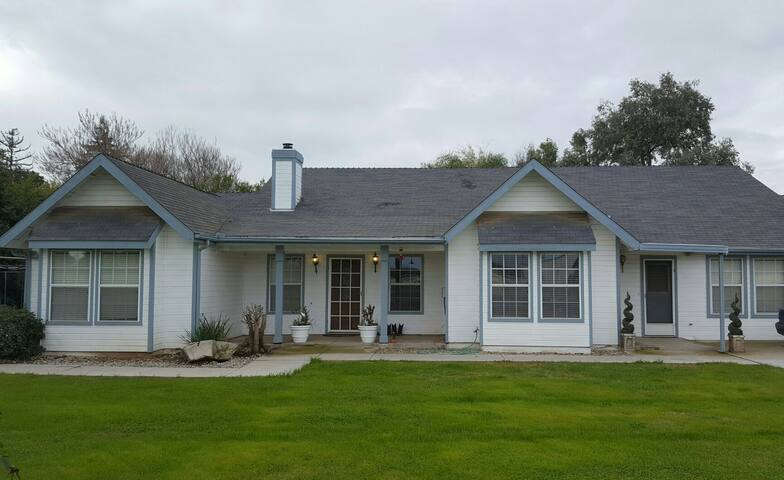 My place is close to Sequoia National Park, Yosemite National Park, beautiful orchards & countryside. You'll love my place because of the relaxing location away from the hustle & bustle. Completely remodeld 1940s bungalow.. My place is good for couples, solo adventurers, and families (with kids).
Tipe Kamar
Seluruh rumah/apartemen
---
Tipe Properti
---
Mengakomodasi
4
---
Kamar tidur
Exeter, California 93221, Amerika Serikat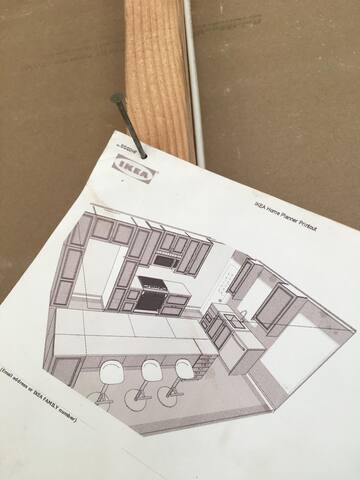 Enjoy this cozy room for two in this Exeter landmark. This 1940's home will charm you and take you back in time. Enjoy use of patio, pool, balcony, basement with pool table and kitchen!
Thank you for welcoming us into your home on the busy day before Thanksgiving. That in itself was phenomenal! And what a welcome we got. We are so impressed with the incredible house and all the wonderful people there. Everybody treated us like friends and the atmosphere was genuine and generous. We really enjoyed the charming room, the character of the estate, and the menagerie of lovely animals in the side yard. Thanks again, Heidi &Gregor
Heidi
2016-11-28T00:00:00Z
Overall, a good place to stay.
shu
2016-11-28T00:00:00Z
It was the most amazing airbnb experience ever! Jennifer and the rest of her family were great hosts and made us feel at home. We stayed for one night as a pit stop before heading to Sequoia National Park and Yosemite. In the morning, we were able to catch the sunrise over the mountains from the balcony! Everything was absolutely perfect. Thanks for making our vacation so enjoyable.
lichen
2016-10-22T00:00:00Z
Tipe Kamar
Kamar pribadi
---
Tipe Properti
---
Mengakomodasi
2
---
Kamar tidur
Exeter, California 93221, Amerika Serikat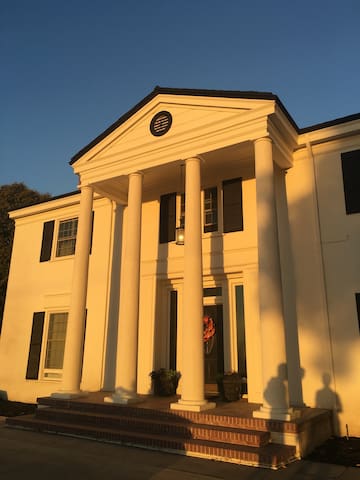 This 1946 historical home is perfectly located for enjoying Sequoia and downtown exeter......close to TULARE also, for farm show visitors! Enjoy our restaurant, Monet's, also! We will even do the driving for you!
This property is as singular as it is comfortable. It's a mansion by all fair descriptions, but the vibe is surprisingly warm and soothing. It's got everything you would expect in excellent accommodations like nicely adorned private rooms, a well appointed kitchen, and sprawling communal spaces, but that's just the beginning... You'll also enjoy an unhindered view of the western Sierras, an opulent swimming pool, access to onsite massage services, and get this... a petting zoo (next door) for the kids! While we enjoyed every aspect of the stay, our host, Jennifer, was the best best part. She was unbelievably engaging, considerate, and attentive to our every need. She took what would have been a wonderful experience, and pushed it off the charts. FYI, she also operates a nearby restaurant called Monet's which is the absolute delight of downtown Exeter. Do not miss a chance to dine there as part of your visit as it was the highlight of our trip. This has been my best experience on Airbnb thus far, and I hope to visit again someday soon.
Michael
2017-02-08T00:00:00Z
Jennifer's house was awesome! Very spacious with lots of amenities and hosted by a super host! Definitely check out the Sequoias and Jennifer's restaurant! Will definitely say here again!
Francisco
2017-02-08T00:00:00Z
Tipe Kamar
Kamar pribadi
---
Tipe Properti
---
Mengakomodasi
2
---
Kamar tidur
Exeter, California 93221, Amerika Serikat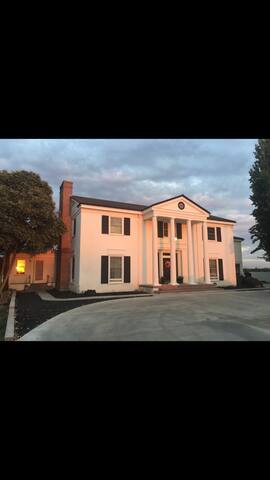 We have beautiful home with three rooms to rent one room queen bed and 2 rooms with 2 twins in each room. indoor fire place, pool, horses and fire pit its peaceful and relaxing but not to far from town 10 min to Visalia, on the way to the Sequoias
We rent the full house 3 bedrooms 1 1/2 baths 2 living rooms kitchen (excluding master room and garage )
Irene's house was beautiful and I loved my stay. They had five horses in which they let us feed. I had a great time relaxing in the pool and my family built a small fire to roast marshmallows. Irene provided us with the basics of everything we should know. although the stay was great, there were some flies that would occasionally get into the house. But then again,what would you expect on a farm? The overall stay was very nice and I would definitely like to stay again.
Yan
2015-04-02T00:00:00Z
We stayed two nights at Irenes house. It has a lovely pool and nice kitchen and bedrooms. Horses right next to you and the mountains real close. Irene is very fast at communicating, I found all my questions answered more or less in real time! All in all a nice place to relax with the family.
Joakim
2014-07-05T00:00:00Z
Jose is an amazing guest, though I didn't get to welcome him myself coz I was outta town but we stayed in tough via texts, he is very polite and nice, highly recommend to all hosts.
Pony
2016-05-26T00:00:00Z
This ranch house was perfect for our family trip to Visalia. The hosts were very friendly and the house was welcoming. The pool helped the kids burn off lots of energy. Exeter is a cute little town. If you have time for a date, Monet's Wine Bistro is a darling little escape. Three Rivers was a nice destination too. Stop at the visitors center just inside the Sequoia National Park to go picnicking and rock hoping just behind the building. Thanks for a great trip Irene!
Kimberly
2015-02-16T00:00:00Z
My siblings and I had a very fun time at Irene's ranch house. The pool and barbecue were great. The horses and peacocks made for a very ranch-like feeling. Irene was a quick and clear communicator. There were no instructions provided during the stay nor for check out, but any time I messaged Irene to ask questions she was quick to respond. Our only complaint during our stay was that Irene's husband came to stay at the house one night and stayed until about 1pm the next day. Though he was in and out and we rarely saw him, it definitely didn't feel completely comfortable having a stranger walking in and out of the house unannounced. We felt that if the rental is listed as "entire home," then it really should be private to the guests for the duration of their stay. We felt that Irene could be more clear with guests before they make their reservation that she or her husband may show up and stay the night with very short notice. Other than that, we had a great time.
Erin
2015-06-28T00:00:00Z
The Irene's house is a wide wonderfoul ranch with all types of confort. Outside there is also a swimming pool! Irene is a great house holder, very kind and quicly to respond to every type of question or doubt. If you are going to have a trip in Sequoia park i suggest you to stay there.
Luca
2016-08-17T00:00:00Z
The host canceled this reservation 4 days before arrival. This is an automated posting.
Anh
一个小镇上的house,非常温馨,主人非常热情,距离1英里有一个大超市,我们自己做的中式晚餐
qingyu
2017-02-08T00:00:00Z
Tipe Kamar
Seluruh rumah/apartemen
---
Tipe Properti
---
Mengakomodasi
6
---
Kamar tidur
Exeter, California 93221, Amerika Serikat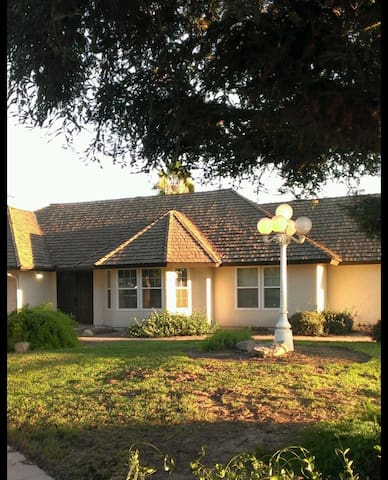 Cosy room 2 people private bathroom
Beautiful peaceful home
Irene and Dennis were wonderful hosts! The house is lovely and getting to feed the horses carrots was the highlight to the stay. They allowed us full use of the kitchen and living room to watch TV, which was very nice.
Peter and Krista
2014-05-08T00:00:00Z
Even though she could not be at the ranch during our stay, she organized everything in the best way, being available by phone. We enjoyed the pool and the possibility of using the kitchen.
Meike
2014-09-18T00:00:00Z
We spent two nice days in Dennis and Irene's farm in Exeter. The house and the surroundings are really beautiful: horses, pool, parking place, full equipped kitchen, private bath, comfortable and spacious rooms,and wifi was available. The house is near to Sequoia, so it's a good place if you would like to explore the national park. We couldn't met with Dennis and Irene, but our stay was very comfortable and pleasant there, thank you!
Zoltán
2014-07-02T00:00:00Z
Tipe Kamar
Kamar pribadi
---
Tipe Properti
---
Mengakomodasi
2
---
Kamar tidur
Exeter, California 93221, Amerika Serikat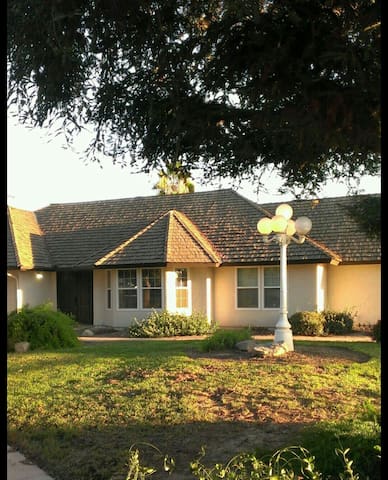 Masukkan tanggal untuk melihat harga lengkap. Biaya tambahan berlaku. Mungkin dikenakan pajak.