Nice quiet apartment for the savvy traveller. Native restaurants nearby. Apartment sleeps 3.
Tipe Kamar
Seluruh rumah/apartemen
---
Tipe Properti
Apartemen
---
Mengakomodasi
3
---
Kamar tidur
Marsh Harbour, Central Abaco, Bahama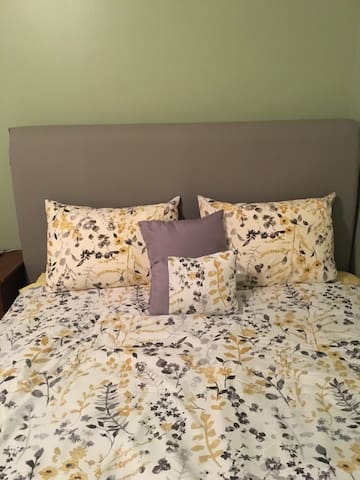 Need a place to stay for a short term visit to Abaco? Conveniently located in Dundas Town on the mainland of Abaco, a rental unit that will meet all of your needs! Its comfy, cosy, clean with excellent views of the Sea!
This apartment feels like home! With warm neutral colors, after a long day of playing in the sun - come home, get comfortable and relax in this safe environment!
This is a family neighborhood. I grew up here and am surrounded by uncles, aunts and cousins! We're a friendly bunch and would encourage you to attend one of our many family cook outs!
appartement très propre ,sent très bon et tout y est, l'accueil de Michelle est superbe ,le seul point négatif est l'endroit
Francine
2017-03-12T00:00:00Z
Michelle was the perfect host. And the apartment was a home away from home for the week I stayed there. The apartment is a hidden gem...absolutely fantastic!
Seth
2017-01-27T00:00:00Z
If you look for an apartment in Marsh Harbor (Abaco), Michelle's apartment is the one you need! Everything is extremely clean, it is spacious, the kitchen is well equipped, with a very nice terrace and a view of the ocean. Michelle is an extraordinary young woman who will do everything to make you feel at home! Go there with your eyes closed!
DELPHINE
2016-11-25T00:00:00Z
Michelle and her family made our stay on Abaco amazing. They were very friendly and welcoming that we felt like home. They gave us a lot of recommendations, helped us getting a rental car and even booked the swimming pig tour for us. Chatting with them was so much fun. The Apartment is really good located and you can get everywhere very easily by car. The Apartment was very clean and cosy and it made us feel like home. We would definitely come back!
Thomas
2016-11-03T00:00:00Z
Friendly reception, very clean apartment with great view of the ocean
Victor
2017-03-03T00:00:00Z
Lovely apartment with a view over the harbour. If you're there, visit the conch salad man set up across the street.
Greg
2017-02-04T00:00:00Z
This is a very comfortable 2nd floor apartment and an absolute bargain in Marsh Harbour. Michelle and her sister are very friendly and helpful and run a small convenience store downstairs, which is very...convenient. I'd love to come back and stay longer at some other time.
Axel
2017-02-20T00:00:00Z
This was my first Airbnb experience and it could not have been a better introduction. The booking process was quick and easy with Michelle and the apartment is clean, simple, comfortable, warm, and spacious. Perfect for a group coming off a 7-day sailboat charter. Michelle was there to greet us on arrival and was very helpful in getting us settled. The location is in a "real" neighbourhood away from the touristy and expensive central Marsh Harbour. We wouldn't hesitate to go back. Thank-you.
Andrew
2016-12-09T00:00:00Z
Tipe Kamar
Seluruh rumah/apartemen
---
Tipe Properti
Apartemen
---
Mengakomodasi
6
---
Kamar tidur
Marsh Harbour, Abaco Island, Bahama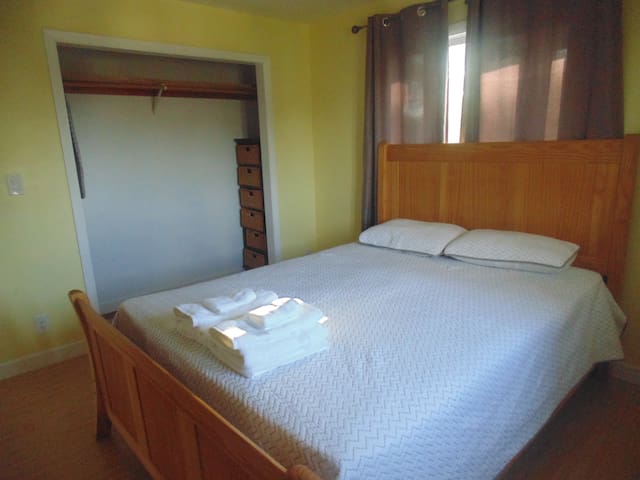 This comfortable condo with a Caribbean style is perfect for you and your family's getaway from reality, With 2 bedrooms and 2 bathrooms, kitchen, living room, terrace with sea view, shared swimming pool, beach and tennis court. Wow, what an experience it will be for yourself and family, have a relaxing Bahamas holiday on Abaco!
Tipe Kamar
Seluruh rumah/apartemen
---
Tipe Properti
Apartemen
---
Mengakomodasi
4
---
Kamar tidur
Marsh Harbour, Central Abaco, Bahama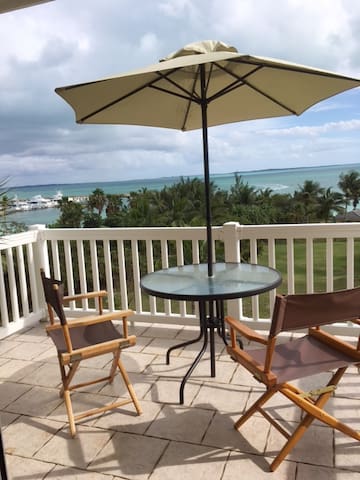 The Resting Crab is a one bedroom/one bath apartment located in the quiet neighbourhood of Casuarina Point, far away from it all. Miles of gorgeous white sand, crystal clear water are 130 feet/38 metres from the back door. Restaurants, food stores and shopping are 20 minutes away by car. Environmentally friendly Toyota Camry hybrid available for rental.
Tipe Kamar
Seluruh rumah/apartemen
---
Tipe Properti
Apartemen
---
Mengakomodasi
3
---
Kamar tidur
Marsh Harbour, Central Abaco, Bahama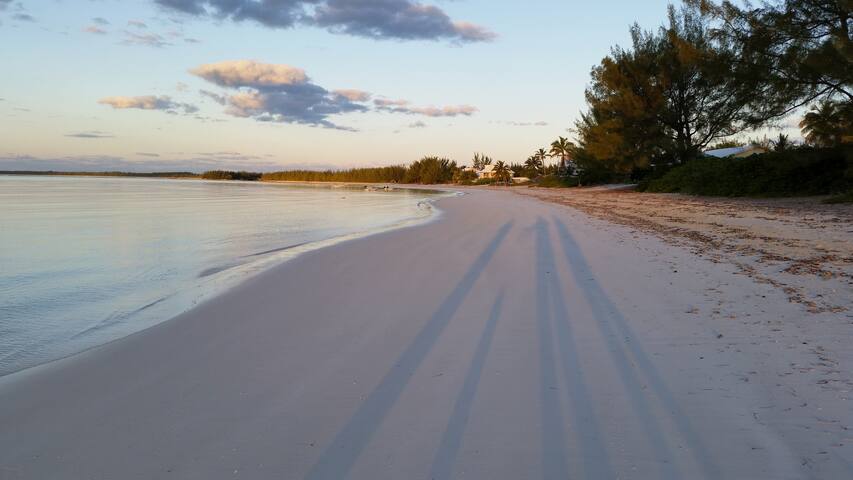 This newly renovated apartment offer guests a quiet tucked away escape. Centrally located in Abaco in the community of Murphy Town, this 2 bedroom apartment has one full size bedroom, a loft and sofa couch. Its perfect for a weekend layover with family and friends.
Murphy Town is a huge community of locals located just a few minutes out of the business hub of Marsh Harbor. You're going to be surrounded with great neighbors as you explore Bahamian Culture.
Tipe Kamar
Seluruh rumah/apartemen
---
Tipe Properti
Apartemen
---
Mengakomodasi
5
---
Kamar tidur
Marsh Harbour, Central Abaco, Bahama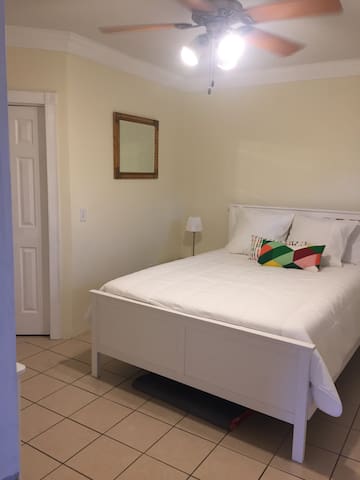 Your own home away from home is literally steps away from a spectacular beach ideal for walking, swimming, beach combing and snorkeling. Perfect for kids of any age. Ideal location for bone fishing. Boat rental available. Car rental suggested.
Lovely location with the beach at your back doorstep. A 5th guest was allowed & accommodated at a nominal extra fee. Excellent communication both before & during our stay.
Nancy & Chris
2017-01-26T00:00:00Z
Bea was a great hostess! I'm willing to be constructively critical but with Bea and her rental place that's just not possible. She represents the best of what AirBnB has to offer in terms of an opportunity to stay in a property that is owned and serviced by a local Bahamian. Most of the travel I do takes me to places that are much more remote and less populated places than Abaco - but when I go back to Abaco, and I'm planning on that being sooner than later, I'm hopeful I'll be able to stay at Bea's place again. Thank you Bea for all you did for us and I've prayed that you and your property did well after Hurricane Mathew - which arrive only a day or two after I left.
Brooke
2016-10-04T00:00:00Z
idealement situee sur la plage de Casuarina , ce mignon petit cottage est confortable , tranquille et bea ( prononcez biiii ) est une hote chaleureuse et sympatique ! A ne pas manquer sur Abaco , Casuarina point est a 1/2 h de march harbourg par la route principale ( attention faire les courses car pas d'epicerie )
Bruno
2017-03-04T00:00:00Z
Magnifique emplacement pour ce logement parfait pour se reposer au soleil. A quelques pas de la très jolie plage . Béatrice est une hôte exceptionnelle, discrète et présente dès que l'on a besoin. Elle nous a donné des conseils pour profiter au mieux de notre voyage.
MARION
2017-02-27T00:00:00Z
Very nice beach side apartment(half of presented home). My whole family enjoyed play with sand, swimming in a water and taking evening walk on beautiful beach (which most of time was occupied only by us). Apartment was clean and comfortable. Bea, which lives next door, always was ready to advice lunch place and any other attraction in Abaco area.
Andrzej
2017-01-01T00:00:00Z
Far from airport/main town ($65 cab ride) but right on the beach as a result. Beatrice was lovely. Toilet needed to be cleaned and tub to be wiped down.
Natalie
2017-02-20T00:00:00Z
Fantastic!
Karen
2017-03-27T00:00:00Z
Beatrice's property on Abaco offered a beachfront affordable residence right on the water. The residence was clean and offered easy access to amazing restaurants like Pete's Pub. Driving distance to Pete's was approximately 15 minutes and 20 minutes to Marsh Harbour. Our group had a great experience with an amazing host.
Curtis
2017-04-05T00:00:00Z
Tipe Kamar
Seluruh rumah/apartemen
---
Tipe Properti
Apartemen
---
Mengakomodasi
4
---
Kamar tidur
Marsh Harbour, Central Abaco, Bahama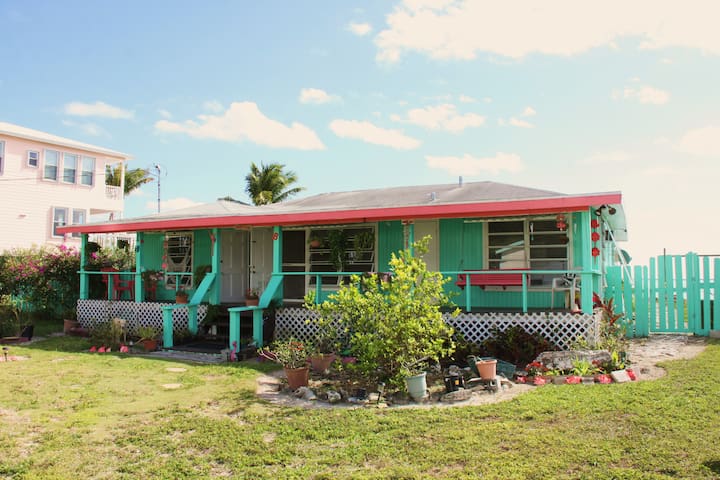 Located directly on the beautiful beach of Casuarina Point , at approx 16 miles from Marsh Harbour, our house has deck and terraces overlooking the white sand and the quiet sea of Abaco, protected by a barrier reef . From your door and window you are directly on the beach. You can see the beach and the sea from your bed!
Our typical Bahamian property is located in CASUARINA POINT , ABACO , BAHAMAS , on a beautiful white powder sand beach CASUARINA POINT is a small community of twenty houses directly on the beach , about fifteen miles from the airport and MARSH HARBOUR . International Airport connects the island to FORT LAUDERDALE, MIAMI, WEST PALM BEACH and in NASSAU (more than a dozen scheduled throughout the day). Paradise for fishermen , CASUARINA POINT is located on a long stretch of over 10 miles of pristine white sand and the water is exceptionally blue, the beach is protected by a coral reef located 1 - 2 km , the water is very shallow and very quiet, it is possible to walk very far in the water and fish the famous bonefish . Casuarina's shoreline is a 2 story house, with 2apartments , directly on the beach. From your bed you can see the sea. This offer is for the bottom apartment, directly in the sand. It is possible to rent both apartments , upstairs and downstairs together if you come with friends or family. If you need more space , you can add the duplex on the other side of the road. The blue duplex is composed of two similar adjoining fully equipped apartments , each with a bedroom, a bathroom, a large shower, a kitchen, a lounge room with futon and a large terrace equipped with rattan furniture. Each apartment can accommodate a family (possibly with children) , and measures approximately 900sqf, but for now you can use decks, showers and private beach which you can use our rattan furniture on. You will not see many people on the beach, you will have the feeling of being alone in enjoying this beach.low tide there is a sand flat ,ideal for bonefishing. Protected by a barrier reef approx.1 mile offshore, the waters are very gentle and quietly lap the shoreline. The water is so crystal clear you can see so many sea creatures that you have never seen before : wonderful seastars,sanddollars,bonefish,batfish,crabs,tarpon,baracuda,mullet,green turtle ... Offshore there are several small uninhabited islands called "cays" (just in front of our beach: duck cays) that have beautiful beaches , great for shelling or beachcombing. In the evening, a small fire on the beach between the stones provided for this purpose , a grilled lobster or a good t-bone ... what else? Have you ever wanted to just kick back , relax and veg-out , knowing the outside world is far, far away? Come and enjoy the island lifestyle Our beachfront rental " casuarina's Shoreline" or guest house "beach house casuarina" are great places for kayaking,boating,fishing,bonefishing,wading,swimming,snorkeling,diving,deep sea fishing, picnics,sunbathing,beachcombing,shelling,day trip to one of many outer cays such as Hope Town,Green Turtle Cay..
Oh where do I begin ! Such a quiet, serene, private place to stay. I loved it. The hosts , Rex and Judy, are just a short walk down the beach if you need them. If privacy is what you want , that's what you'll get. The house was really nice . Do stop and get groceries before you arrive. It's a bit of a drive back into town. Next time we plan to stay longer .
Valerie
2017-03-30T00:00:00Z
Quaint apartment on a beautiful beach. It was just what we were looking for, clean, quiet and on the beach. Judy was very helpful. We look forward to visiting again.
Elena
2016-12-18T00:00:00Z
Tipe Kamar
Seluruh rumah/apartemen
---
Tipe Properti
Apartemen
---
Mengakomodasi
3
---
Kamar tidur
Marsh Harbour, Central Abaco, Bahama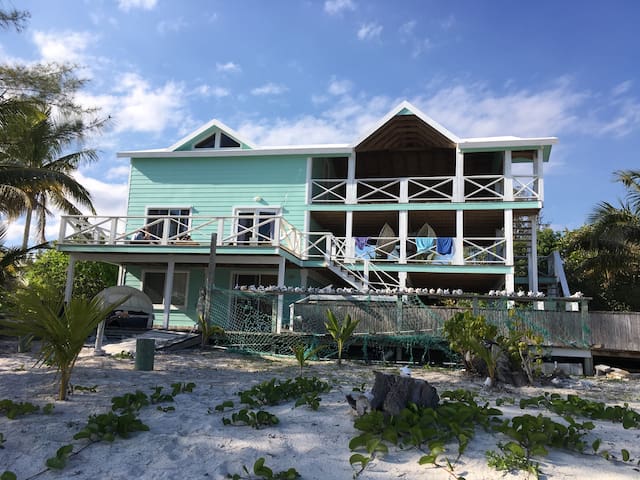 Our comfortable marina view room is part of the Treasure Cay Beach, Marina & Golf Resort with a patio on the marina It comfortably fits two and is centrally located to the restaurants & shops, just a short walk to the famous 3.5 mile of white sand
This room is part of the Treasure Cay Beach, Marina & Golf Resort. It is located on the marina side and features a patio on the marina for beautiful sunsets. Weber Grills are nearby, our guests can even dock their boat in front of the room. Everything is in walking distance - super market, bakery, liquor store, bank with ATM, boat& golf cart rentals, excursions and so much more. Best of all Treasure Cay's famous 3.5 miles powdery white sand beach is just a short walk away and never crowded, Great for beach and water lovers! The room has a coffee maker, fridge and microwave.
Treasure Cay has it all. This super safe and friendly community offers everything you may need / want during your vacation. It is an uncrowded and unspoiled island paradise with miles of white sand - great for all kind of water sports, shelling , snorkeling and so much more. There are boat, bike golf cart & car rentals, fully stocked super market, bakery, liquor store, ATM, bank, laundry, an integrated medical spa, a clinic - everything is just steps away. Great location to explore the surrounding islands(cays).
Wonderful location and harbor views!
Noelle
2017-03-11T00:00:00Z
The condo was bigger and better than what we expected. Treasure Cay is a special place and I can't wait to go back.
Scott
2017-03-17T00:00:00Z
I had a very positive experience overall. The condo was part of the Treasure Cay hotel complex with wonderful views of the nearby marina. The condo was spacious and very clean with all the necessary facilities for an enjoyable stay. The staff at the reception desk were extremely friendly and helpful.
Ian
2015-07-03T00:00:00Z
everything was as expected or better. We were expecting a single... little room. We got a two story townhouse style unit with a loft. Our hostess Was Avis and she was great too. The whole staff was very friendly. Any issues we did have were immediately addressed and all went great. It was my first Airbnb, and it went as well as I could have hoped. Any questions I had prior to making the reservation was answered very quickly by email or even a phone call By Stephen or one of his people. Thank You Guys!
Steve
2015-08-08T00:00:00Z
Never met host, property was as expected.
RT
2015-06-19T00:00:00Z
Наш дом на Абако был лучше чем на фото. Это было волшебно! Великолепно и чудесно! Идеальный отель! Идеальный пляж! Спасибо персоналу)
Jeanne
2016-05-04T00:00:00Z
Nous avons passé 2 nuits géniales à Treasure Cay face à la Marina dans un appartement équipé et très sympa. L'accueil y est très convivial et le personnel très sympa. Un petit coin de paradis en somme avec une plage magnifique ! Je vous conseille de louer une voiture de golf vous permettant de vous déplacer plus rapidement. Je recommande cet endroit et j'y retournerai, très certainement ! Merci Stephen !!
Charles
2016-08-25T00:00:00Z
Trevligt område och underbar beach. Blev uppgraderad till ett lyxigare boende på plats vilket var en fin gest. Spisen fungerade tyvärr inte så vi fick byta boende dagen efter. Jättefin och stor balkong att sitta på vilket var grymt på kvällarna då det blev lite svalare. Bra supermarket nära. Otroligt dåligt internet och dåliga tv kanaler. Ingen bra mottagning. Bra aircondition. Byte av handdukar varje dag. Lyxigt. Fick också låna strandhanddukar. Stort och rymligt boende i 2 plan. Prisvärt. Dyrt att ta sig från flygplatsen i Marsh Harbour. 85 d enkel väg.
Marie
2015-12-27T00:00:00Z
Tipe Kamar
Kamar pribadi
---
Tipe Properti
Apartemen
---
Mengakomodasi
2
---
Kamar tidur
Treasure Cay, Abaco, Bahamas, Bahama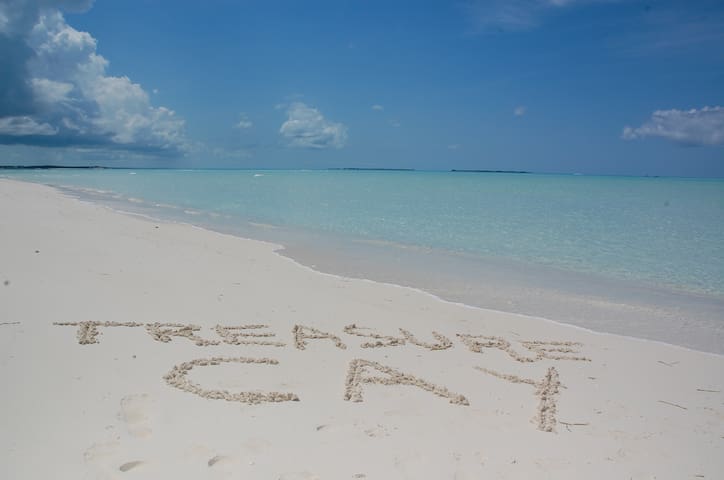 Our cool and comfortable 1 bedroom/1bath with fully stocked kitchen is located 100 yards off the most beautiful Beach in the world. king size bed, direct tv, fast internet, heated pool and within walking distance to grocery, marina, restaurants and ferry to islands.
We have a heated swimming pool and hardly anyone uses it! Our neighborhood is clean and pretty. We also have a laundry house with someone there to do you're laundry if you don't feel like doing it!
This rental is cozy, clean & comfortable. It was perfect for a solo traveler. It was very close to the shopping area. All amenities were as listed & in good working order. There was a 3 block walk through the neighborhood to get to the beach. The beach was very nice with white sand, no shells & no close reefs to snorkel. I preferred the public beaches because there was more diversity to the landscape: trees for shade, shells, sandbar etc. The power went off frequently. Sometimes it was several hours before it was restored. Also even when the power was on, the internet went off frequently. This occurred much more than any other out island I had visited. I enjoyed eating conch salad made by Kirk- "Da Real Conch Man". He was available on weekends & holidays. It was the highlight of my week! The people I encountered were friendly and kind. I never felt intimidated or afraid. Overall a pleasant stay.
Denise Clare
2016-08-10T00:00:00Z
Tipe Kamar
Seluruh rumah/apartemen
---
Tipe Properti
Apartemen
---
Mengakomodasi
2
---
Kamar tidur
Treasure Cay, Abaco, Bahama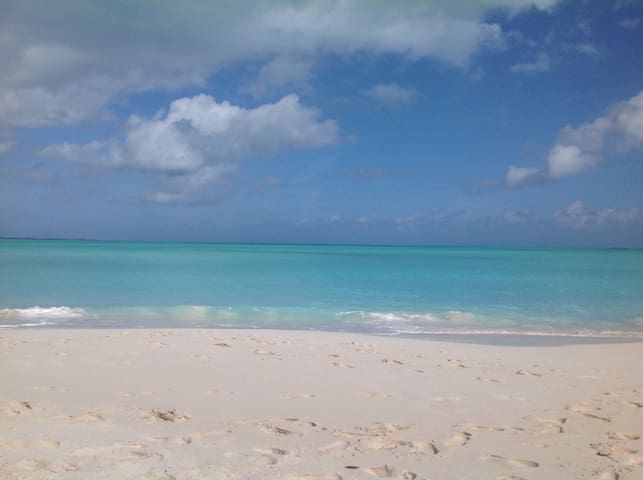 'One of The World's Top Ten Beaches' as rated by National Geographic. Beautifully furnished with 3 bedrooms, 2 baths, large kitchen, dining room, laundry and patio this spacious luxurious condominium of about 2500 sq.ft. is your vacation paradise.
Bahama Beach Club 2001 is an immaculate, over-sized ground floor condominium sitting directly on Treasure Cay's world famous beach. Beautifully furnished with 3 bedrooms, 2 baths, large kitchen, dining room, laundry and patio this spacious luxurious condominium of about 2500 sq.ft. is your vacation paradise. All important amenities include: * Private Car Port * Central Air-conditioning with ceiling fans throughout • High speed internet, cable TV and telephones • Two fresh water pools with Spa • Pool Bar and Private Restaurant • A fully equipped exercise/workout room • Restaurants, shopping, championship golf course, deep sea fishing, scuba center, a world-class 150-slip marina and more are all nearby. Located on the sand of 'One of The World's Top Ten Beaches' as rated by National Geographic, this luxury 3 bedroom 2 full bath condo is luxury in every sense of the word in Treasure Cay.
You'll love our two on-site restaurants: the fun swim-up Pool Bar & Grill and The Pavilion for elegant beachfront and candlelight dining and weddings. Room service is also available. Other restaurants, groceries, a championship 18 hole golf course, deep sea fishing, scuba center, a world-class 150-slip marina and more are all nearby.
The host canceled this reservation 33 days before arrival. This is an automated posting.
Jamie
2016-02-22T00:00:00Z
Dean was a great host! the view is incredible from this condo, right on the beach. Would definitely stay here again.
Nicky
2016-04-06T00:00:00Z
Thank you for an amazing trip. We returned to Treasure Cay again this year because its proximity to the other islands. We spend quite a bit of time boating and lobstering however on occasion some of us like to veg on the beach and hang out by the pool for a little change of pace. This unit was perfect for two families. The kids loved having a bunk room. The unit is very spacious and located as close as you can get to the beach and the pool. We had beautiful views of the crystal clear turquoise water right from our windows. Dean was very helpful getting us to and from the airport and arranging the golf carts we requested. We especially like how close this unit is to the marina, grocery store and restaurants. The kitchen was well stocked including seasonings, pots and pans and pretty much anything you would need. The washer and dryer was super convenient to have in the unit as well as all the towels and linens. We fixed most meals in and enjoyed the large breakfast bar and table for us to all gather around. We rented a boat from Jic months in advance. While there we visited the pigs, swam with the rays and sharks, dove for lobster, snorkeled the reefs, visited several of the neighboring islands to enjoy their specialty cocktails and freshwater pools. We tried to finish up our days walking the beach at sunset especially down at the tip (we call it Sand Dollar Cove) where we'd hunt for the smallest sand dollars you've ever seen. Its kind of an obsession. Thanks Dean for opening your place to us. Fingers crossed we'll be back again next year.
Beth
2016-08-08T00:00:00Z
Dean's condo was great with plenty of room for everyone and a large screened-in porch with an incredible view. The condo is furnished with everything you need including sunscreen! The caretakers were awesome as well picking you up at the airport and returning you there on time. If you want a bottom floor unit, this is the condo for you. Walk right out the back door to the beach, no steps to climb! Location near the pool and grill it tops as well.
Thomas
2016-06-05T00:00:00Z
The apartment was nice and the location is really beautiful. The place ist super for families to relax and have fun. The beach is wonderful and the community is nice too. The pools are also really nice. It is not overloaded with people and the water is nice. Altogether really wonderful place for holidays.
Leyla
2016-03-22T00:00:00Z
The Arnold cottage was amazing! Dean made sure we were well taken care and addressed all of our needs and concerns. The cottage has everything you need for an enjoyable time with your family and friends on the beach. We went for a wedding and everyone else was jealous of our accommodations. We will definitely go back soon. Thank you Dean!
Alex
2016-05-16T00:00:00Z
Tipe Kamar
Seluruh rumah/apartemen
---
Tipe Properti
Apartemen
---
Mengakomodasi
8
---
Kamar tidur
Treasure Cay, Central Abaco, Bahama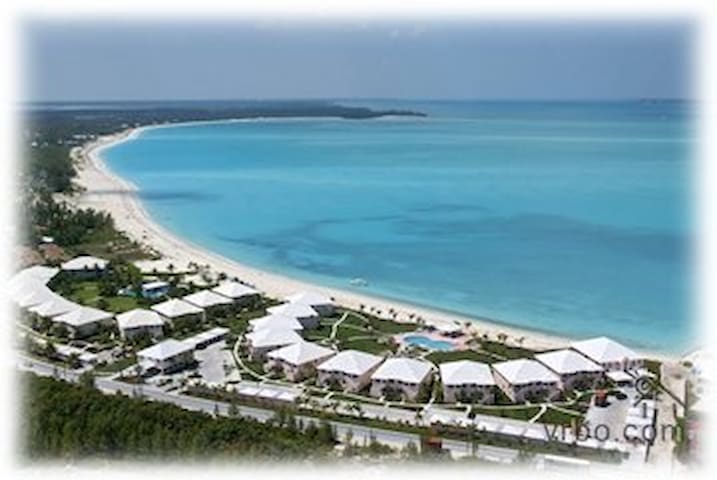 We overlook the Treasure Cay marina where the sunsets from the balcony are absolutely breath-taking. unit is one bedroom with a king size bed. The condo has been recently remodeled including all new kitchen appliances and decorated in an island motif. You will find the kitchen fully equipped as well.
George's place was delightful. Short walk across the street to a lovely beach, while the view from the deck was the marina on the other side of the island. Very well equipped with everything you would want, including small kitchen appliances, lots of towels, shampoo, sunscreen, etc. The condo is nicely decorated, and the resort is generally quiet and pleasantly landscaped. The heated pool was great, in a central location in the resort. There is a bar nearby that can get raucous, but the place was well insulated for sound if closed up. The area felt very safe and the people were friendly and helpful. The electricity and even water are not completely reliable in the area. We were without running water for 1-2 hours twice during our week there, and electricity was also out for a similar period. Not a big problem when you can just go to the beach, but the nearby restaurants were similarly affected, so we had to delay going out to eat once until the water was back on. Restaurant quality and selection in and around Treasure Cay is very limited and expensive so don't come to Treasure Cay for gourmet food. There is a grocery store less than a block away, but groceries are expensive on the island as well. We went on a boat trip with Brendel Dive Center to snorkel at the barrier reef, and it was absolutely amazing, best snorkeling we have experienced by far. The sand on the beach near the condo was the softest and most pleasant we have experienced. Despite the minor inconveniences and limited food options, we had a wonderful trip and the location was terrific.
Rachel
2016-12-26T00:00:00Z
My husband and I had a relaxing 3 day mini vacation at Mariners Cove. I can't write about George's condo because he had some work being done on his. George arranged for us to stay at Emery's 1421 unit. This was sorted out before our arrival via email so no surprises. George was very kind and helpful with all our questions and arranged for our airport pickup. The unit we stayed in was well kept, very clean, fully stocked with all household amenities, comfortable beds, working quiet AC. There's not a lot of privacy on the balcony but that's condo living. The condo grounds are well kept with friendly owners. The pool is a comfy temperature 80. Laundry is available near the office. Drinking water is available next to the laundry room. We were told not to drink the water in the condo but they provide jugs for you to fill. Restaurants, grocery, & shopping all within easy walking distance. If you rent a boat here the dock is rented out through the marina at $40 a day. If your here on a Thursday walk next door to Tipsy's for Thursday pizza night and social hour. This mini vacay was exactly what we needed before meeting up with our family on Green Turtle for a week.
Renee
2016-12-03T00:00:00Z
The home was perfect; just where we needed, in a quiet corner of Treasure Cay. It was easy to get to, easy to get out of, well-appointed and comfortable. There were some minor glitches, but they weren't the host's fault and all were tended to very, very promptly.
B.A.
2015-10-25T00:00:00Z
The place was nice and clean and had sufficient supplies. They also allowed to keep our boat at a slip they own at another condo. Good communications and very cordial.
Michael
2016-07-08T00:00:00Z
George, we had a great time in Treasure Cay. The condo was just as described and it worked just right for the two of us. Gordon the driver was great and very helpful.
Don
2016-05-23T00:00:00Z
George communicated with us very early in the process and even helped arrange our ride from Marsh Harbor. The home was immaculate and perfectly located on the harbor at Treasure Cay for spending a relaxing weekend. We really had a great time staying there.
Kevin
2016-04-26T00:00:00Z
Tipe Kamar
Seluruh rumah/apartemen
---
Tipe Properti
Apartemen
---
Mengakomodasi
2
---
Kamar tidur
Treasure Cay, Abaco, Bahama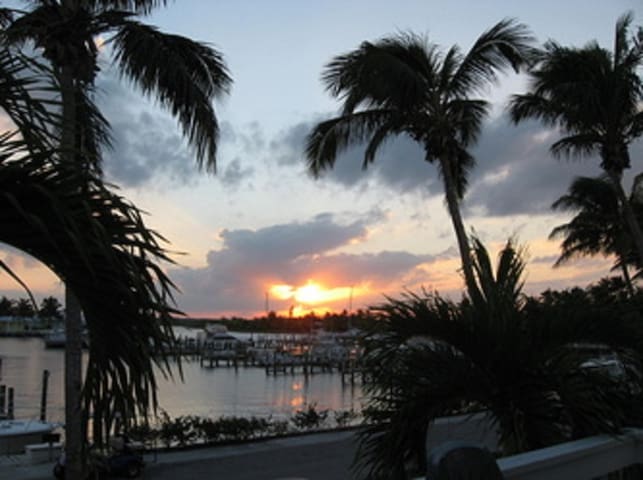 2 Bed 2 Bath,cathedral ceilings with 12 ft.of sliding glass opening to a large balcony which over looks Brigantine Bay, a private bay which leads to ocean access ,a full service marina and world class fishing ,diving, surfing, kayaking or simply hang by the heated pool in the small condo complex after a day walking to what Conde Naste voted one of the top ten beaches in the world .the unit comes with internet access, Direct Tv and telephone.full modern kitchen and a golf cart which is optional.Easily accessible by direct from 3 airports in Florida,Atlanta and Carolinas.
Tipe Kamar
Seluruh rumah/apartemen
---
Tipe Properti
Apartemen
---
Mengakomodasi
4
---
Kamar tidur
Treasure Cay, Great Abaco Island, Bahama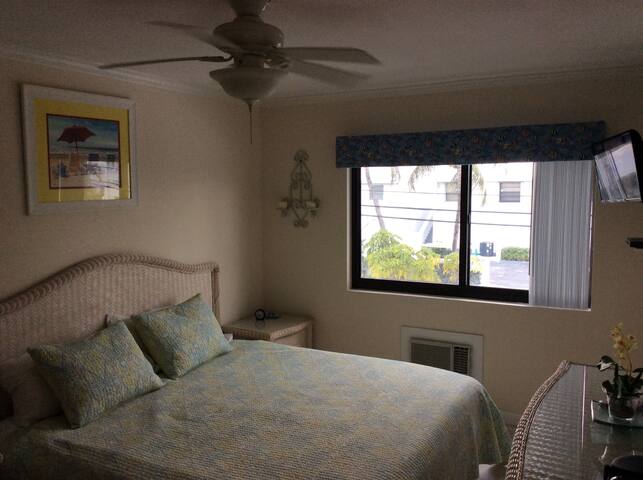 Luxury Private Club in beautiful Treasure Cay Canals, 3 mile powder ocean beach, private yacht docks, private pool, tennis, paddleboard, kayaks, fishing, island hopping, bird watching, world class golf, scuba diving...(3b/3b)
The host canceled this reservation 32 days before arrival. This is an automated posting.
Michael
2017-02-21T00:00:00Z
Tipe Kamar
Seluruh rumah/apartemen
---
Tipe Properti
Apartemen
---
Mengakomodasi
6
---
Kamar tidur
Treasure Cay, North Abaco, Bahama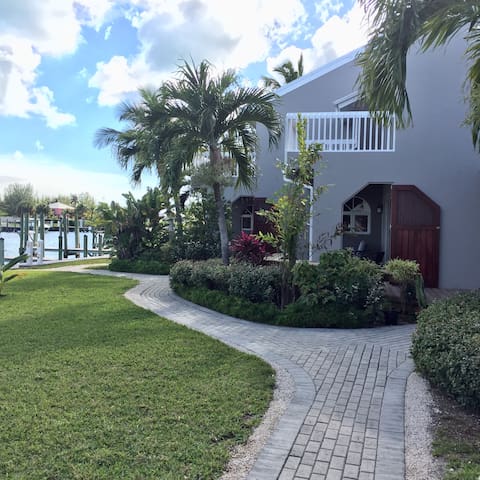 This condo has been our winter home for the last 4 years and is also for sale if anyone is looking for a great seasonal home and great income property in your off season. This unit is not like a rental unit as it is luxuriously appointed, wine fridge, water cooler, surround sound stereo and flat screen TVs. We overlook the Treasure Cay marina and your free 11' wide boat slip where the sunsets from the patio are absolutely breath-taking.
The condo is perfect located to enjoy Treasure Cay! It was very comfortable; the drinking water was all ready to go; and it was easy walking distance from everything. George was lovely to work with and we'll definitely try to work with him again when we go back! Easy service with Gordon driving to and from the airport; George arranged for us.
Ginny
2016-06-06T00:00:00Z
George was very prompt and responsive to all inquires, and staying at their unit is a very well organized and structured process. The unit is extremely spacious and has all that one needs for a relaxing stay - fully stocked kitchen, washer/dryer (so you don't need to overpack), large bedrooms, WiFi and TVs. The location is perfect (don't trust (SENSITIVE CONTENTS HIDDEN) Maps - the area is much smaller and so easy to navigate). I rented a golf cart for the week and it just made things all the better, easily zipping between the beach, the store, the ATM, the Tipsy Seagull or other places. I stayed for a week for my friend's wedding and we were all dispersed throughout the general area - this location was perfect and I was able to easily connect with all of my friends regardless of where they were staying. There are several pools on site but the beach is where you want to be. I stayed during the off-season (May) and the Beach was practically empty - it was like a private beach party with just me and my friends. This was the perfect location for me, and can easily accommodate 4 people in a very comfortable manner (i.e. you won't feel cramped). Air conditioning works well and keeps the unit nice and cool while sleeping. George also has a taxi driver connection and housekeeper, so you can easily get from either Marsh Harbor or Treasure Cay airport with ease and knowing someone will be there to meet you.
Andrew
2014-05-19T00:00:00Z
Tipe Kamar
Seluruh rumah/apartemen
---
Tipe Properti
Apartemen
---
Mengakomodasi
2
---
Kamar tidur
Treasure Cay, Moore's Island, Bahama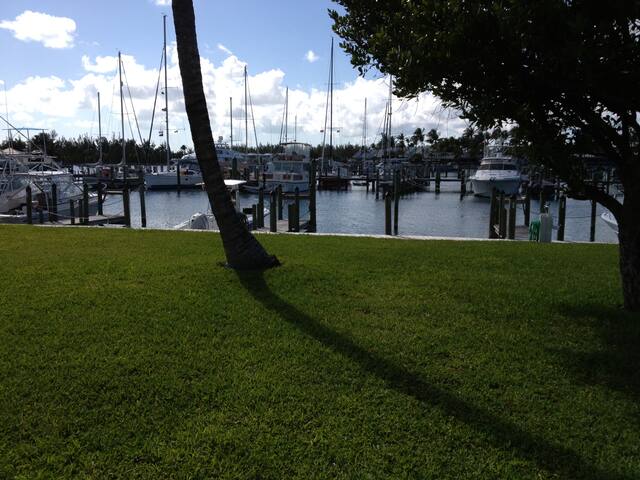 'Hidden Treasure ' spectacular view Condo. Cozy and comfortable. Great views from the balcony at night and Romantic. Every thing you will need is in walking distance. You can walk to the beach and relax in the sand under the sun or coconut tree.
Mariners Cove Fully furnished two story townhouse over looking Marina and is across the street from Treasure Cay beach. Resturants and shopping center in walking distance. Building complex has a large community pool, laundry facilities, fresh drinking water, tennis courts, common barbecue grills and picnic tables all included for free while you stay in condo. Treasure Cay has a 18 hole championship golf course. Car, golf cart and boat rentals are available.
quiet and relaxing
Tipe Kamar
Seluruh rumah/apartemen
---
Tipe Properti
Apartemen
---
Mengakomodasi
4
---
Kamar tidur
Treasure Cay, Abaco Island, Bahama
Privacy & tranquillity, right on 1 of the best beaches in the world. A beautifully decorated 2nd floor condo at Sand Dollar. The screened full width balcony's fabulous full on views. Restful hues of cream with accent colours echoing the sea & palms. We would also be interested in a house swop for a larger property in the Mediterranean for a week in July/August with an appropriate time adjustment.
Unlike most condos at TC we face full onto the beach and are only 30 yards from it.Being plumb in the middle of the 3.5 miles of beach we have the best views from our balcony of Green Turtle Cay in the north down to Whale Cay in the south.
Being plumb in the middle of a 3.5 mile beach with no neighbouring properties means that you might be as much as 500 yards further from the shopping centre but what you get is privacy and tranquillity; no 'hotel' atmosphere here (and no weddings!) Sand Dollar provides the perfect atmosphere for rest and relaxation and it is easy to access golf, fishing, boating, island hopping or just doing nothing and enjoying the beach and the view.
Tipe Kamar
Seluruh rumah/apartemen
---
Tipe Properti
Apartemen
---
Mengakomodasi
6
---
Kamar tidur
Treasure Cay, Bahama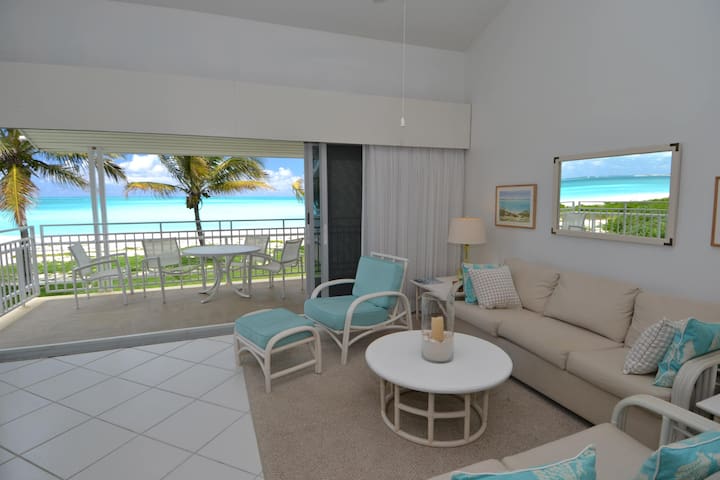 A beautiful apartment over looking Treasure Cay Harbour and close to shops, restaurants and a top ten National Geographic beach!!!
Treasure Cay luxury rental at Pineapple Point Resort!!!(URL HIDDEN) Abaco, Bahamas!!! The Apartment is located upstairs overlooking Treasure Cay harbour. This 3bedroom 3 bathroom unit can sleep 6/8 adults and is located in a brand new complex called Pineapple Point Resort. The views from the balcony are stunning with views of the harbour and spectacular Sunsets!!! The Apartment also has a pool Wifi, Cable TV Also, for an additional charge the use of a 50ft Dock. It is walking distance of Restaurants, bars, bike and golf cart rentals, Bank, Grocery store, Marina and a world's top 10 Beach!! The Balcony There is a table, chairs and a Barbecue Grill!! The Living Area The Kitchen Has an Tv With a DVDplayer and an Ipod dock. is fully equipped with Dish washer, microwave and coffee maker!!! Also included in the unit a full washer and Dyer!! The Dining Area The Table extends to seat eight people comfortably, there are three stools at the Kitchen counter!! The Master Bedroom It has a queen size bed, Tv, double sink and an ensuit bathroom with a jacuzzi bath tub. The Guest Bedroom It has a Queen size bed,TV and a bathroom across the hall!! The Loft The best feature is the loft area which doubles as a den or the Third bedroom with a queen size pull out couch, TV and and ensuit bathroom!(URL HIDDEN) Treasure Cay is one of the top ten premier vacation destinations according to National Geographic. Whether your interests are Fishing, Golfing, Boating, Diving or Just doing nothing at all we have it here just waiting for you to enjoy!! Just one hour's plane ride from Palm Beach, Fort Lauderdale or Miami and you will find yourself in a different world!!
The condo was the perfect place to enjoy Treasure Cay, the rooms were beautiful and the fully equipped kitchen really made a difference for our family trip! It really is a nice place with great neighbors, a lovely pool and an amazing view. Nothing beats drinking your morning coffee and watching a mother dolphin and her calf swim by as sea turtles come up for air here and there in the bay!
Alice
2016-06-18T00:00:00Z
Thank you for sharing your spectacular home. We had an amazing time in paradise. The unit was immaculate, by the marina, and close to town and the beaches. Treasure is awesome and this unit could not have a better location.
Adalys
2016-08-01T00:00:00Z
Beautiful apartment. Nice location just outside marina. Will definitely rent again if we head back to Treasure Cay. Very large oversized dock.
Ryan
2014-07-18T00:00:00Z
This is an enchanting, beautiful, clean, modern, and up-to-date condo. Beautiful view of the bay as well and walking distance to everything in Treasure Cay. I suggest asking for old-fashioned street by street directions from the airport you fly into as the condo's address does not show up on (SENSITIVE CONTENTS HIDDEN) maps or the like.
Lisa
2017-01-02T00:00:00Z
The reservation was canceled 158 days before arrival. This is an automated posting.
Darlene
2015-01-14T00:00:00Z
Tipe Kamar
Seluruh rumah/apartemen
---
Tipe Properti
Apartemen
---
Mengakomodasi
6
---
Kamar tidur
Central Abaco, Bahama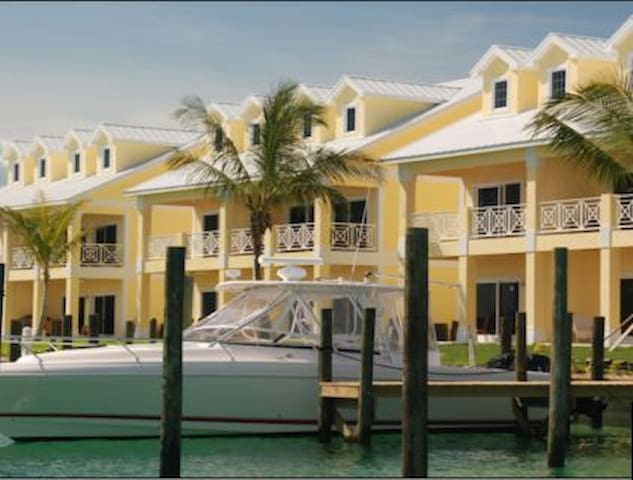 This marina view ground floor apartment offers a dock and is directly in the Treasure Cay Marina next to the Tipsy Seagull Bar and the pool. The beach, restaurants, stores and local businesses are all in walking distance. You'll love my place because of The location, the spacious layout, , the comfy bed, the coziness. It is a great place for couples, solo adventurers, business travelers, families (with kids), and furry friends (pets). *$1 per ft per day
This place had everything we needed. Beautiful views of the marina and a short walk across the street to the beach. Being able to use all of the amenities of the resort is such a great bonus. We will most definitely be back again!
Jasmine
2017-01-02T00:00:00Z
Great place and great location!
Tim
2017-02-18T00:00:00Z
Gustav
2017-01-11T00:00:00Z
Perfect location!!! Great host!!!!
Elizabeth
2017-04-02T00:00:00Z
Tipe Kamar
Seluruh rumah/apartemen
---
Tipe Properti
Apartemen
---
Mengakomodasi
3
---
Kamar tidur
Central Abaco, Central Abaco, Bahama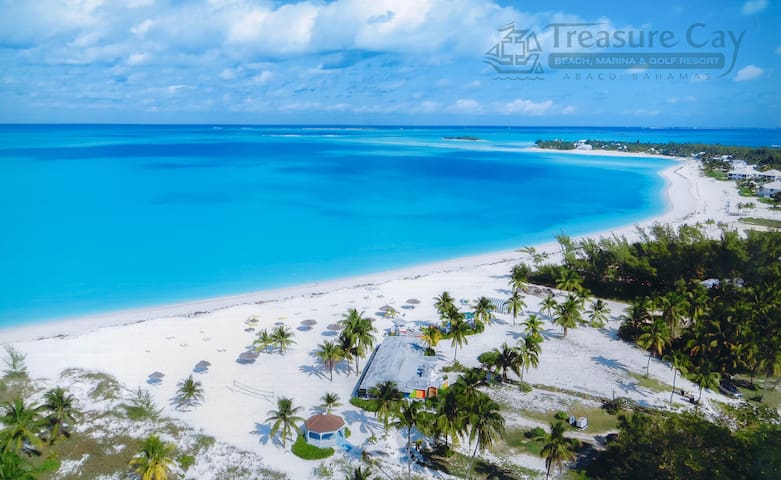 Marsh Harbour - Airbnb
:
Rata-rata

4.67

dari

5

bintang dari semua

100

ulasan tamu
1

–

18

dari

20 Sewa Apartemen
Masukkan tanggal untuk melihat harga lengkap. Biaya tambahan berlaku. Mungkin dikenakan pajak.